Nearly twelve years ago, we launched this blog to share the best Tripawds nutrition articles and resources on the planet. Today, we are wrapping it up with a big red bow to celebrate "Mission, Accomplished!"
Why We are Retiring the Best Tripawds Nutrition Articles Resource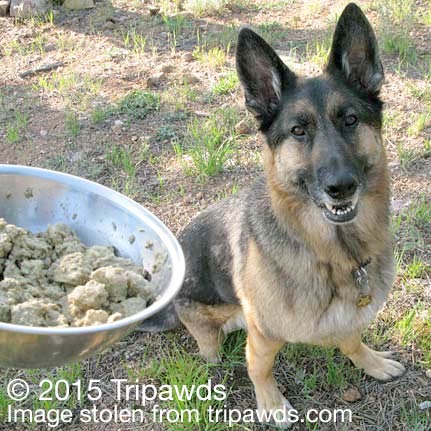 This blog is officially retired. If you came here seeking the best Tripawds nutrition articles we have published since 2009, keep reading. Below is a list of the ten things we think every pet parent needs to know about nutrition for amputee cats and dogs.
Why is this blog retired? Because pet nutrition information on the Internet has exploded in popularity since we began the Tripawds Nutrition blog. Many great science-based resources are now at our fingertips (included below for your reference). Of course we know you still want to know where to find fact-based pet nutrition information, so we will keep sharing the most relevant diet and food topics in the Tripawds News Blog.
If you don't see what you want here, please post in the Tripawds Eating Healthy Discussion Forum Topic. Ask anything you like related to diet and nutrition for our three-legged heroes!
What Every Pet Parent Needs to Know About Eating Healthy for Tripawds and Other Pets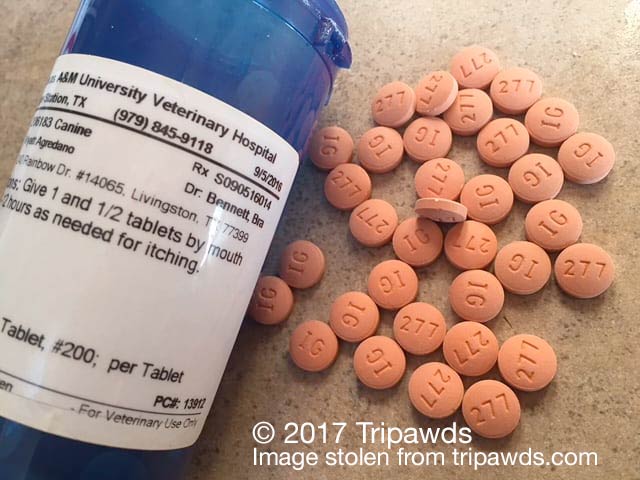 You know that big box pharmacies and online pharmacies sell affordable pet prescriptions. But did you know that the difference between human versus pet pharmacies is huge — and could be a matter of life or death for your animal? Find out why.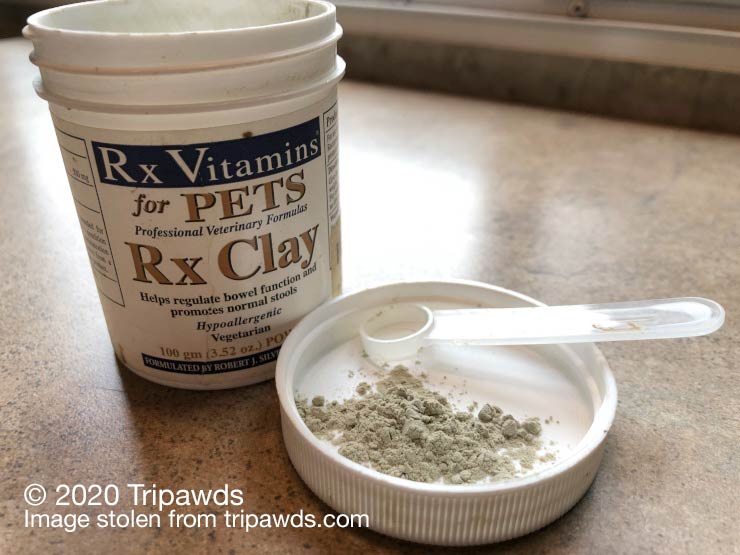 Spelling the word "diarrhea" is hard, but trying to stop runny pet poop is even harder. Today we want to share our best cat and dog diarrhea tips to help your Tripawd's gut feel better. Learn about our favorite tips to stop runny poop in pets.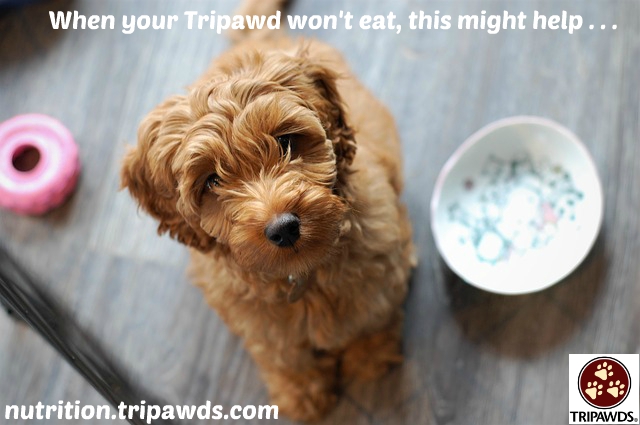 Note: since this post was originally published in April 2019, Entyce is no longer being used off-label in cats. There's nothing more heartbreaking than a pet who won't eat despite your best efforts. Sometimes the reasons for a pet's "inappetence" are complicated, and that's when a prescription medication can help. If you're in that tough situation with your own Tripawd, keep reading to get the latest scoop on Entyce®, a dog and cat appetite stimulant you can discuss with your veterinarian. Read more.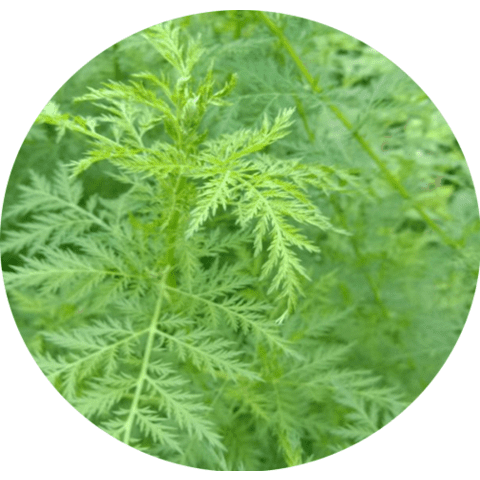 Learn dog cancer therapy Artemisinin facts, and how this treatment helps dogs and cats enjoy a good quality of life after diagnosis. Read all Tripawds articles about artemisinin for dog cancer.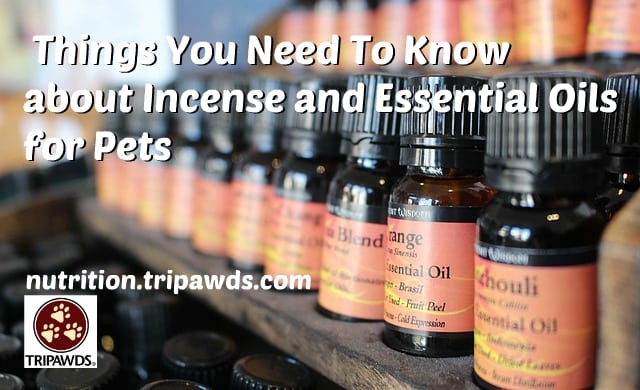 The pleasant aromas of essential oils for pets and people have many upsides, like better smelling homes and chemical-free health remedies. But did you know these products have risks too? Here's what we all need to know about incense and essential oils for pets. Read more.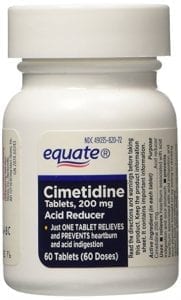 Science is always changing, so if you are considering using Tagamet to "cure" dog cancers like mast cell tumors, please check out this important update. Read more.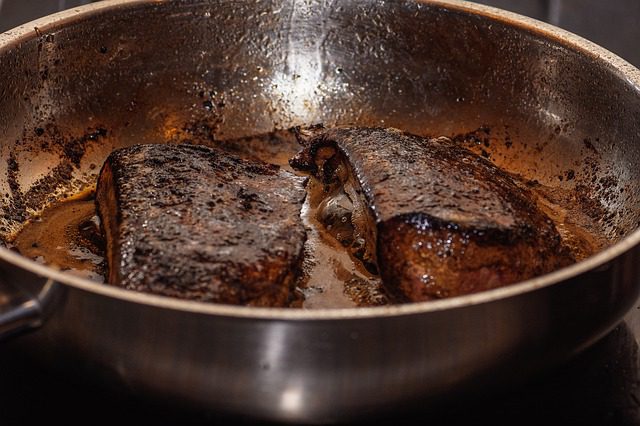 Liver provides a great boost of protein for dogs and cats. Whether you choose beef, chicken, pork or lamb liver, this vital animal organ has ample amounts of copper, niacin, phosphorous, zinc and iron. Learn how to cook liver treats for dogs and cats.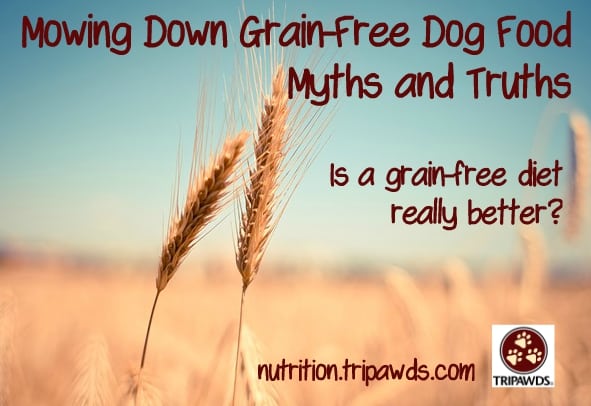 Choosing a great dog food is more confusing than ever, especially when it comes to the grain-free dog food debate. In one corner, we've been told that grains like corn and wheat are bad for dogs. And in the other, veterinarians say that it's all a myth perpetuated by food manufacturers who want to sell us higher priced kibble. Who's right? Who's wrong? The only way to find out is to dive deeper and decide for yourself. Here are some resources to help you.
How UC-II (Undenatured Collagen) Helps Dogs with Arthritis'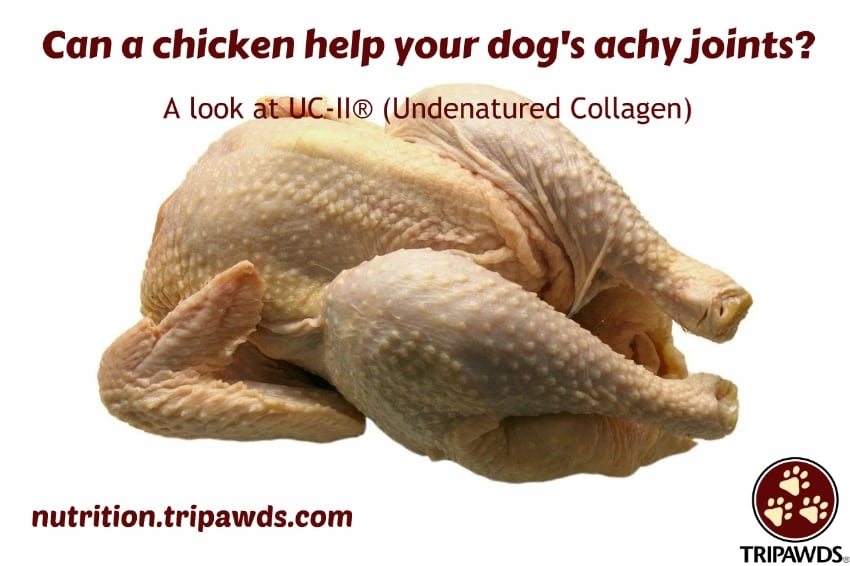 Did you know about studies showing how a supplement called UC-II® (Undenatured Collagen) helps dogs with arthritis (and people and horses too)? We didn't, until last week when Tripawds Spokesdog Wyatt Ray saw the orthopedic experts at the Colorado State University Veterinary Teaching Hospital. His veterinarian felt comfortable suggesting that we give it a try. Here's why UC-II may help dogs with arthritis.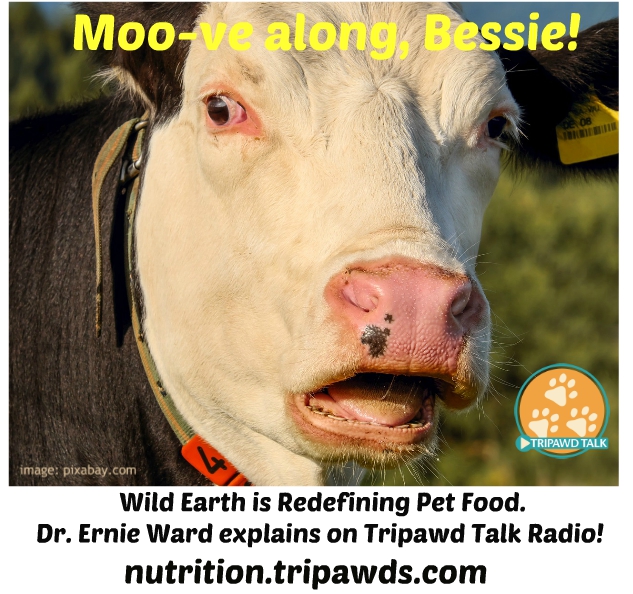 Vegan dog food doesn't contain animal meat, but just because Wild Earth pet food is meat-free, please don't call it vegan. Confused? Then tune in to Tripawd Talk Radio to learn how Wild Earth is going beyond the vegan dog food label, with the company's Chief Veterinary Officer and pet obesity prevention guru Dr. Ernie Ward. Listen here.
Check out all of our plant-based and meat-free pet food articles too!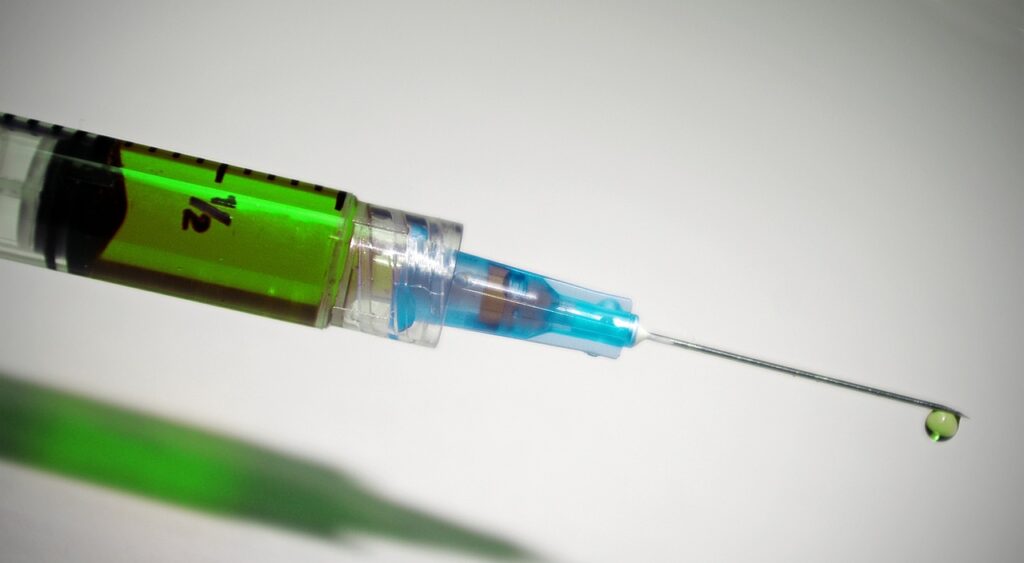 If your Tripawd dog or cat was diagnosed with osteosarcoma or another cancer, at some point you may be confronted with the vaccination decision. Is it safe to vaccinate a dog or cat after a cancer diagnosis? Find out here.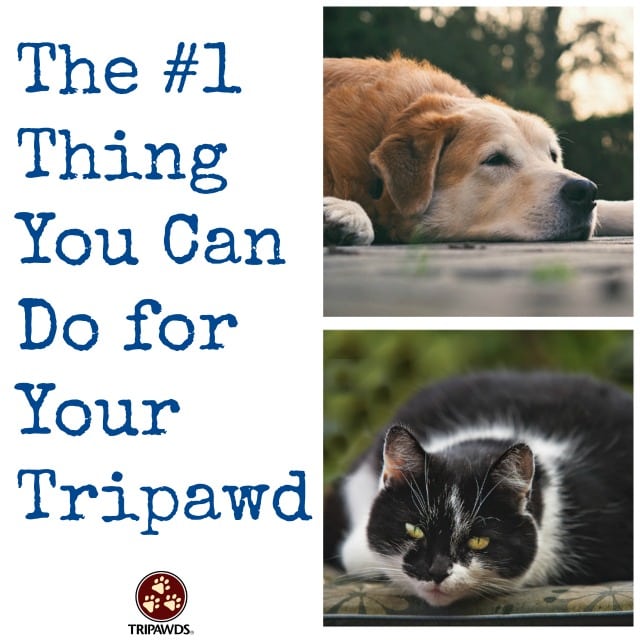 Did you know the best thing you can do for your Tripawd starts in the food bowl? That's right. The number one thing you can do for your three-legged hero is to help your Tripawd lose weight. Check out this Tripawd weight loss article, and our MANY other Tripawds weight loss articles too!
Here's a popular DIY dog food recipe kindly submitted by the parents of Codie Rae, Travis Ray and Smokey B from Oakland, CA. If you want to share your Tripawds Nutrition Tips with us, please contact us today!
Thank you for reading the Tripawds Nutrition blog archives!
Watch for more current nutrition-related articles dated 11/21 or newer, over at Tripawds News.
Tripawds Recommended Pet Nutrition Resources

Every Board Certified Veterinary Nutritionist™ starts their education with the ACVN. The organization's website won't make brand recommendations, but they have a large Pet Food Nutrition Resources page for pet parents listing various pet nutrition websites your vet would approve of.


Created by Lisa A. Pierson DVM, a veterinarian with a "keen interest in internal medicine and nutrition." Dr. Pierson doesn't make brand recommendations, but pulls no punches in sharing her suggestions for ideal diet types for cats no matter the age, life stage or medical condition of the cat.

Whole Dog Journal is another unbiased pet food review, ad-free website you can trust. WDJ says they "are 100 percent subscriber-supported; we do not and will never carry advertising." Their large pool of trusted veterinary industry experts produce unbiased, respected natural care-oriented reviews about all things dog, including pet food reviews like the Annual Approved Dry Dog Food List.
Do you have favorite pet food review websites that you trust? Share what you know in the comments below, or in our Tripawds Discussion Forums Eating Healthy Topic. Let's all learn how to feed our Tripawd heroes the best food on the planet!