Liver provides a great boost of protein for dogs and cats. Want to learn how to cook liver treats for cats and dogs? Keep reading!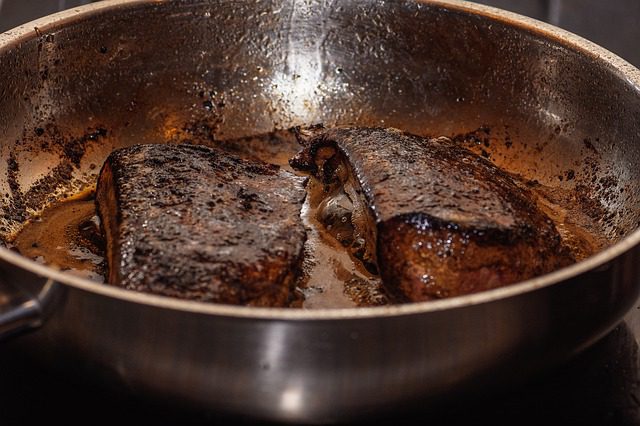 How to Cook Liver Treats for Cats and Dogs
Whether you choose beef, chicken, pork or lamb liver, this vital animal organ has ample amounts of copper, niacin, phosphorous, zinc and iron. According to VetInfo.com, liver also "provides many B vitamins, omega-3 and omega-6 fatty acids, and essential amino acids your dog needs from his diet to keep him healthy."
Some pets will find liver to be too rich and too much liver can be detrimental, so always feed liver treats to your dorg or cat in small amounts. Since liver works to detoxify the body, it's always best to use organic liver if it's available.
Tripawds members offer the following liver preparation tips:
"I don't eat liver, but had prepared it a few times in recent weeks for Harley. I think if you boil it, it will become tough and rubbery. What I did was just sort of saute it in a tiny amt of water and just sort of prick it with a fork every time I turned it to make sure it was done. I had to open the kitchen windows because it does have a distinct smell to it, that might be why people make it with onions."– Tripawds Member kathyl
"We had Zeus on a slightly modified version of Dr. Dressler's dog cancer diet, which did include boiled liver. They suggest cutting it into very small, bite-sized pieces prior to boiling b/c liver is very fatty and cutting it down allows more of the fat to cook out so it does not cause GI upset. (Tip: Cutting raw liver is like trying to cut through snot. Seriously. Freeze it for a while before cutting it and then cut it while is is still partially frozen – MUCH easier to cut that way.) Then put the cut pieces in a pot of water and boil until cooked/not red. Usually took about 15 or 20 minutes.
Kathy is right – it has a terrible smell. We finally took to cooking it outside on the burner on our grill, which says a lot b/c it was winter in Pennsylvania!" — Tripawds member zeusppod
"I boiled it for 15min. It didn't stink! I have no idea why not. After boiling, I let it cool and cut into 1 inch cube pieces. He got about 5 chunks with dinner." — Tripawds member fetchon3
Can't Stand the Smell of Liver?
If cooking liver doesn't appeal to you, try these Healthy Liver Treats Made in the USA
for your Tripawd!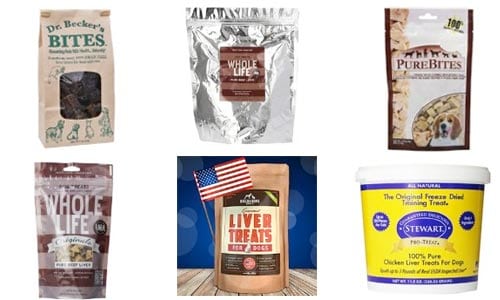 Thanks for shopping in the Tripawds Nutrition blog! A portion of all purchases made from companies we link to will help to support the Tripawds Nation!