The truth is out. Meat-based pet food has a huge carbon pawprint! Thank dog for the no meat Chippin dog food and treat company that's doing something about it.
New No Meat Chippin Dog Food is Healing the Planet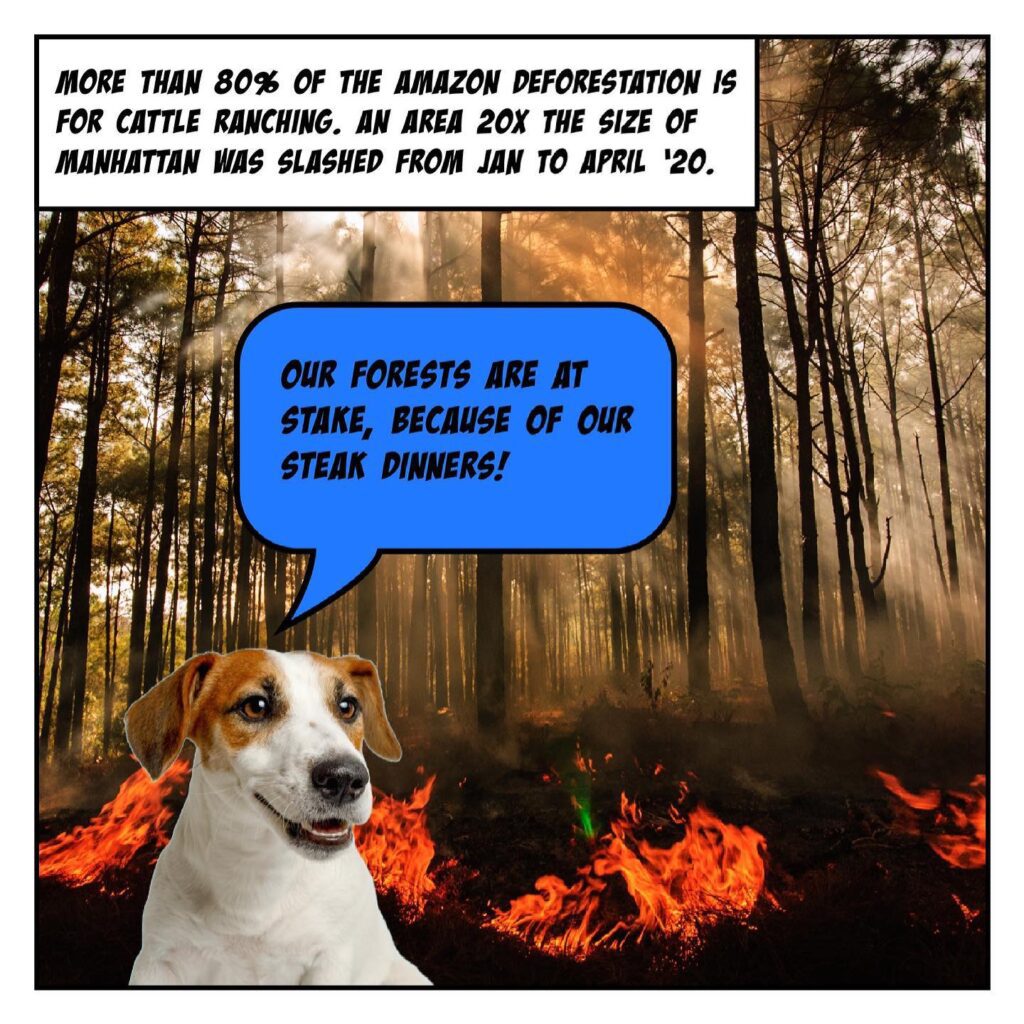 If you've been part of Tripawds for a while, you know we are huge fans of new plant-based pet food companies like Wild Earth and Because, Animals. These forward-thinking pet food manufacturers are creating healthy, vet-approved plant-based dog foods and treats. We are hoppy to let you know about another eco-friendly, dog food manufacturer in the kibble-alternative marketplace, Chippin.
Instead of using plants as the main protein source, Chippin makes tasty treats with cricket protein. Their daily dog food kibble uses silver carp fish as the main protein.

Newly launched in Fall, 2019, the woman-owned company is making headlines for innovative ways to reduce pets' carbon pawprints. "You can think of us, eventually, as the Beyond Meat of pet food," company co-founder Haley Russel told Forbes Magazine. Two years later, word is out, and pet parents say their dogs are loving the protein alternative dog food and kibble company's recipes.
Made entirely in the USA with input from board-certified veterinary nutritionists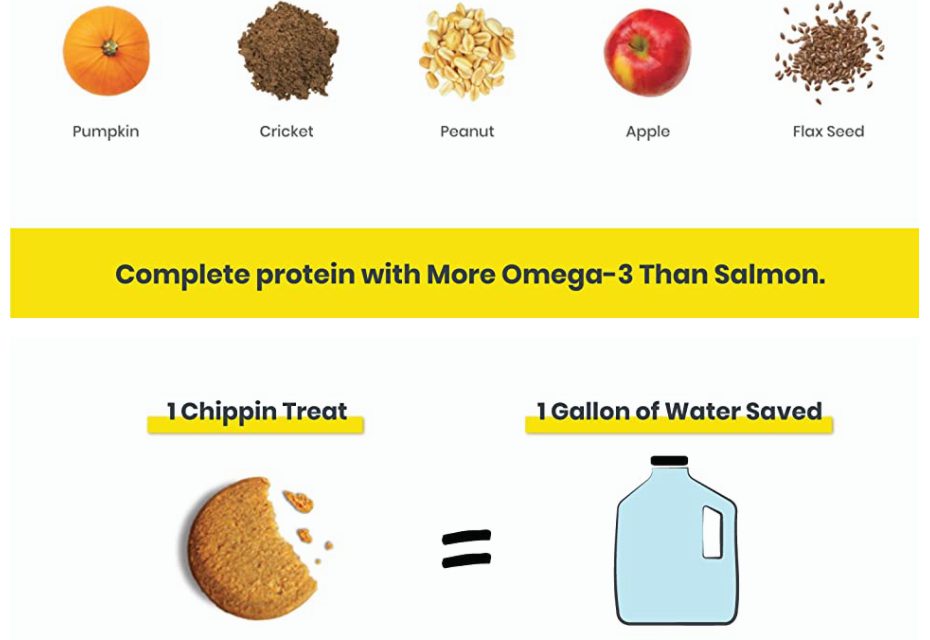 Chippin's product line is winning furry fans the world over. It's easy to see why.
Chippin is made with a curated selection of all natural ingredients. Humanely harvested cricket, spirulina and silver carp proteins are the key ingredients. Another thing to feel good about: silver carp is an invasive, overpopulated fish that is killing the Great Lakes. And Chippin is doing something about this. The fish has similar nutritional benefits to salmon protein. It's high in omega-3s without the usual fish toxins like mercury.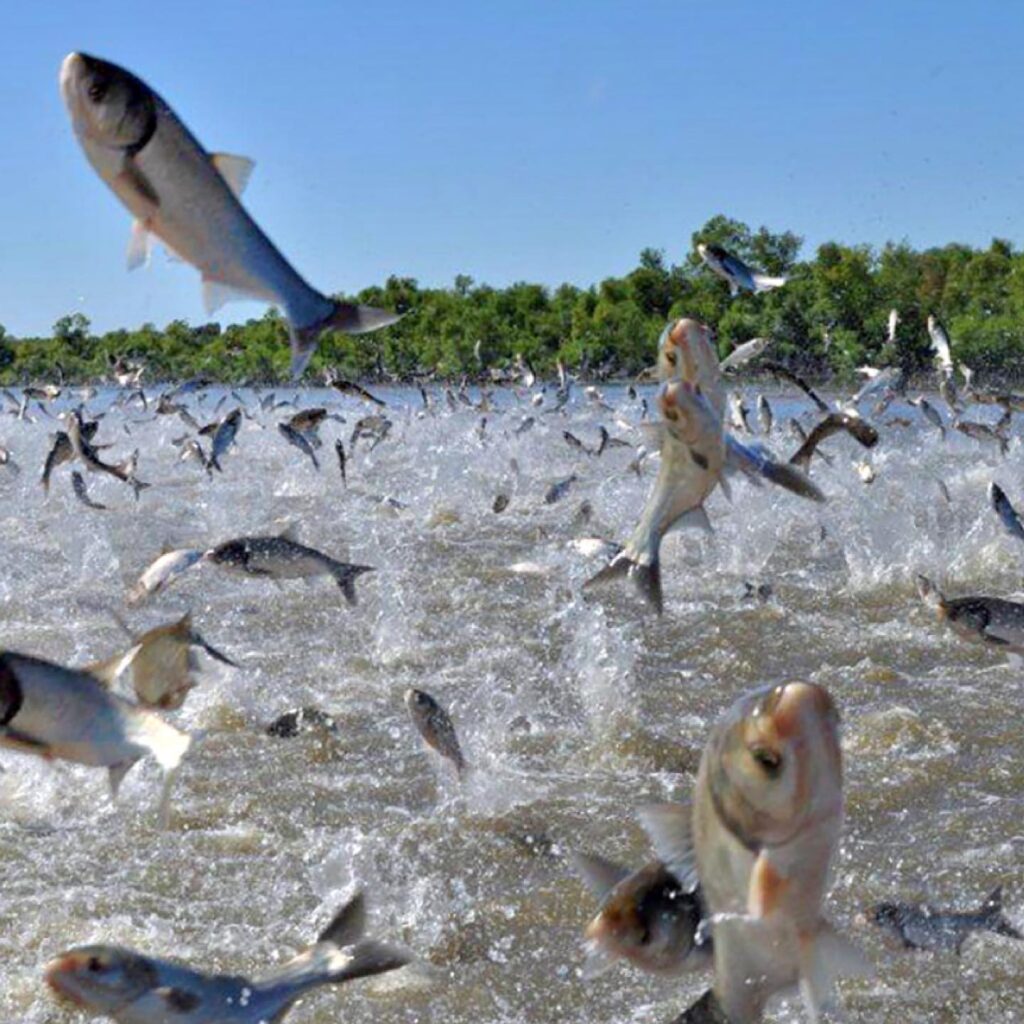 The company partners with small to medium sized local farms to directly source cricket, spirulina and silver carp proteins. "Our farmers are partners we know and trust! We say no to commodity meats from unknown sources," they say.
These kibble-alternative food and treats are made with digestible proteins that use 80%+ fewer resources.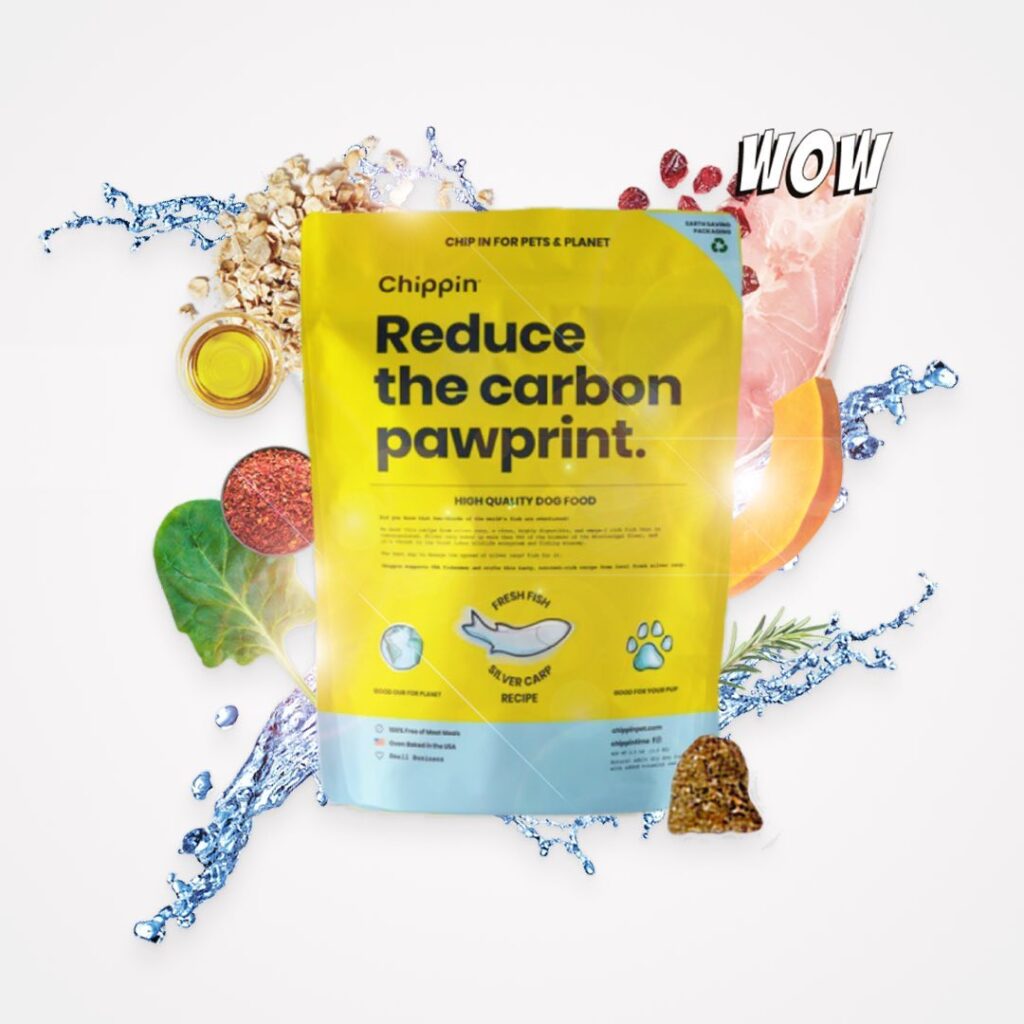 Finally, we can feel good about feeding eco-friendly protein alternative dog food and treats to our dogs!
Chippin doesn't use proteins or byproducts from mammals.
Talk about an eco-friendly protein alternative dog food option!
We encourage you to try Chippin, and see how your dogs like it.
Let us know what they think in the comments below.