We once believed that it was totally safe to feed raw food to pets. But now we aren't so sure. How about you? Deciding if feeding uncooked raw meat diets to dogs and cats is helpful or harmful feels more confusing than ever.
A Look at Both Sides of the Raw Food Debate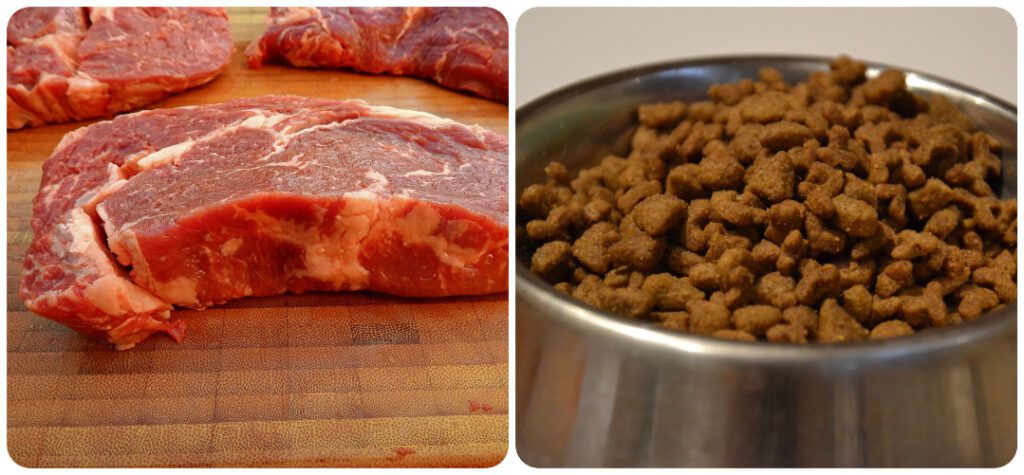 Pet food is a hot-button topic. Some pet parents believe commercial kibble is horrible for cats and dogs. Instead, they prefer feeding raw food to their pets. The raw feeding advocate Dr. Conor Brady is a leading advocate for the diet. His popularity in raw feeding circles has exploded since the release of his raw food diet handbook, Feeding Dogs: The Science Behind The Dry Versus Raw Debate. Brady's Dogs First website has been around for a few years, but the book has only been available since last December.
"Feeding Dogs" is flying off the shelves and is now the go-to resource for raw food advocates. We haven't read it yet, but hope to soon. Have you?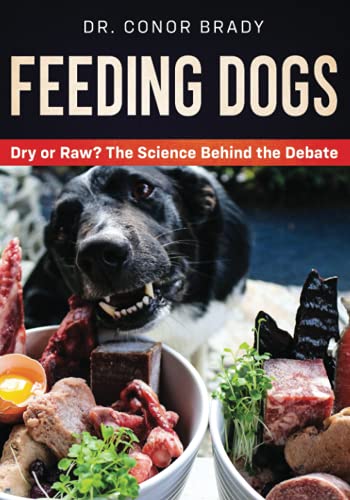 Brady's website and book are a raw feeding resource and one-stop-shop for supplements and door-to-door raw food meals. He is not a board-certified vet nutritionist. But rather a clinical researcher studying the effects of nutrition on the behavior and gut morphology of mammals.
Is there evidence showing it's safe to feed raw food to pets?
He has loads of fans and followers, but many vets still aren't convinced Brady is right. The safety risks of raw food diets is an ongoing debate. Most vets flat-out oppose raw. The SkeptVet is one such person. In a 2018 blog post, "Actually, Raw Chicken Likely Can Lead to Paralysis in Dogs," SkeptVet dissects Brady's reaction to a study that demonstrated the safety risks of feeding raw chicken to dogs.
Not surprisingly, advocates of raw diets are desperate to find ways to dismiss this study so they can continue to claim raw diets are as safe, or safer than commercial cooked pet foods.
Piece by piece, SkeptVet addresses Brady's reactions to the study. It's a great read. The article concludes with:
Actually, I find the really scary bit to be the ability of a smart, scientifically educated person like Dr. Brady to ignore and distort evidence to preserve his beliefs at any cost. One can speculate on the financial motives that might influence his thinking, as he clearly believes it influences the thinking of anyone who dares to disagree with him, but I actually doubt that's a major factor. I think he is simply a true believer who fancies himself a brave warrior against the Evil Empire and is unable to accept any facts that might undermine that belief. The real scary bit is that people might belief the rhetoric and the distortions and suffer for it. Despite his bold claim to the contrary, raw food can harm your pets and you and, yes, your children.
Is SkeptVet right or wrong? That depends on your pet diet beliefs.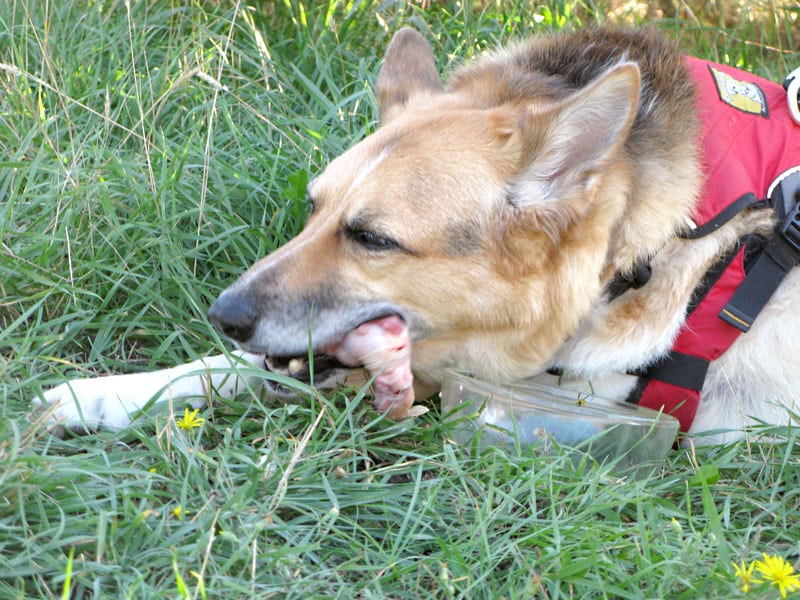 If you've ever fed a raw diet to your pets, you know it's hard to deny the visual results. Shiny, healthy coat. Beautiful teeth. And a zesty appetite too! Yet, many studies about raw feeding dogs and cats continue demonstrating that feeding raw food to pets is not safe or always nutritious. With so much confusion, we think it's best to decide in conjunction with a veterinary team.
We love SkeptVet, because she helps us look at both sides of veterinary issues like raw feeding pets. Will we take sides? Nope. We are always open to discussing different ways to feed pets safely and nutritiously.
Our experience has made us slightly more biased to feeding a "natural" pet food diet. We fed raw to Tripawds founder Jerry. For many years the benefits were obvious. But there were a few times when he had problematic runny poop. We assumed it was related to raw chicken. Since osteosarcoma compromised his immune system, we decided to stop taking the risk. We went back to kibble.
Years later, we fed Wyatt Ray raw meat and bones. That is, until his resource guarding around raw meat became a problem.
Both Wyatt and Jerry also ate a small amount of fruits and veggies at mealtime. Whether that helped them stay healthy or not, we can't say for sure. What we do know is they loved it. And feeding them bits of fresh produce made us feel good too. We knew there was zero risk involved. It's always a win-win when you feed easy and 100% safe people food to pets.
What is YOUR pet diet risk tolerance?
Deciding whether or not raw food is safe for pets is like deciding our own levels of risk tolerance in this pandemic. Do we mask or don't we? Will we we feed raw, or pour kibble from a bag? We must decide what's "safe" based on our own comfort levels. But it's also good to consider the valid, science-based research on raw and homemade pet diets.
Because unlike the pandemic, pet food diet decisions directly impact the health of the pets we love so much — for better, or worse (depending on who you ask). Whatever you decide to feed your Tripawd, just know that none of us will condemn you for doing what you believe is best.
If you have a raw feeding experience, we would love to know more. Please share in the comments below!