PJ's mom sent us these details about his canine cancer nutrition plan: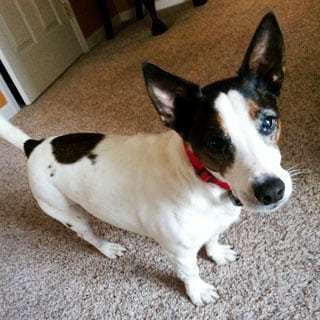 PJ had his left back leg removed as he had a bone tumor. That was about 2 weeks before Christmas 2012. With this, we switched to grain free food and grain free treats. He gets organic carrots and organic apples also. To his meal I add grape seed oil and now coconut oil.
He used to be less fussy about his food. Now I also add cooked and raw hamburger meat or cooked chicken. If no meat a coconut flour gravy and garlic works. He was given 3 months with a maybe for up to maybe 8 months. He is soon to be 10. He jumps as he is a Jack and loves to run after his ball. All is good at this time. Once he recuperated he returned to normal. Will add mushrooms next. The oils and the mushrooms sound like a good idea to me.
If you're considering mushroom based supplements for your dog, don't miss these related posts:
Submit your dog's diet plan or supplements and we may share it here with the Tripawds community!