Vegan dog food doesn't contain animal meat, but just because Wild Earth pet food is meat-free, please don't call it vegan. Confused? Then tune in to Tripawd Talk Radio to learn how Wild Earth is going beyond the vegan dog food label, with the company's Chief Veterinary Officer and pet obesity prevention guru Dr. Ernie Ward.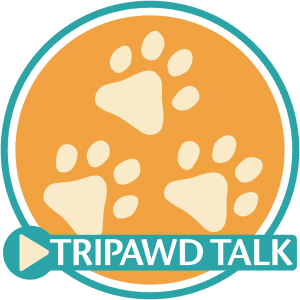 Wild Earth Goes Beyond the "Vegan Dog Food" Controversy
Let's get real. Conventional pet food is a major contributor to greenhouse gas emissions and climate change. Almost 30% of the environmental impacts from animal production is a direct result of our pet food purchases, including one third of greenhouse gas emissions!
Simply put, pet food that contains poultry, beef, pork or fish is contributing to climate change and the destruction of the environment. Wild Earth is giving us another way to feed our pets without harming the planet.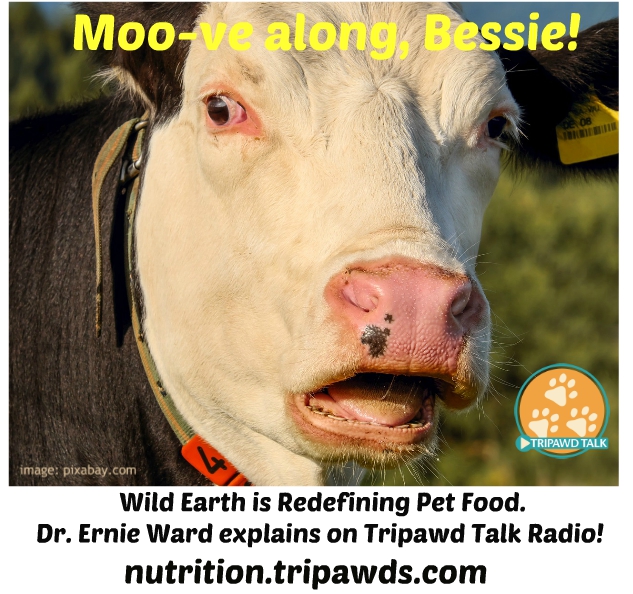 By creating recipes built with sustainable fungi-based nutrients, the company's cruelty-free treats (and soon, pet food) does not contribute to environmental destruction. Wild Earth also boasts the highest animal-free protein diet ever created, along with a unique fiber to help with gut health and obesity prevention.
Wild Earth is so promising that the company received $550,000 from Shark Tank venture capitalist Mark Cuban!
Why Fungus-Based Nutrients Are Better Than Animal Meat
Instead of relying on an animal meat protein source, Wild Earth recipes are based on an ancient fungus called "Koji," which contains all ten essential amino acids that dogs need to thrive.
"Koji has almost twice the protein density of cow steak!" says the lifelong vegetarian and active triathelete, Dr. Ward. But don't let the word "fungus" scare you. Asians have been eating it for thousands of years after discovering it in the rice cultivation process.
Koji is the distinct "umame" flavor that gives zing to soy sauce, sake, miso or bean paste among other Asian foods.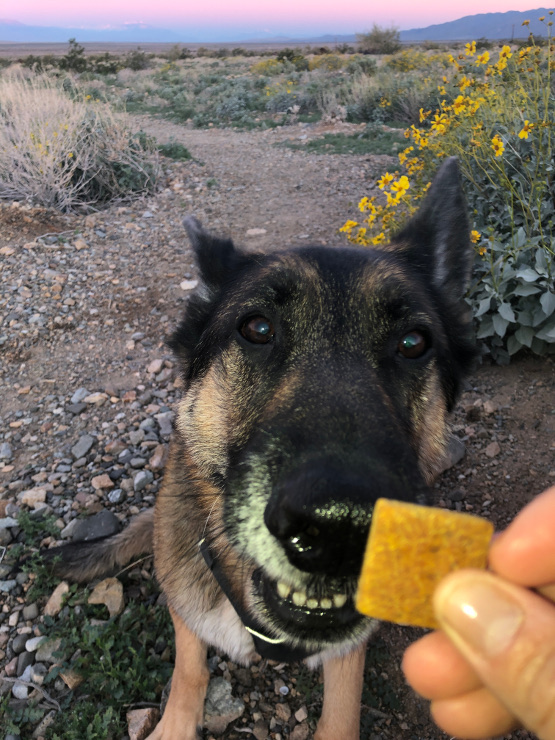 Koji (and other bacterial-based proteins the company is researching) is far less expensive to produce than any traditionally farmed plant, or even manufacturing cellular-based proteins (i.e., lab-grown meats). The nutrient profile proves that animal meat is not necessary for our dogs' health.
"There's no magic to a dead cow," says Dr. Ward. "Once you take a bite of that chicken breast, your body doesn't really care where that protein originates. It breaks down instantly into the amino acid building blocks. Our bodies are agnostic when it comes to these protein sources," he says.
The lack of resources it takes to grow Koji can help mitigate the effects of climate change. "It takes four to six years to grow a cow," says Dr. Ward. "But only 72 hours for to grow fully formed fungal proteins!"
The end result is a diet that America's godfather of pet obesity prevention has only dreamed about. Wild Earth is a high protein, high fiber diet that provides all the amino acids, vitamins and nutrients pets need for an ideal, lean weight. As a bonus, it's produced in a more sustainable and environmentally friendly and cruelty-free way.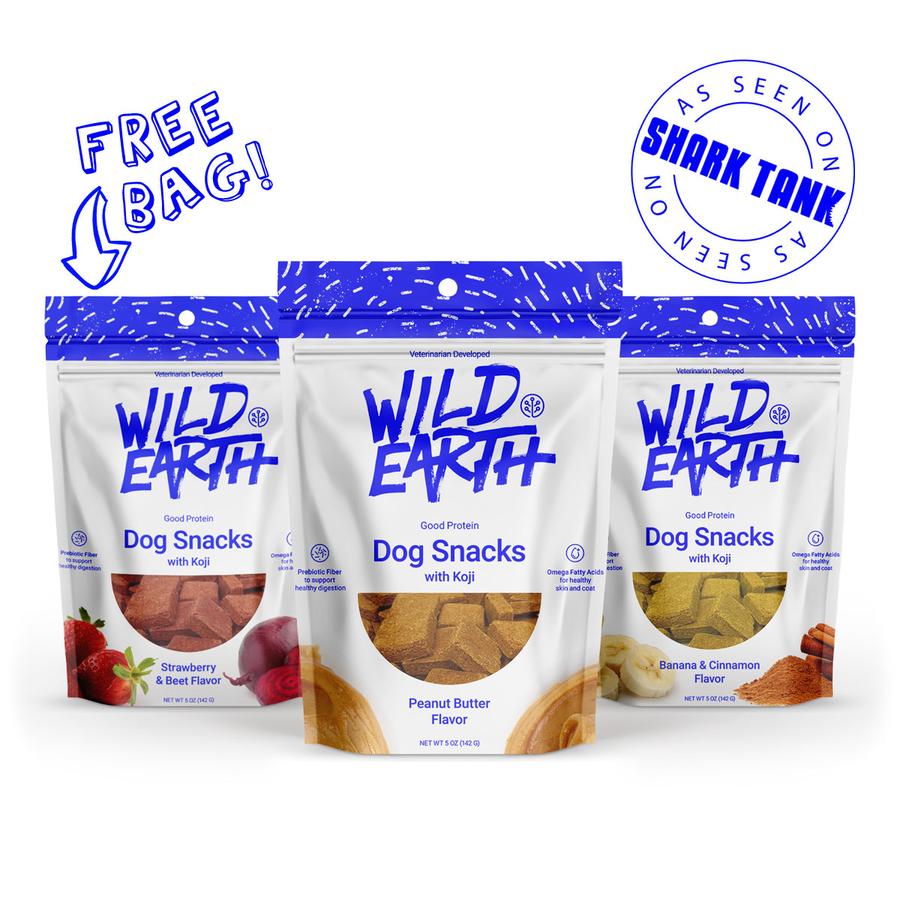 It's About Pet Food Nutrients, Not Ingredients
Do the research on Wild Earth and you'll see that Wild Earth gives pets what they need to thrive. Once we toss the vegan ideology aside and get down to basic nutrients for good health, Dr. Ward and his colleagues are changing the pet food industry by leaving chickens, cows, pigs and fish out of the equation.
If you want to be part of the solution to environmental destruction, not part of the problem, look for Wild Earth's treats online and in better pet food stores. Their dog food is coming this fall, and a "clean mouse meat" cat food will appear in the near future.