Want a healthier way to make your dog's belly happy? Karma Bark's new sweet potato dog treats are it.
As soon as we opened the bag, Wyatt Ray went bonkers over the handmade, smoked sweet potato dog treats. Karma Bark has a leathery texture, which gave him plenty of chewy satisfaction before he made it disappear into his belly.
Sweet Potato Dog Treats are Smokin' with Flavor!
Karma Bark treats are made with love by Tripawds friend and canine rehabilitation therapist Amy Kramer of Beach Animal Rehabilitation Center in Southern California.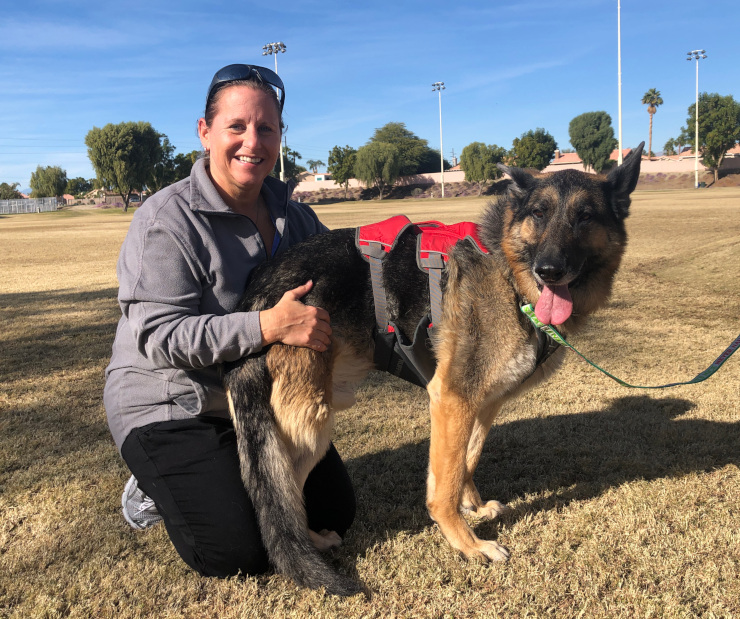 Smoked for flavor then dehydrated to the perfect chewy texture, Karma Bark sweet potato chews ingredients are 100% healthy and tasty too! They're packaged in 6 ounce vacuum sealed bag for ultimate freshness.
#1 ingredient: 100% sweet potatoes
Low calorie, vegan, delicious
No additives and no preservatives.
The Perfect Dog Toy Stuffing
Karma Bark has a leathery, pliable texture that makes it a perfect dog chew stuffing for the hollow core of Wyatt's Ruffwear Gnawt-a-Cone.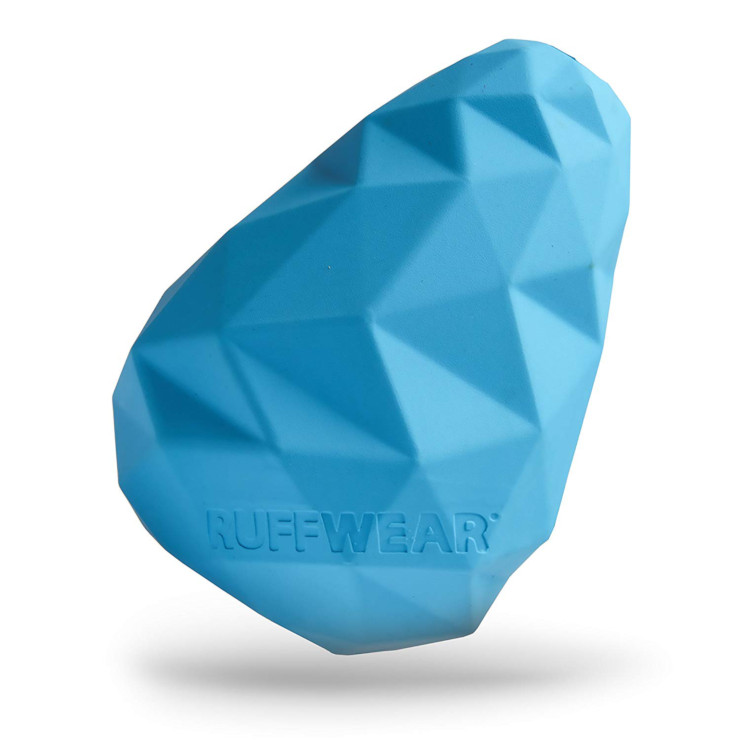 Made of natural latex rubber, the Gnawt-a-Cone is great for a game of fetch or just playing around. It bounces around erratically for more engaging play!
As you can see, it can also hold large treats or peanut butter.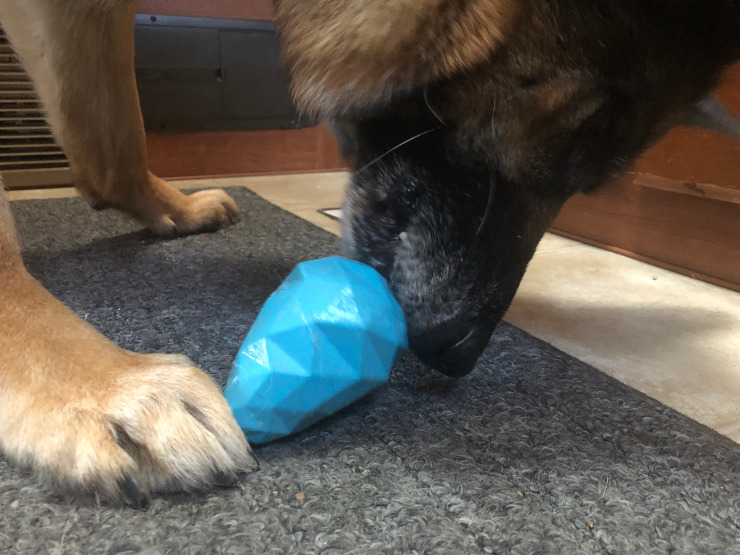 Tougher than any Kong-style chew we've found for Wyatt, this eco-friendly dog toy doesn't get sticky or disintegrate over time like other hollow rubber chew toys. The uneven surface gives his gums a nice massage, which promotes dental health.
The Ruffwear Gnawt-a-Cone and Karma Bark Sweet Potato Dog Treats are the ultimate combo!