Everything you and I thought we knew about pet food is wrong. It's no joke, and you'll be hearing more about that in the coming weeks. For now, we wanted to let you know we've ditched animal meat protein pet food forever. And we are encouraging others to do it too, with this Wild Earth forty percent off coupon.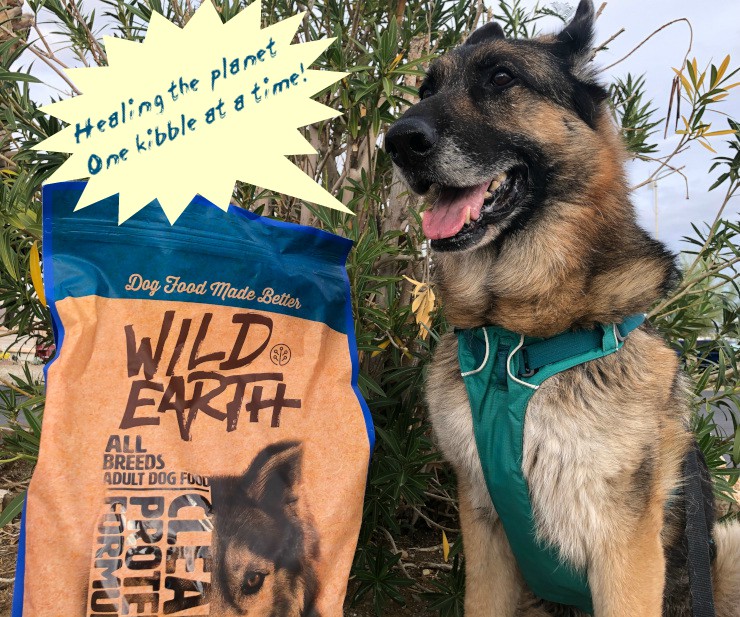 It's time for clean protein pet food.
Why do we need to ditch animal-meat based pet foods? For starters, because our pets are currently eating an estimated one-quarter of all the meat consumed in the United States. When combined with the meat eaten by humans, meat consumption is adding to the planetary burden and making climate change worse.
Traditional pet foods are:
Creating greenhouse gas emissions that push us further into irreversible climate change
Causing billions of other animals to suffer in a relentless and cruel factory production line.
Contaminating our pets' bodies with salmonella, toxic chemicals, animal hormones, antibiotics and unidentified meat sources found in even the most expensive brands.
The Clean Pet Food Revolution is ON!
Choosing Wild Earth is the biggest step we can take to reduce our pet's carbon pawprint. It's a clean protein pet food that's leading the way in the pet food revolution, and we're happy to join in.
The company has made an exceptionally healthy dog food from the ancient fungus known as "koji," a non-meat, safe source that humans have eaten for thousands of years.
Wild Earth produces cruelty-free pet food that doesn't harm the planet.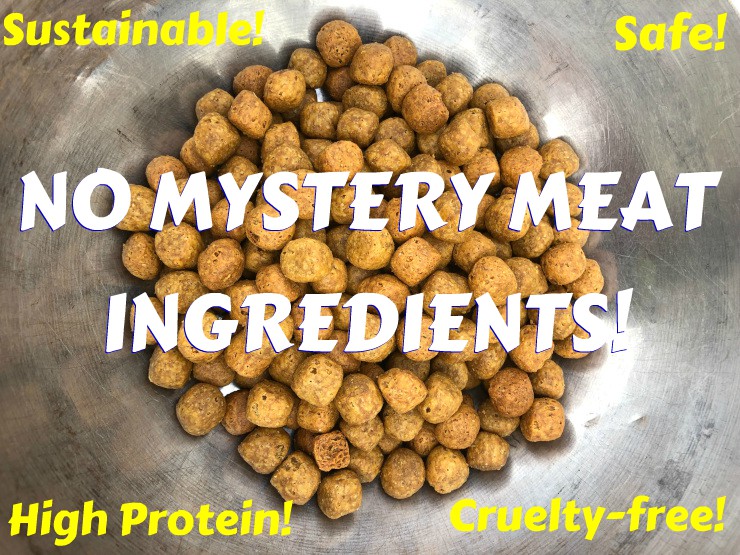 And at over 45 percent protein by weight (compared to 24 percent in steak), Wild Earth has the highest animal-free protein diet ever created!
The Facts are Clear, and Cannot Be Ignored
Skeptical? Of course. We were too. So we chatted with Wild Earth's Chief Veterinary Officer Dr. Ernie Ward on Tripawd Talk Radio episode, "Wild Earth Debunks Vegan Dog Food Controversy"
And now we are even more convinced. Wyatt LOVES the food, and Dr. Ward's upcoming book, "The Clean Pet Food Revolution." lays out all the scientific facts. He explains why choosing a clean protein pet food like Wild Earth is so important for the health of the planet and all living things.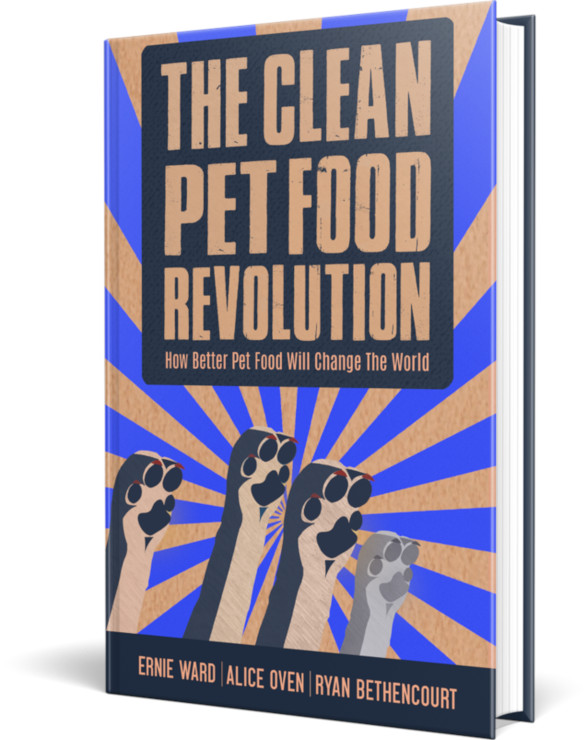 Authored by Dr. Ward, Wild Earth's CEO Ryan Bethencourt and writer Alice Oven, the book:
lifts the lid on the current pet food industry: its claims of what constitutes a "natural" diet for pets, its shocking record on animal welfare, and its devastating effect on the environment and climate change.

The book explodes myths about "grain-free" diets, protein intake, and what our pets "want." Finally, it details the many exciting scientific developments in alternative proteins ― whether from plants, fungi, insects, or cell-based meat products ― that promise not only to completely change what we feed our cats and dogs but to reduce greenhouse gas emissions, end farmed-animal slaughter, and make our pets healthier.
What are you doing to reduce your pet's carbon pawprint?
If we love our pets as much as we say we do, the facts cannot be ignored. Pets are consuming more meat than the planet can support. Animal-meat pet food production has got to stop!
If we want to heal the planet by slowing greenhouse gas production caused by factory farming
If we want to know that our pets are not eating dead, dying and diseased animals in their food
If we want to treat other living creatures as compassionately as we do our own dogs and cats . . .
Then it's time to ditch animal-meat pet food!
Soon we will have lots more to say about The Clean Pet Food Revolution, when we are done reading our advance copy. You can pre-order your copy now, ahead of the December 9 release date. This book has already been transformational for us on so many levels, and we know it will be for you too.
Watch this space for a full review of the new book and more about Wild Earth's clean protein pet food that's turned our feeding philosophies upside down. We think it will do the same for you. And all the animals will thank us for it.
P.S. We are NOT getting paid to promote Wild Earth, that's how much we believe in what they are doing.