The grain-free feeding survey results are in! The answers may surprise you as much as they did for us.
When we asked if Tripawds members are still feeding grain-free food despite the potential link between grain-free dog foods and Dilated Cardiomyopathy (DCM), we were not sure what to expect.
Grain-Free Feeding Survey Surprised Us: How About You?
When the grain-free foods and Dilated Cardiomyopathy (DCM) scare happened last year, we thought that most people would go back to old-school grain-based dog and cat foods. How wrong we were!
Here are the Tripawds Nutrition survey results. At 36 replies to date, it's a small sampling but still telling.
Tripawds Dogs and Cats are still mostly eating grain-free.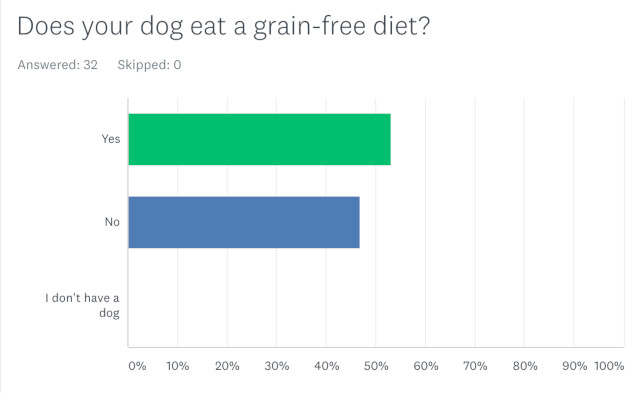 When it comes to Tripawd cats, more are eating food with grains in the recipe.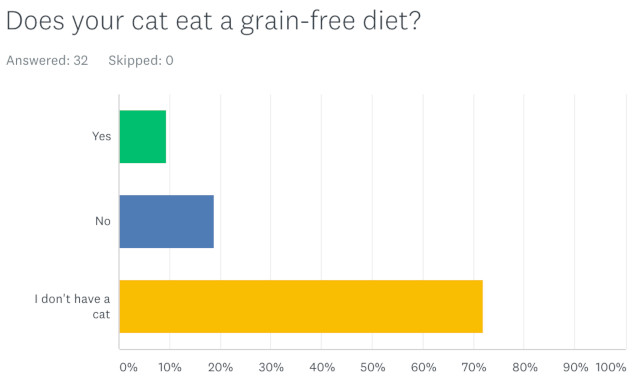 Tripawds pet parents are super educated about pet health!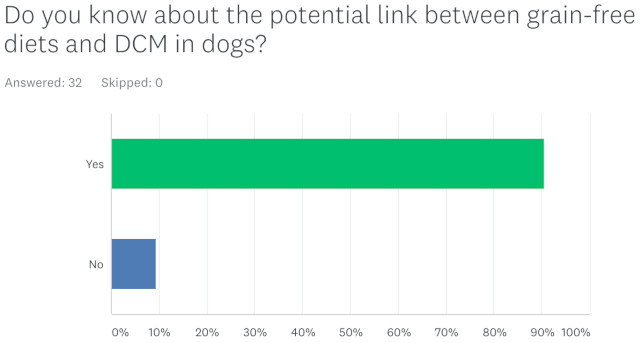 The biggest surprise: even after the DCM and grain-free pet food controversy made headlines, and even after talking with their veterinarians, most pet parents still opt to feed a grain-free dog food diet.
Are Tripawds parents still feeding grain-free?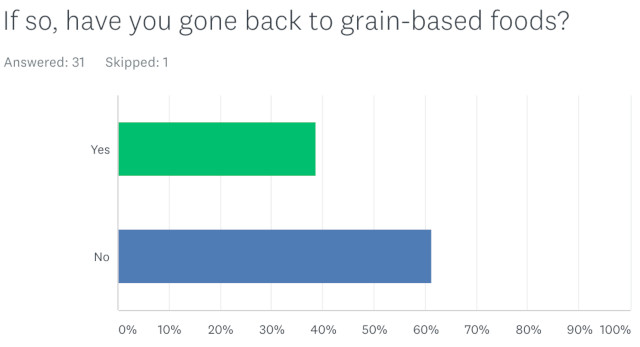 And finally, even after having a heart-to-heart pet nutrition conversation with their veterinarian, most Tripawds pet parents are willing to take the chance on a grain-free dog food diet.
The result: Tripawds pet parents are taking matters into their own hands.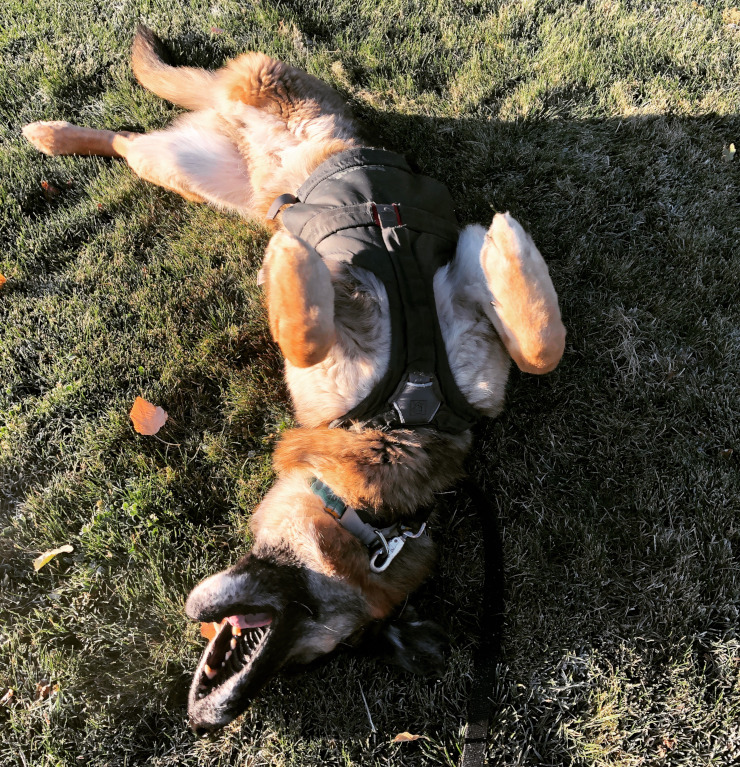 Let's be real: we aren't scientists or statisticians. Not even close. But our interpretation of the grain free feeding survey results tells us something quite revealing:
Since most Tripawds pet parents know about the grain-free pet foods controversy, that tells us that our community's members are among the most educated of all kind. Whether a dog, cat or other animal is the center of a Tripawds' member's universe, we all take an active interest in what our pets are eating.
And despite knowing that there is a potential link between grain-free pet food diets and DCM, and although most of us have had a good conversation with our vets about controversial grain-free pet foods, we are still opting to take matters into our own hands.
We can only assume that the majority of pet parents who feed a grain-free pet food diet have seen the benefits of eliminating grains from our Tripawds' food bowls.
And it's Tripawds pet parents, among many thousands of others, who are willing to take a chance and go against the grain of the veterinary community (pun intended!).
In case you're wondering, we still feed Tripawds Spokesdog Wyatt Ray a grain-free kibble. His skin and coat look so much better when we stay away from grains.
Unless there is a gigantic recall of grain-free pet foods, we honestly don't see ourselves changing anything about his diet.
When it comes to your pet, do you feel the same way? Comment below to share your personal experience feeding the grain-free pet food way!