Canine bone cancer doesn't always play by the rules. Boone is a perfect example. As a long term osteosarcoma survivor, this ten year old pup continues to beat the odds and live life on his terms.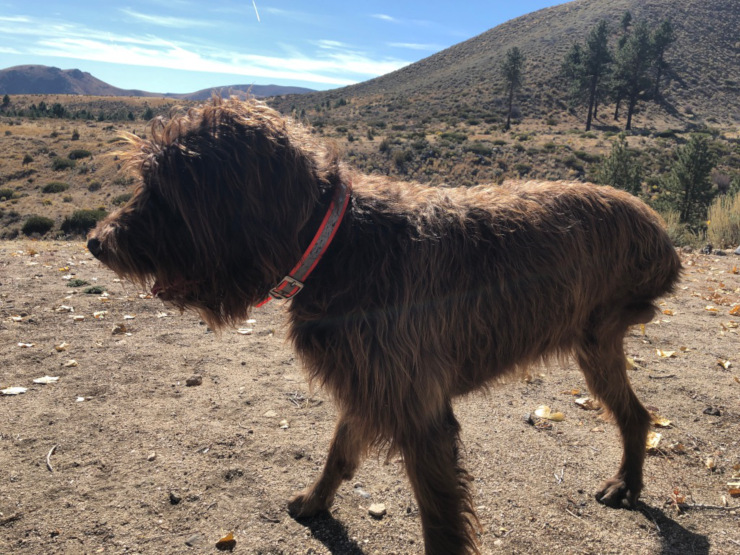 Head's up: we love sharing information about clinically-studied pet health supplements like K9 Medicinals™. We are being compensated for this article, but we only share information we feel is relevant to the Tripawds Community. K9 Medicinals is not responsible for the content.
When bone cancer doesn't play by the rules.
If you don't know Boone's story, you need to. Because it proves that osteosarcoma statistics don't apply to every single dog who gets diagnosed.
We first caught up with this remarkable dog cancer survivor in 2016. One look at this active hunting dog and you would never know Boone was already beating the osteosarcoma odds by four years.
Today, he's a "senior" dog but as you can see in the video, there's nothing geriatric about him. Boone's dad, Dan, tells more:
What's the Key to His Long Term Osteosarcoma Survival Success?
Statistically-speaking, Boone should not be here. His parents, Dan and Cindy, opted out of chemotherapy when he was diagnosed. Instead, they chose to do everything in their power to help Boone beat the bone cancer odds.
Fist, they allowed Boone to enjoy his favorite activity, bird hunting. They also fed him a healthy diet, and consulted with an integrative veterinarian. And at the vet's suggestion, added medicinal mushrooms to his nutrition plan. Their treatment of choice? K9 Medicinals Immune Support.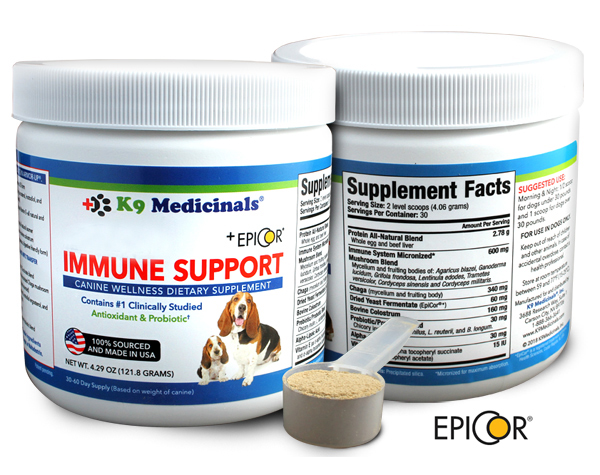 NO sugar, starch or blood-glucose elevators.
Contains #1 Clinically Studied Antioxidant & Probiotic
Made to human standards in approved & inspected FDA facility
Yummy beef flavor. Dogs love the taste.
100% Made and sourced in the USA
Medicinal Mushrooms Certified Organic. Eco-responsibly harvested.
As Boone's dad Dan said in our most recent Boone update, "We've been very happy with it. I don't know if I can directly attribute it to Boone's success, but I would never not want to use the product."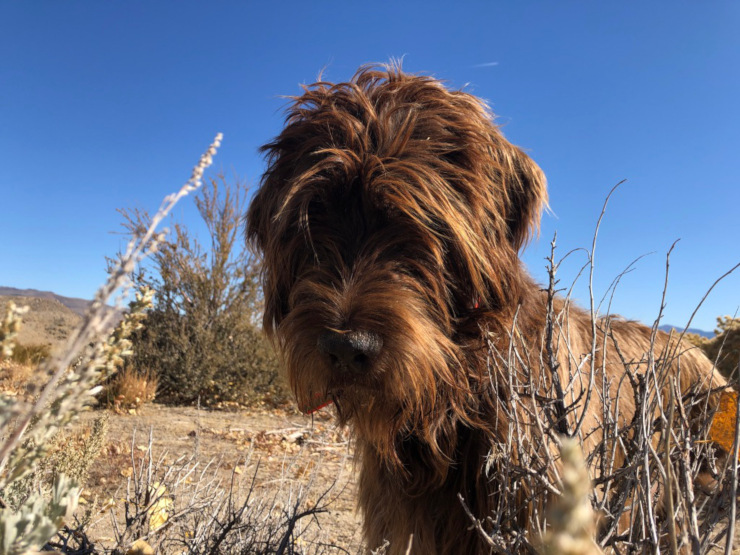 Boone is still going strong. He's even more active than many four-legged dogs at his age. Once again, he proves that just because a dog is diagnosed with a terminal illness, it doesn't mean that he can't become a long term osteosarcoma survivor.
Hoppy Ampuversary Boone! May your days be filled with many, many more adventures.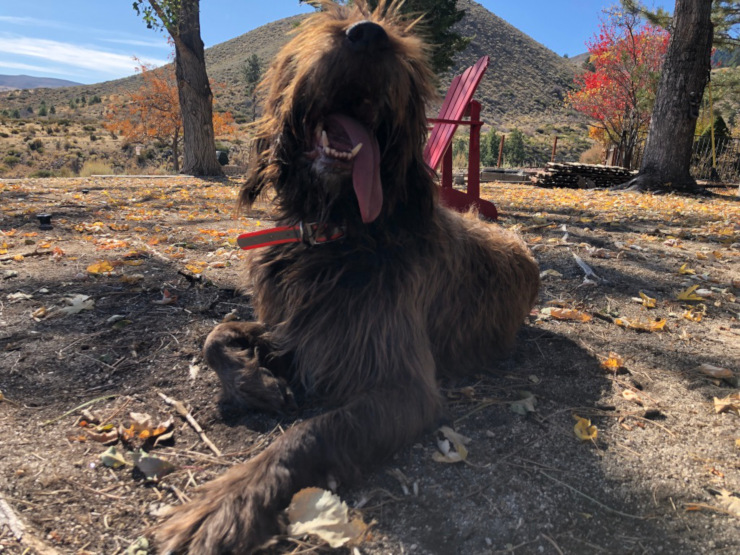 Recommended Reading
Learn More About K9 Medicinals® Immune Support
How to Support a Dog's Immune System Without Pills