In the coming year, you'll hear more about the benefits of CBD for Tripawds (and other pets). Breakthrough studies about medical cannabis are coming at us with record speed, and we'll do our best to keep you informed of the newest science.
Meanwhile, we want to share more examples of Tripawds who have been helped by CBD. We're kicking it off with the beautiful Aksel Rose.
You may remember Aksel's Tripawd Tuesday spotlight. Her mom Katherine recently told us how Aksel is benefitting from a CBD product made by CBD BioCare. She's doing so well on it that Katherine became a sales representative for the company. She's even donating 5% of all sales to Tripawds Foundation!
Here's their story:
Disclaimer: For the health of your pet, if you are considering CBD for your Tripawd, always discuss with your veterinarian before purchasing. 
How CBD Helps Tripawd Aksel
Tell us how Aksel did after amputation. What was her activity and mobility like?
Aksel was amputated at 3.5 mos. Life wasn't easy for her beginning. Specialists thought she would lose both of her hind legs. We decided to take the worst one first then hoping that with therapy, exercise, diet and a whole lot of love, she could make it into adult life on the other.
She is now 4 years old and she has had a pretty amazing puppyhood. She runs and plays, mobility has been sweet for her. She cannot do stairs or jump into cars too high. That she needs Mom for. We go swimming once a week, hydrotherapy, she has a holistic vet whom has provided Shockwave Therapy and deep tissue message.
At her 3.5 year vet visit, x rays were taken and she was diagnosed with hip dysplasia and acute arthritis, along with that, her lower spine is starting to fuse together with arthritis, making life as she knows it even more challenging.
Why did you decide to look into CBD?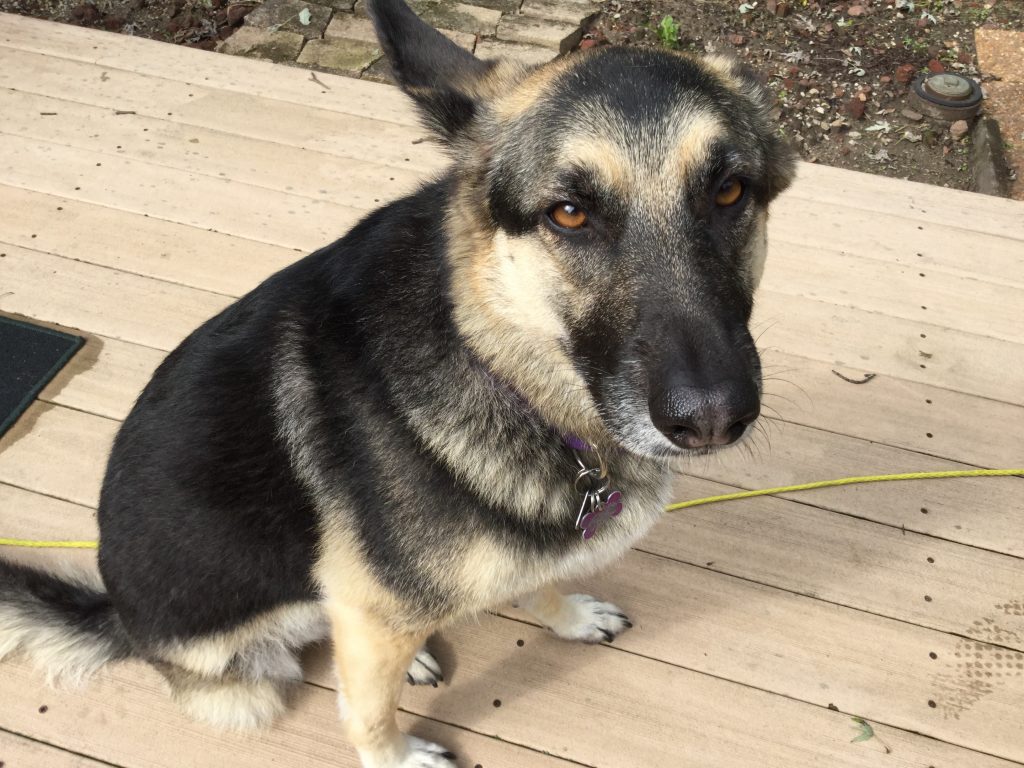 Being a 4 year old GSD she takes life everyday at its fullest potential. However now at the end of the day her spine and hip aches. Sometimes producing her to drag her hind leg. Her bounce being taken away from her.
Vet has suggested a supplement and additional therapy and exercise, which we are doing. However I do not want to put her on a synthetic medicine so young in her life, knowing that the bigger hurdles are yet to come.
After a great deal of research in alternative methods, I tried CBD Oil on her to calm her and hopefully make her more comfortable at the end of a long day. Saving the rest of the medicines for later, when nothing else is left.
I am giving her only 1/2 of her CDB serving with her dinner, 3 or 4 times a week. In 20 minutes her bounce is back and her aches seem manageable for her. Where before she couldn't find a comfortable spot or whined in discomfort.
CBD has potential to be helpful for inflammation, pain, stress, anxiety, allergies, joint issues and so much more!
Why did you decide on this brand?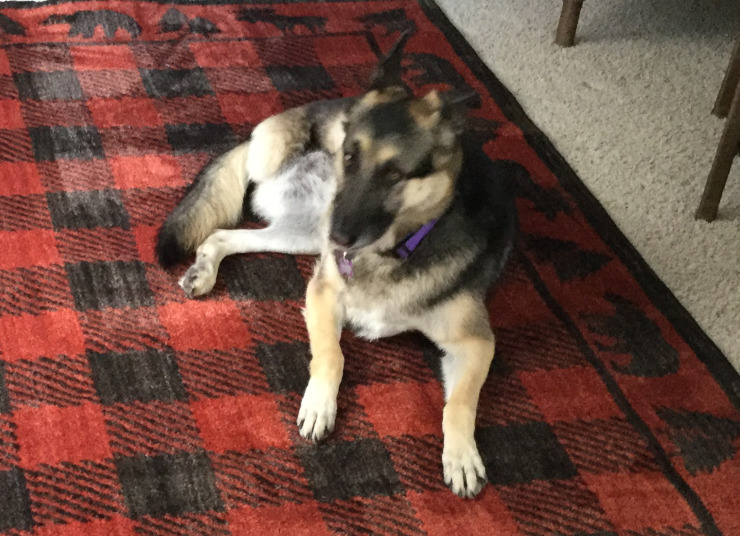 I decided on CBD BioCare Pet Products, because they are transparent and produce the test results from a 3rd party tester. They have a ton of information from vets, and doctors. Also are:
Full Spectrum
Whole Plant Extracted
Non-Toxic, Non GMO
Veterinarian approved
99% absorption when taken orally
Legal in all 50 states
It comes from one of the largest, federally registered producers and distributors of the highest quality medicinal hemp in the United States. Plus it is one of the only companies in the world that removes the THC from our product. They also offer 3rd party testing so you can be sure your pet is getting the purest product available.
Does your vet support the use of CBD? Did you talk to them about it?
Her vet has suggested several products holistically and although she cannot professionally at this time lay claims to it (CBD), she does not think it is a bad idea.
Did you notice changes in her mobility?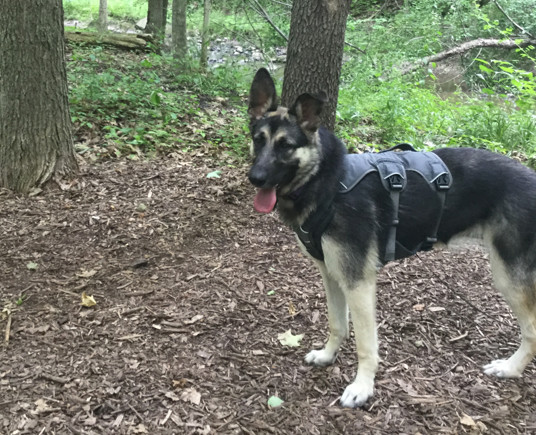 Aksel's changes in mobility will only ever be temporary. However, after giving her the suggested serving (many time less), her bounce is back and with that her demeanor has also changed. More willing, playful and relaxed. When given with her dinner, it will last the whole evening so she can relax.
Do you have a CBD story about your dog or cat? We would love to tell others how CBD helps Tripawds like yours so drop us a line!
Recommended Reading