Cricket dog treats sound a little crazy and pretty gross too. But after taking a few minutes to learn about the dog health benefits of cricket protein, here are our favorite top three reasons why treats made with cricket flour should be on every canine's menu.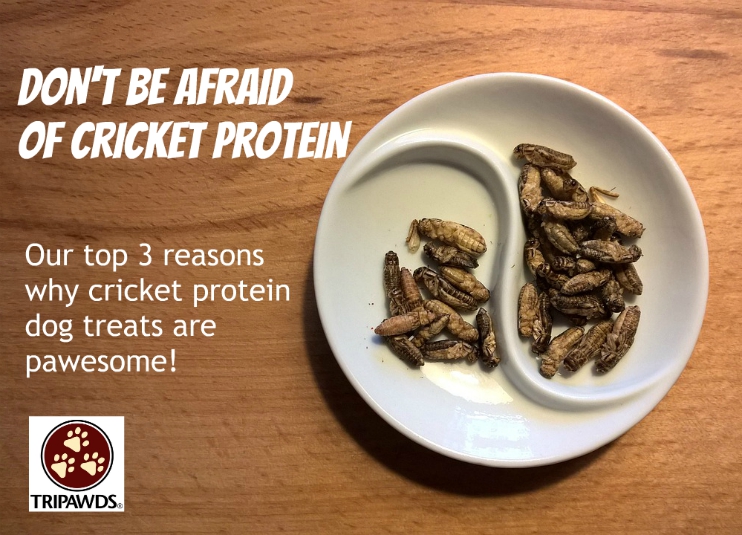 This article contains Amazon affiliate links. By purchasing items through these links, you help support the Tripawds Community. Thanks for your help!
Cricket farming is eco-friendly.
Cricket farming is as good to the planet and the body as vegan dog food. It doesn't use the intense resources that animal meat production demands, and is a low-impact way to provide healthy protein to our pets.
Once the crickets are put into hibernation with cold air, they are ground into a flour meal used in insect-based pet foods.
It only takes one gallon of water to raise one pound of crickets
Methane gas releases are minuscule compared to meat production
Very little space is needed to run a cricket farm
One study showed that cricket farms use less feed and generate less greenhouse gases per kilogram protein harvested.
"They use exponentially less resources than almost any other animal protein source," Ann Carlson, founder and CEO of Jiminy's, told Petfood Industry told PetFoodIndustry.com. "They use less land, less feed, less water, and they emit hardly any greenhouse gases."
Insects are a Great Protein Source
These little insects have 2 to 3 times more protein than beef, chicken, pork and fish. It's true!
According to health food manufacturer Landish, crickets also contain tons of B12, iron and all 9 essential amino acids. These are essential for muscle growth and repair, and all metabolic process. Since the body can't make amino acids, they must be obtained through diet.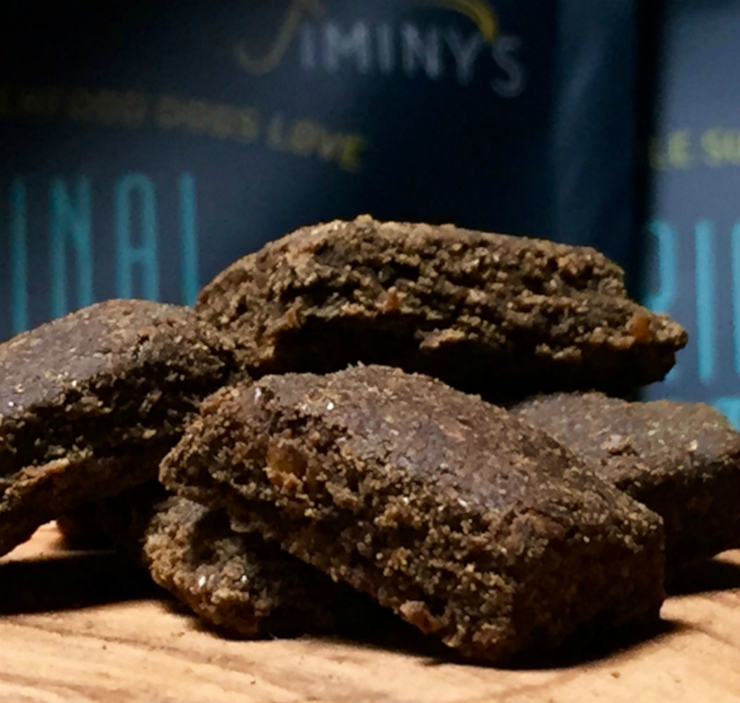 Insect protein carries little risk of contamination
You probably don't need to worry about pet food recalls when they're made with insect protein instead of other meat proteins. Unlike meat production, insect farming carries one of the smallest risks of salmonella and eColi contamination. They are far less likely to carry scary animal-to-human transmissible diseases like swine and bird flu.
Is that enough to convince you to try feeding your dog an insect-based protein like crickets? Many new insect proteins are entering the pet and human marketplaces, here are just two examples. If you give them a try let us know what your pup thinks!
Don't Be Afraid of these Tasty Cricket Dog Treats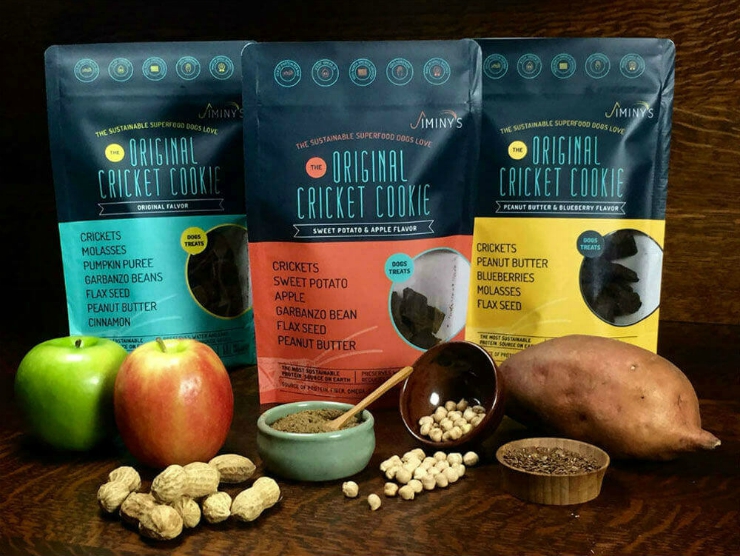 Grain Free, Corn Free, Gluten Free, Glycerin Free
No Antibiotics, Non GMO, No Artificial Colors, No Artificial Flavors, No Preservatives
Limited Ingredients include Crickets, Lentils, Sweet Potato, Flax Seed, Peanut Butter and Apple. High Protein and Low Calorie
100% North American sourced crickets, Made in USA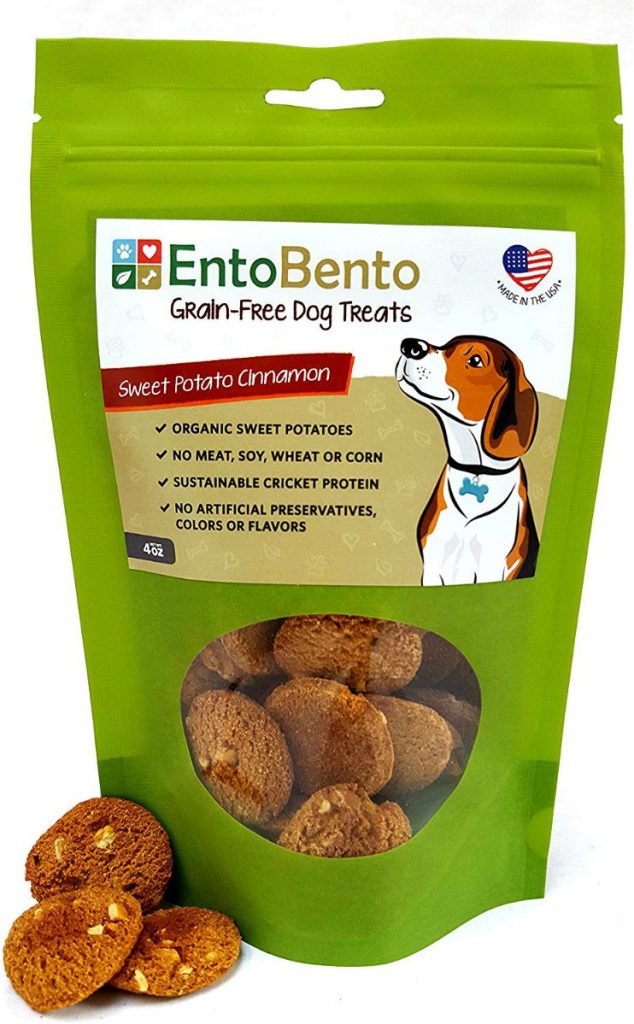 EntoBento blends cricket powder with organic sweet potato, cinnamon, and other wholesome ingredients.
Made with Pride in the USA. Produced in Small Batches to Ensure Freshness.
Grain-free. Contains No Meat, Wheat, Corn, Soy or Artificial Preservatives.
Delivers a flavorful crunch that dog's love.
Smells great when you open the package and we have yet to find a dog that doesn't want more
If you decide to give insect protein treats or food to your dog (or yourself for that matter!) let us know how it goes. We would love to hear your thoughts.