Whether your pet is a dog, a cat, as fluffy as a pillow or as skinny as a broomstick, we hope you'll take two minutes to complete the 12th Annual Pet Nutrition & Weight Management Survey.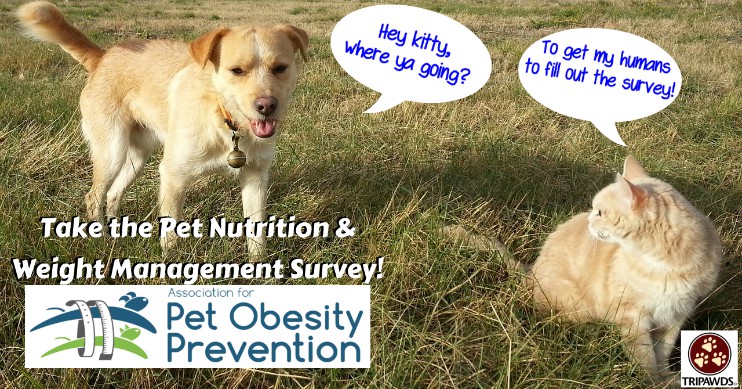 Nearly half of all dogs and cats are overweight. To raise awareness of this growing epidemic, October 9 is Pet Obesity Prevention Day across the globe. It's a day to consider how those excess pounds effect their bodies, quality of life and ultimately, our wallets that must pay for care related to being overweight.
Take the Pet Nutrition and Weight Management Survey
To help us find solutions to the pet obesity epidemic, the Association for Pet Obesity Prevention collects survey data from pet parents like us.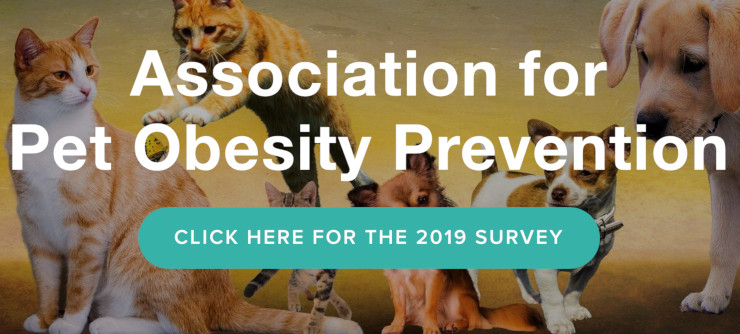 All it takes is about two minutes to inspire change in how veterinarians treat pet weight challenges, as well as innovation in pet foods and treats. This year's survey focuses on:
pet food trends
our thoughts about pet food ingredients
maintaining a healthy weight for pets
The data collected will help improve health and longevity of our cats and dogs. The more that our veterinarians and pet food manufacturers know about our pet food choices, the more that clinicians can conduct scientific research about pet obesity, better pet nutrition, food choices and weight loss strategies.
Your feedback matters. In 2018, the APOP survey found that conflicting pet nutritional advice leaves us pet owners and veterinary professionals confused about food choices.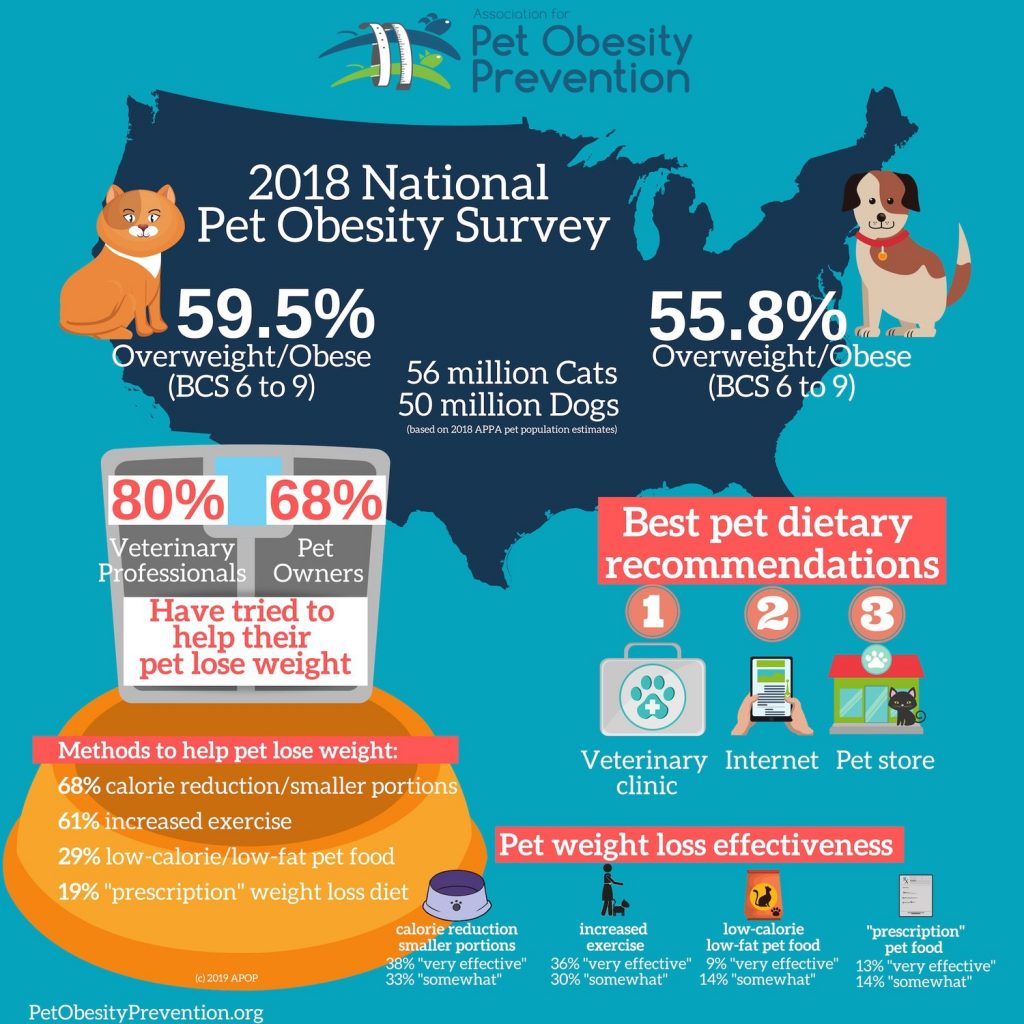 APOP concludes that we all struggle to our help pets achieve safe and ideal weights. "Veterinarians need to offer more obesity treatment options than: Feed less and exercise more," says APOP President, veterinarian Dr. Ernie Ward. "The majority of pet owners are overwhelmed with pet food choices and conflicting dietary advice and desperately want help and nutritional recommendations from veterinarians."
The Association for Pet Obesity Prevention is a non-profit organization comprised of veterinary professionals and is not affiliated or sponsored by pet food or pharmaceutical companies. Our favorite animal nutrition veterinarian Dr. Ernie Ward leads APOP, which is dedicated to helping us make safe, healthy food choices for our pets.
Thank you for taking the 2019 Pet Nutrition & Weight Management Survey!
Recommended Reading
Pet-to-Human Weight Translators Give a Tripawd Reality Check
Not Sure If You Have an Overweight Tripawd? Here's How to Tell.