Summer is here and Team Tripawds is making the most of it. We are going on hiatus in July, but the Best of Tripawds Nutrition Tips won't leave you hanging. Here are answers to the most popular questions about Tripawd dog and cat diet and fitness.
Best Tripawds Nutrition Tips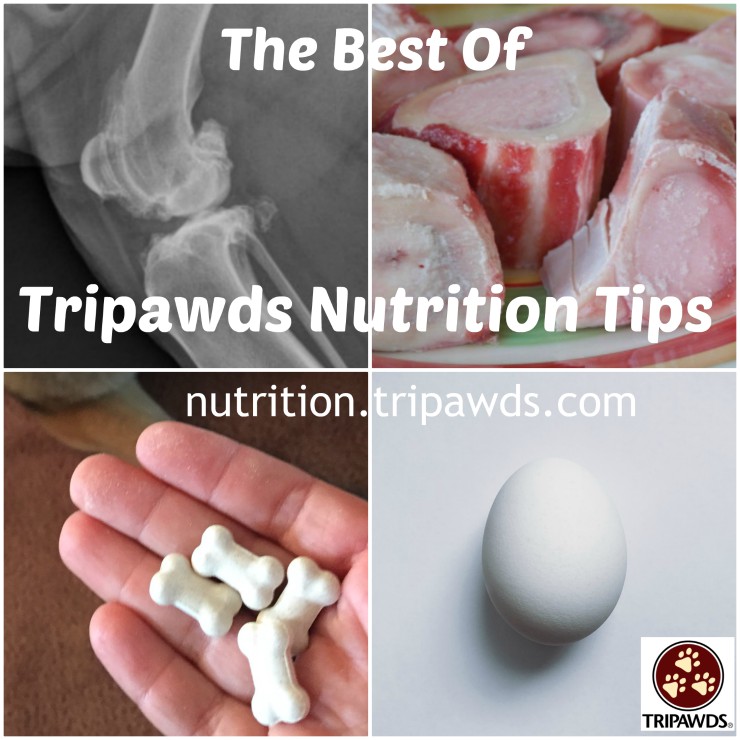 We do our best to cover important diet and fitness tips for Tripawd dogs and cats. Through the years we've found members commonly ask questions about these topics.
APPETITE: Post Amputation Eating Tips for Tripawd Dogs and Cats
The Easy Way to Syringe Feed Tripawd Cats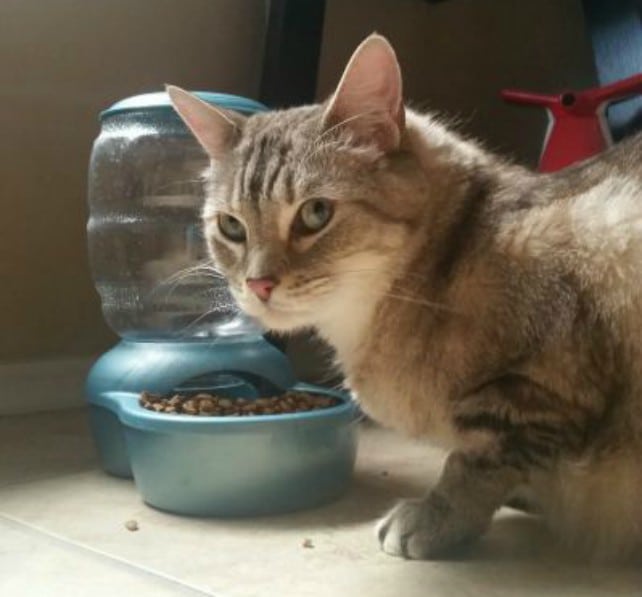 Many new amputee cats and dogs will have a weak appetite after surgery. If your Trikitty doesn't want to eat, don't panic. You can do a few things to boost appetite, from adding food toppers to making a liquid gruel diet to syringe feeding. Here are some tips to get started.
Fish and Meatballs Recipes for Cats and Dogs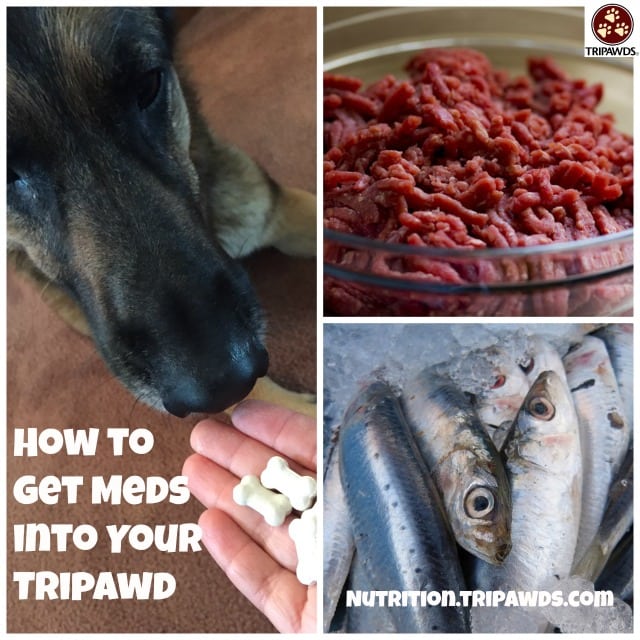 You don't need to be a master chef. These simple ingredients make it easy to get your Tripawd eating after surgery with our Fish and Meatballs Recipes for Cats and Dogs.
How to Hide Pet Medication (and Get Your Tripawd Eating)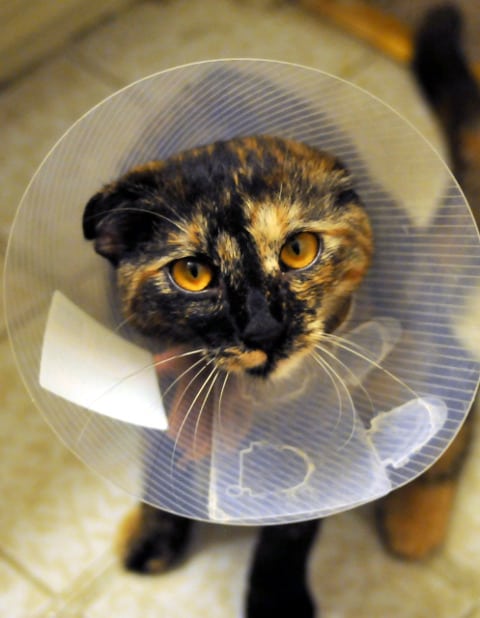 Keep Tripawds eating with these easy tips to hide pet medication during amputation recovery, chemotherapy and beyond.
Also see the history of Tripawds Nutrition Blog posts tagged with "Appetite."
Weight Loss: How to Help Tripawd Dogs and Cats Stay Slim
Tips to Help Your Tripawd Lose Weight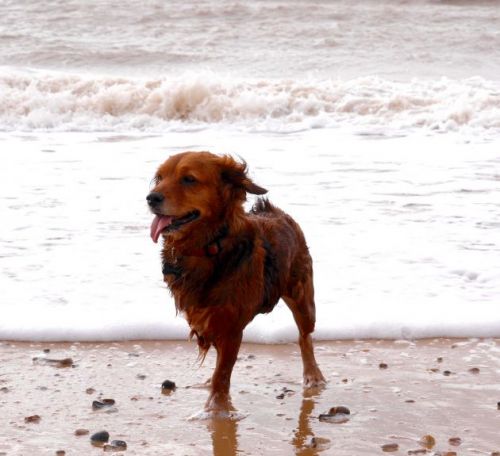 Did you know the best thing you can do for your Tripawd starts in the food bowl? That's right. The number one thing you can do for your three-legged hero is to help your Tripawd lose weight.
Not Sure If You Have an Overweight Tripawd? Here's How to Tell.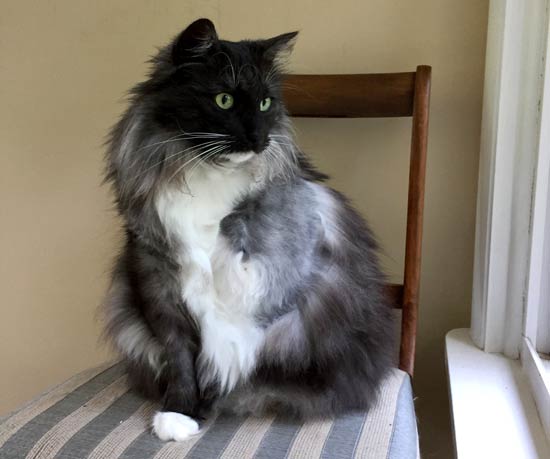 Don't let your overweight Tripawd suffer from too many pounds. Here's how to tell if your Tripawd dog or cat needs to lose weight, and what to do about it.
Also see all Tripawds Nutrition blog posts tagged with "Weight Loss."
JOINT SUPPORT: Helpful supplements for Tripawd joint health.
Ease Osteoarthritis Pain with Hyaluronic Acid Pet Supplements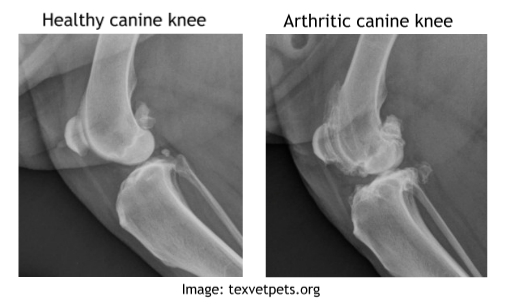 If your Tripawd cat or dog has osteoarthritis, ask your vet about hyaluronic pet supplements and injections to help ease inflammation and restore joint health.
Research-Backed Herbs for Joint Support in Pets? Yes, with VetriFlex!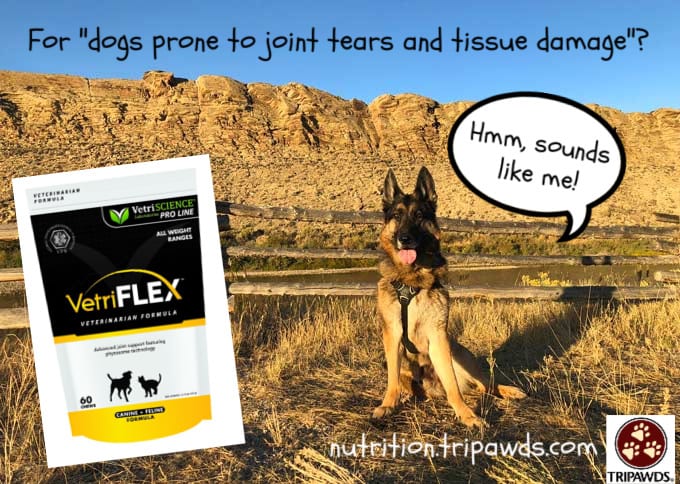 If you're looking for nutritional herbs for joint support in pets backed by evidence, you and your vet might like VetriFlex for dogs and cats.
Shop Tripawds Nutrition Store for Best Pet Health, Diet, Supplement Products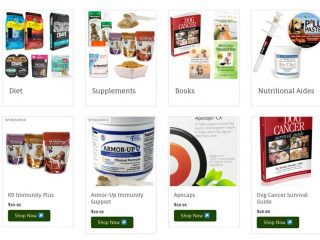 The Tripawds Nutrition Store brings the best of everyone's collective knowledge into a one-stop shop for Tripawds Nutrition and Diet Support!
See all Tripawds Nutrition blog posts tagged with "joint support" for pets.
PET CANCER DIET TIPS: Members' recipes and strategies to fight pet cancer.
Three Dog Cancer Diet Tips from Vets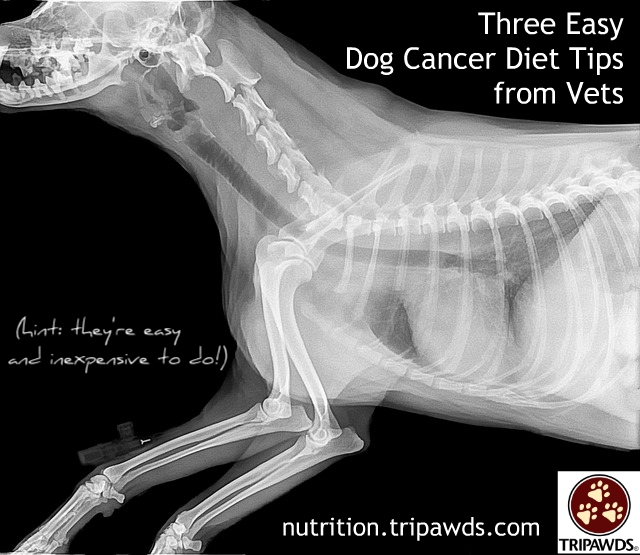 Did your dog just get diagnosed with cancer? If so, don't change their food just yet, there's lots to think about. These three dog cancer diet tips from vets are a good place to begin.
Medicinal Mushroom Pet Supplements Quick Start Guide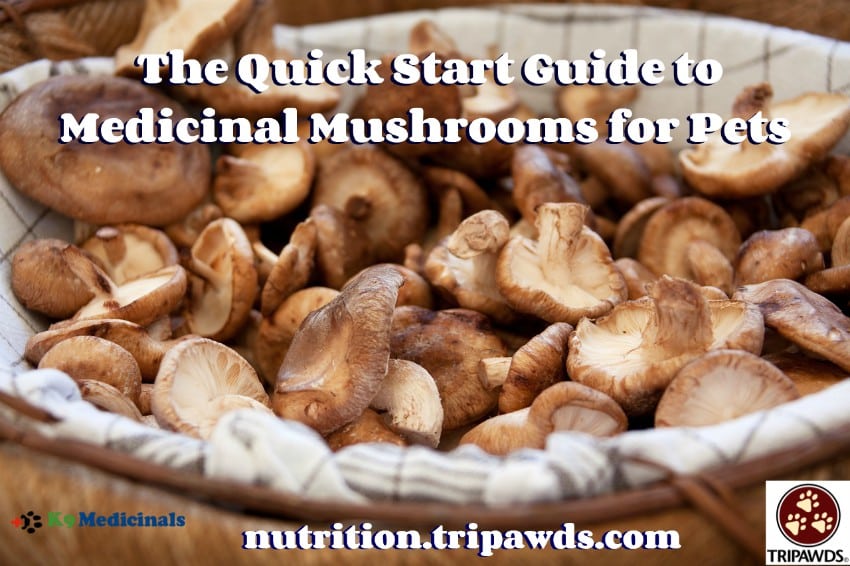 If your dog or cat is fighting a serious illness like cancer and you're researching medicinal mushroom pet health supplements, here's our quick start guide to medicinal mushroom pet supplements.
The Risk of Raw Food for Dogs and Cats with Cancer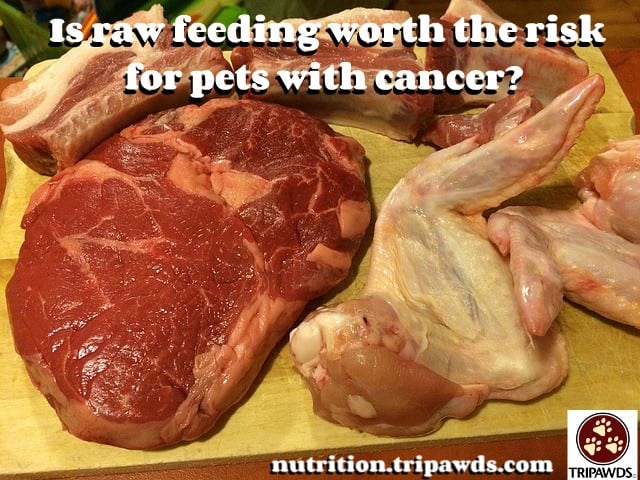 Many Tripawds members feed a raw meat diet to their cancer fighting dog or cat. Most pets do well on this unconventional menu but many veterinarians and the American Veterinary Medical Association discourage raw feeding. Here's why.
Got More Tripawds Nutrition Questions?
IF your question isn't answered in these posts, please start a topic in the Tripawds Eating Healthy Discussion Forum. You'll get fast input from our knowledgable community members.
Together, we can all make better Tripawds nutrition decisions for our three-legged heroes! See you in August with all new diet and supplement tips.