So you've tried every trick to pill your dog and nothing works? If so, don't give up. This tip from longtime Tripawds member @krun15 might be exactly what your pup is waiting for.
One Tasty Trick to Pill Your Dog
Karen knows all about giving pills to finicky dogs. As mom to several dogs including Tani, Obie, TriPug Maggie, and now TriPuggleMutt Elly, she has nursed dogs through many ruff illnesses that required lots of medications, including mast cell cancer.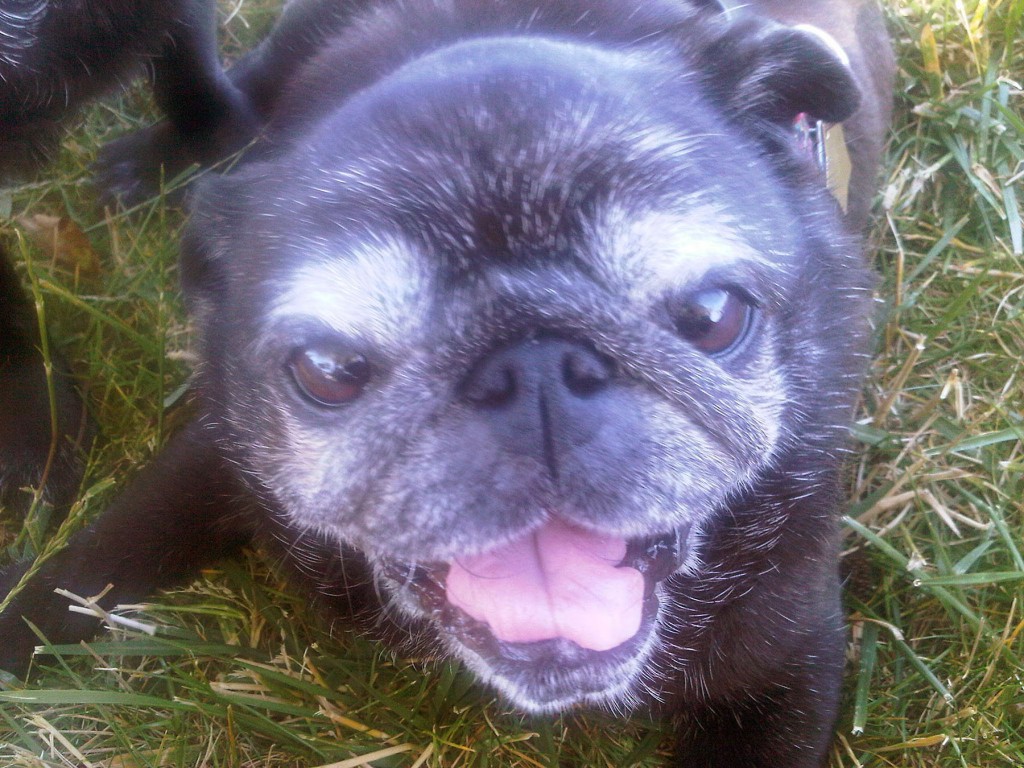 Here's a fantastic trick to pill a dog that Karen shared in this Tripawds Forum Topic, "My Dog is a New Tripod-Worried." She elaborated on her helpful tips by making this great video: "Giving Pills to Pugs and Mutts."
Here's a summary of Karen's pawesome tricks to pill your dog (which may work just as well with a cat):
Tip #1: Don't touch the medication with your fingers!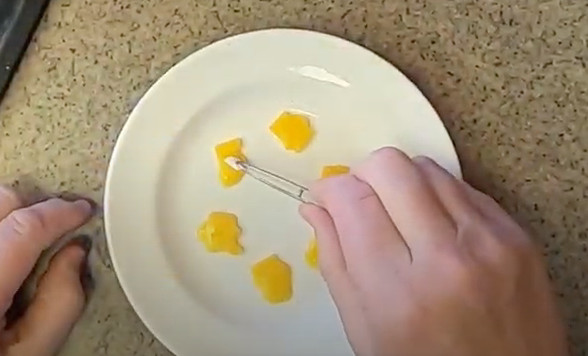 I use tweezers since I don't want the taste to transfer to the outside of the treat.
Tip #2: Melted cheese works best.
I have found melted cheese a good way to get pills down. I put several small pieces of cheddar cheese (just enough to cover the pill) on a plate and microwave for a few seconds- just long enough for the cheese to get melty.
#Tip #3: Keep the cheese bits small.
Then I wrap the pill in one piece of cheese and keep it as small as possible so the dogs will more likely swallow without chewing.
Melting the cheese makes the pill balls a little oily and help them slide down.
Tip #4: Prime the pump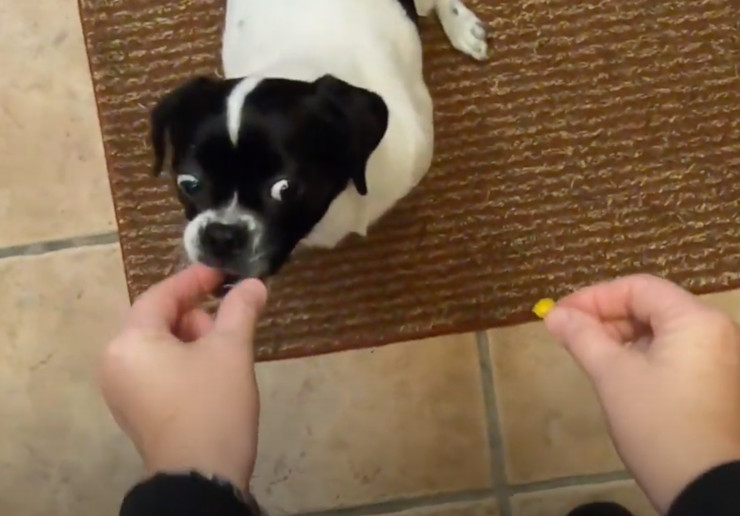 I get the pup going with a 'blank' cheese ball or two- I find when they see I have several treats to give them they swallow pretty easily.
Tip #5: Make pill time twice as nice!
Also, with two dogs I find that if I give them cheese balls side by side they also tend to swallow pretty quickly. (Karen adds in the video, "Just be sure to give the pill to the right dog!").
For more great tips to give pills to dogs and cats, check out:
Learning how to give pills to a cat can be tough when they're just out of surgery. Tripawds members can help with these pill tips and videos for cat amputees.
Simple ingredients make it easy to get your Tripawd eating with these Fish and Meatballs Recipes for Cats and Dogs.
Keep Tripawds eating with these easy tips to hide pet medication during amputation recovery, chemotherapy and beyond.