It's not easy to give pills to a cat after surgery, especially if you've never had to care for a new amputee. Thankfully, our wonderful Trikitty community is ready to help!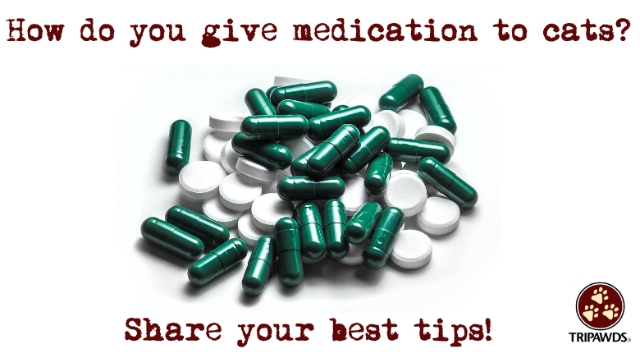 How to Give Pills to a Cat
Bluemoon asked in the Three Legged Cats discussion forum how to give pills to cats, so we've included the answer and other helpful tips for anyone wondering how to give medication to cats.
I'm stuck here wondering how in the world am I going to pill her when I've never given a cat a pill in my life!
Of course Bluemoon is nervous! Cats can be so much trickier to pill than most dogs. That's why we are so grateful when members chime in to help. paws120 gave great medication tips to Bluemoon, and recently chimed in with Gabapentin tips for Olive.
If you can shoot liquid from a syringe into her mouth, the "pill gun" (over sized syringe with a rubber end that holds a pill) is probably going to be your way to go. I found an ok video, actually pretty good in a perfect world with a perfect cat,
More Helpful Tips for Giving Pills to Cats
Relax. You can do it! Just be sure to always follow up with water or food afterwards. Here are some extra tricks that can help calm your worries, courtesy of our Cool Tips for Tripawd Cats content queen, Purrkins' mom, Holly.
What to do about tablets and capsules
Traditional tablets can be pilled, they can be crushed in a pill crusher or mortar and pestle, mixed with a little liquid to be syringed back up the syringe and then syringed to your cat. Some tablets are are slow-release or are in a protective coating to survive stomach acid and become active in the intestine.
Crushing or grinding such tablets decreases their effectiveness and should be avoided. Ask your vet first.
Capsules can be pilled, or they can be opened and poured out in a bowl and mixed with a little liquid to be syringed back up the syringe and then syringed to your cat.
Another trick to try if the medicine is not bitter is to crush it or open a capsule and put it in some Turkey and Gravy baby food. Ham & Gravy, Chicken & Gravy baby foods work great. Our cats love the turkey and gravy baby food. I give them their supplements in baby food. They lick it right up. But remember baby food is high calories. That can be good after surgery. It also can lead to weight gain quickly if you continue. A small jar is 90 calories.
Try Pill Pockets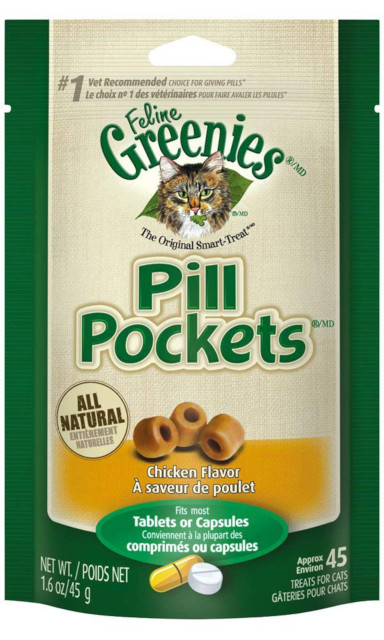 Pill Pockets are great if your cat will eat them. Our cats are wise they only get tricked a couple times;) Then the pill pocket is eaten and the pill is still sitting there. In our experience with our cats they are great short term. After surgery you do not want to rely solely on a pill pocket and your cat eating it. Use them but have a back up plan just in case.
Many medications are bitter or unpleasant tasting (including Tramadol). This medicine can make your cat froth at the mouth. It is unpleasant for the cat and for you to watch them run away upset and frothing.
How to mask bitter medicine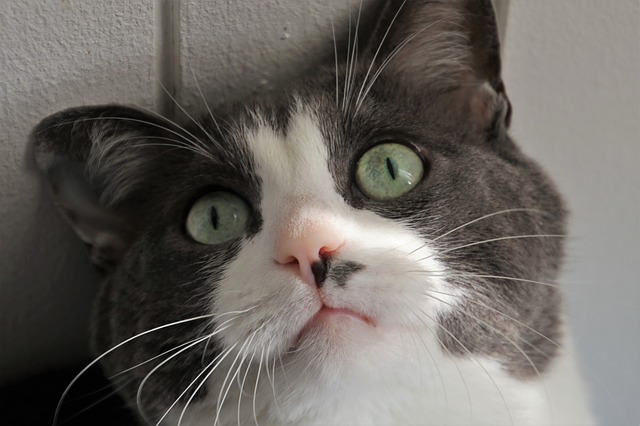 First ask the vet if this is ok with the type of medication. I always test a pinhead size taste of medicine to see if it is bitter or awful and what I need to do to make it less awful.
For bitter, gross tasting medicine we use tuna juice or sardine water this masks the bitter taste. Liquid could be tuna juice or sardine water (juices out of the cans).
Remember, medications can be compounded. Liquid flavored, abs, treats , melts etc. made into a form that your kitty will not mind taking. Ask the vet prior to surgery, it can help the entire process go smoother.
Liquid medications are also often much easier to administer to cats, so consider asking your vet for those, or make a slurry. Here are more tips to give liquid medication to cats:
How To Give Oral Suspension To Your Cat or Dog
Giving Your Cat Liquid Medication: Preparation
Giving Your Cat Liquid Medication: 1-person Procedure
Giving Your Cat Liquid Medication: 2-person Procedure
Want more great tips for the Tripawd cat life? Download Tripawds cat amputation handbook Cool Tips for Tripawd Cats. Get the knowledge you need to help your Trikitty enjoy an easier recovery!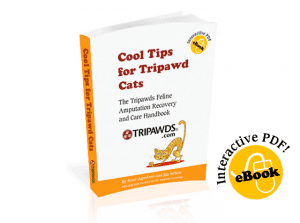 More Tips for Giving Cats Medication
How to Pill a Dog or Cat
Pill Taking Treats, Strategies and Secret Recipes
How to Give Medications to Your Cat