September is Animal Pain Awareness Month and there's no better time to focus on joint care for Tripawd cats and dogs. Luckily, this is getting easier all the time thanks to an evidence-based joint health pet supplement that even the most skeptical vets agree has solid evidence backing it up: green-lipped mussels.
Joint Support for Tripawd Cats and Dogs Straight from the Sea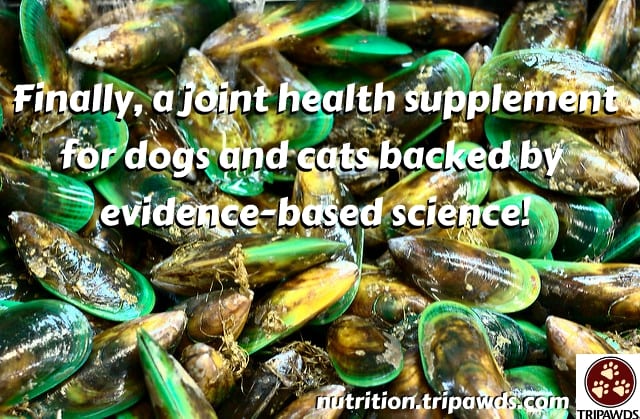 From head to tail, the compromised gait of a three-legged dog or cat means every part of the body is picking up the slack for their missing limb. Over time this can lead to advanced osteoarthritis no matter their fitness level, weight or age. Being a Tripawd takes a toll but there are many things we can do about it, like incorporating a supplement that comes from right from the sea: green-lipped mussels.
Known by the scientific name of Perna canaliculus, green-lipped mussels (GLMs) are found in the cold waters off the coast of New Zealand. For more than a decade, scientists have been researching the anti-inflammatory effects of this shellfish, which contain a substance that inhibits inflammation that causes osteoarthritis pain.
Many veterinarians give approval to green-lipped mussel joint support for pets, because of the number of GLM studies published in peer-reviewed journals such as:
It is possible that the nutrients present in whole freeze-dried GLM powder may act synergistically to reduce inflammation and pain, to limit further cartilage degeneration and, potentially, to support the regeneration of damaged joint cartilage and synovial fluid.
For dogs that can not use NSAIDs or corticosteroids and for patients who need analgesic support over extended periods of time, oral GLM may be an acceptable alternative for treating chronic arthritis pain, although it does not alleviate pain as well as carprofen.
According to pain management expert Dr. Mike Petty, author of "Dr. Petty's Pain Relief for Dogs," green-lipped mussels can offer excellent joint support and pain relief. "I rate the evidence for green-lipped mussles as strong," he writes.
The internet is full of green-lipped mussel joint support for cats and dogs, so it's important to find a reputable manufacturer if you want to make sure your money is well-spent and your pet enjoys the benefits. The most well-reviewed products we currently know about include:
Antinol®, by Merial (available by prescription)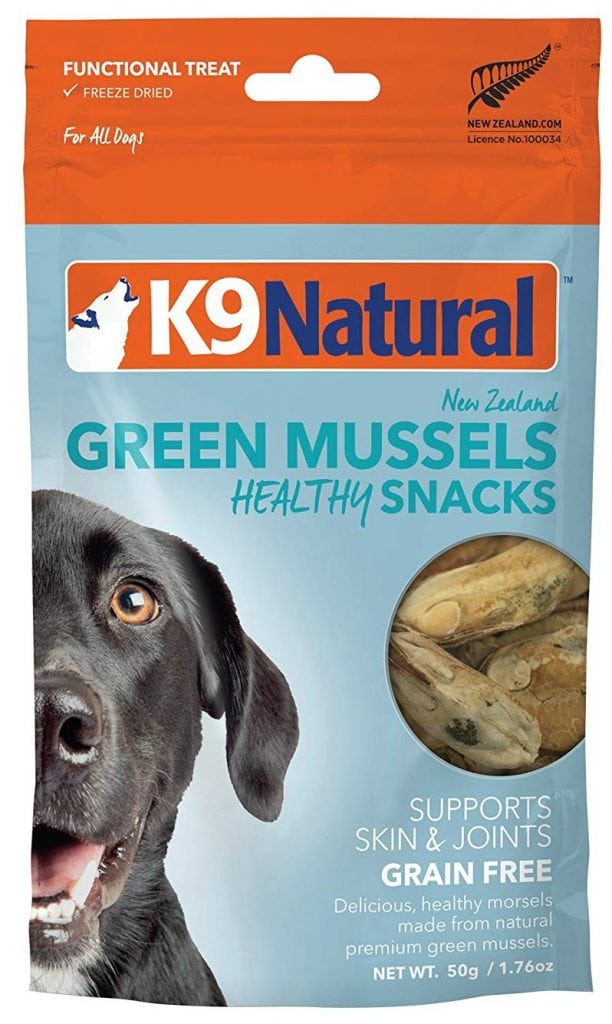 Recommended Reading
Veterinary Practice News: The Value of the Green-Lipped Mussel
PetMD: Green Lipped Mussels for Dogs: How They Can Help
Have you tried green-lipped mussels for your Tripawd's joint health? If so, we want to hear about it! Comment below and let us know if you think it made a difference.