Each month, a lucky Tripawd receives a Kaiserin Pet Cancer Care Package. Inside are our some helpful pet cancer care supplements and treats we love. Let's take a look at them today.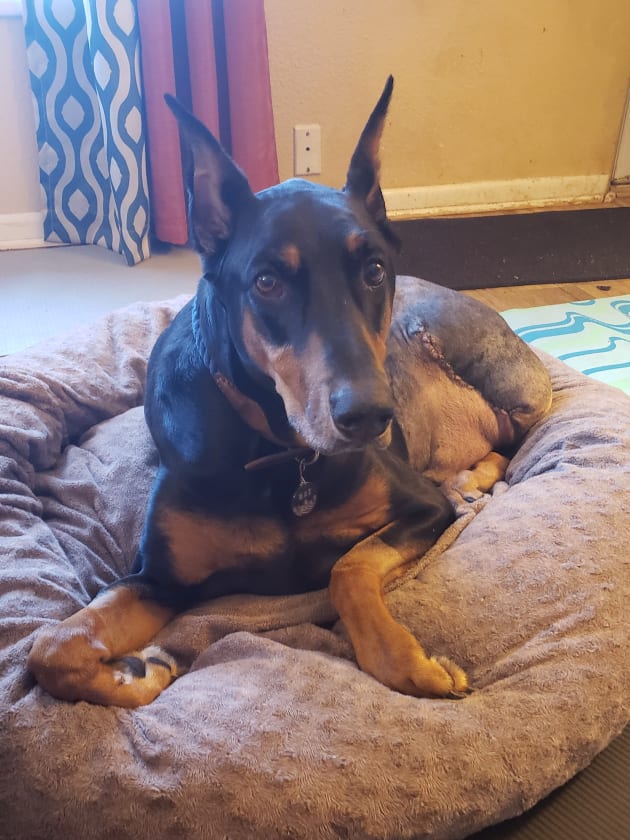 Tasty, helpful pet cancer care supplements and treats for cancer fighting Tripawds
Thanks to generous Tripawds Foundation donors, each month two Tripawds, receive a Kaiserin Pet Cancer Care Package. This program is thanks to Kaiserin the Painting Tripawd, and now, her brother Shultz. Through sales of their beautiful paintings in their Etsy Shop, Art4TripawdKaiserin, $20 of each artwork sale goes into this Tripawds Foundation program.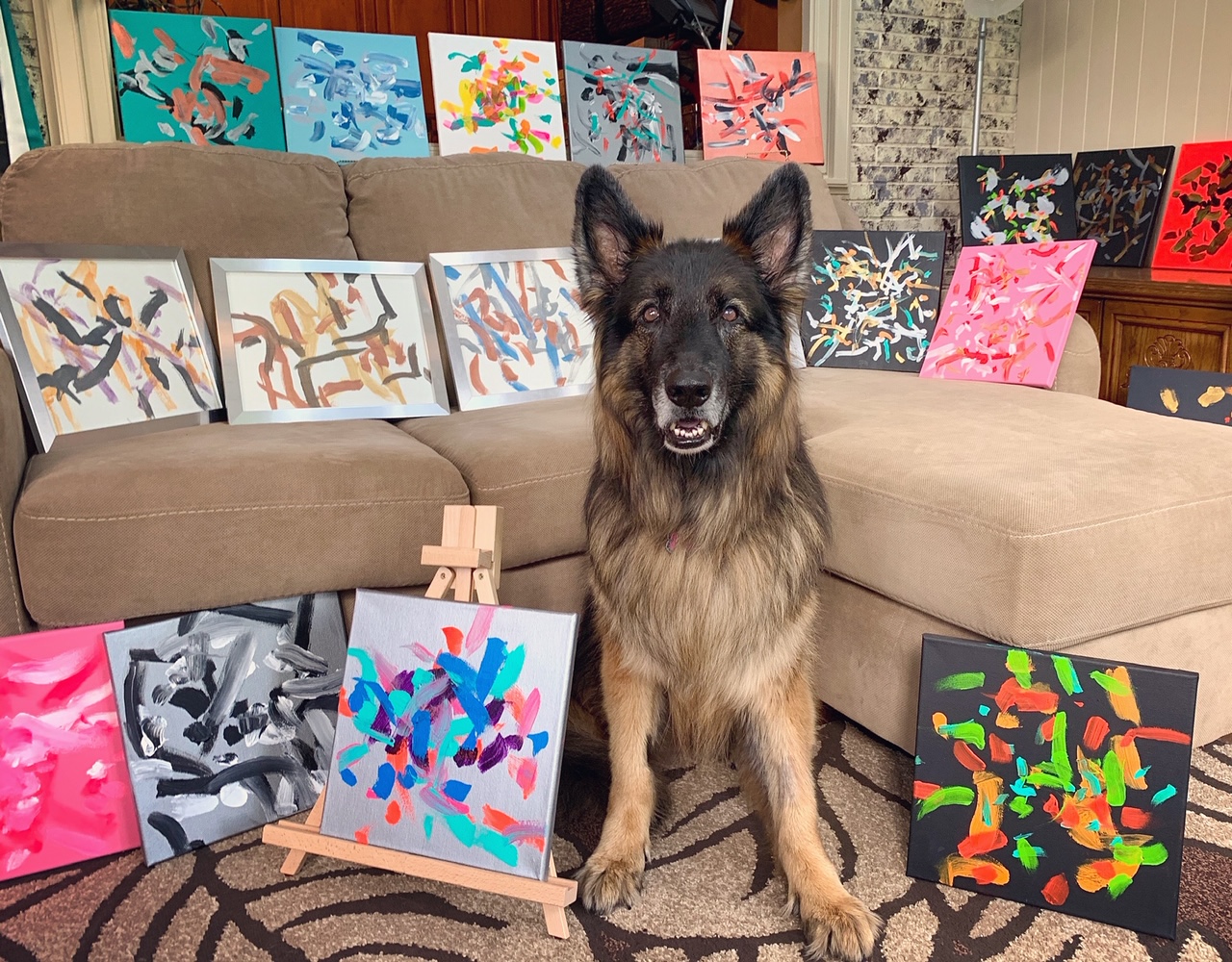 Included in the Kaiserin Pet Cancer Care Package are items that we feel can make the cancer journey easier. Of course there's a Ruffwear Flagline Harness for a canine Tripawd hero, and the Trikitties receive things like a lovely heated cat bed! But that's not all. Each recipient gets some of our favorite pet cancer care supplements and treats that help bellies feel better, including: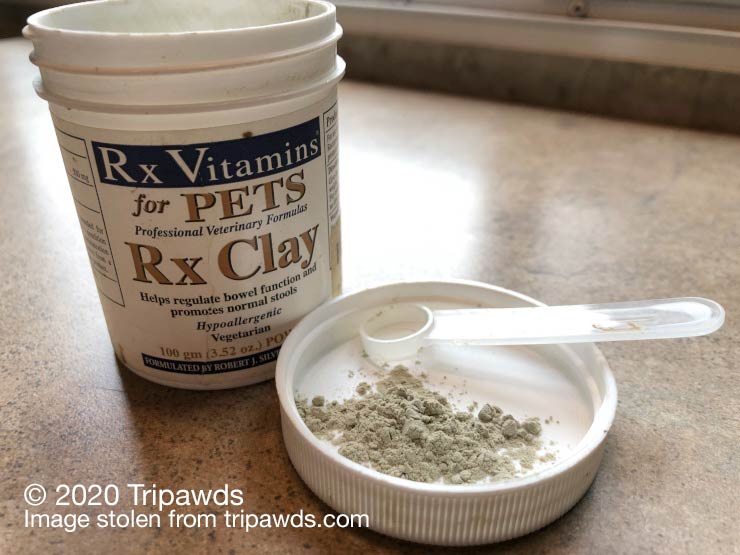 This is one of our favorite supplements for dogs and cats. It's especially helpful for animals going through chemotherapy treatment. Sometimes their GI system gets unhappy, and diarrhea happens. As we mention in our Runny Poo article, dose of edible clay can help stop the diarrhea, naturally. It's been used as digestive system aid for centuries. This naturally occurring substance works by:
Expelling parasites and removing toxins
Balancing and maintaining the body's pH, water balance, osmotic pressure and intestinal flora.
Providing more than 60 naturally balanced macro, micro and trace mineral elements in a highly bio-available form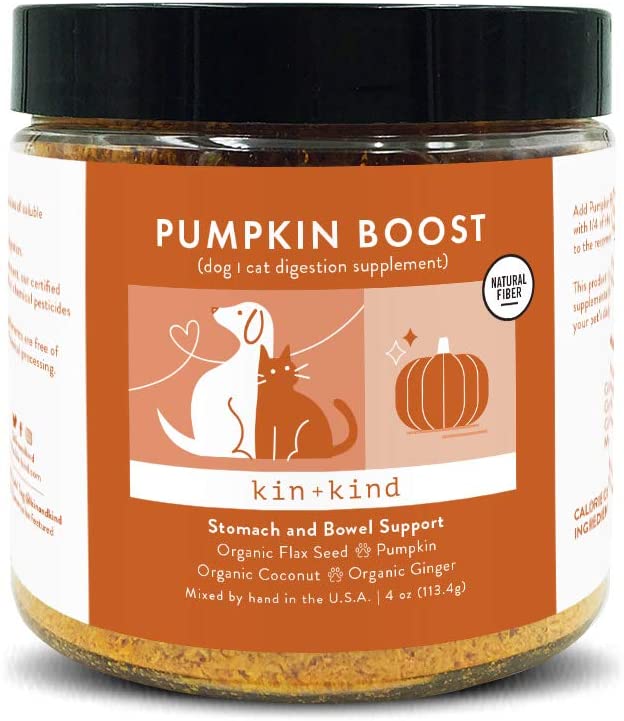 Here's another helpful pet cancer supplement and treat. Pumpkin is one of the best overall foods for pets because it safely adds fiber to their diet, and tastes good too.
Pumpkin has tons nearly three grams of healthy fiber per one cup serving. This helps with maintaining firm, bouncy poop.
Pumpkin is dual-purpose magic; it's great for those times when your dog or cat is constipated, like right after amputation surgery. Or, when your pet has runny poop!
Pumpkin is nature's weight loss trick: adding just a tablespoon into your dog or cat's food helps them to feel fuller, faster.
Pumpkin is packed with Vitamin C, which has antioxidants and immune system boosters.
Just add a tablespoon to your dog or cat's meal. But please don't feed your pet pumpkin pie. Try the kin+kind Organic Pumpkin Fiber Supplement instead!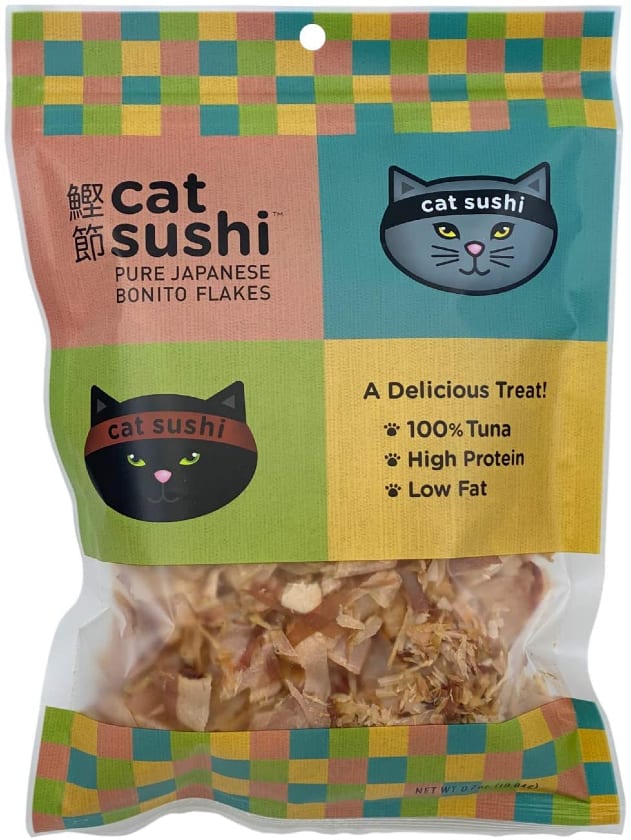 When a cat won't eat because they feel bad, freeze-dried bonito flakes can help. Made from a bonito fish (a relative of the tuna), this yummy ocean food drives cats wild. Although cats with diabetes and those who need to lose weight shouldn't eat bonito flakes because they are a high protein, low carb food, for other cats, bonito flakes a very motivating cat treat. Just make sure you get them from a pet supply store, not a human market because packaged bonito flakes for humans may have other ingredients that cats should not eat.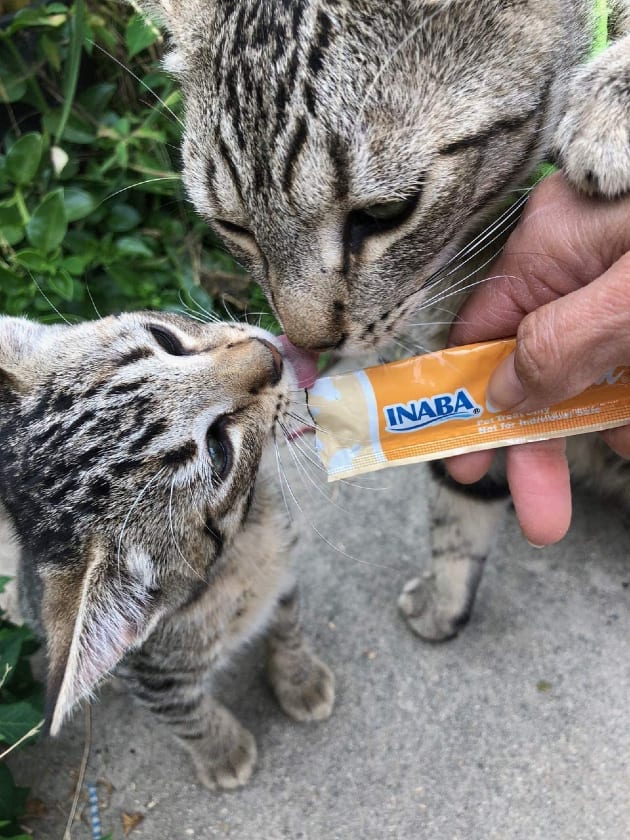 Here's a nifty cat treat we learned about from Purrkins' mom, Holly. These little tubes of tasty tuna or chicken goodness can make life so much easier when a cat won't take pills or just doesn't feel like eating. They're high in moisture, don't have grains, preservatives, artificial flavors or colors. Churu Lickable Creamy Puree can be fed to a cat numerous ways:
Simply tear open a tube and give it a little squeeze to feed these treats by hand.

You can also pour them into a bowl or use as a tasty topper on wet or dry food

These irresistable cat snacks are ideal for taking together with medications
What are YOUR favorite pet cancer supplements and treats?

Let us know about treats and supplements you think we should include in the Kaiserin Pet Cancer Care Package. Comment below or send us an email!