Thinking of giving your cat the same CBD product you give your dog? You might not want to do it until more research is available. A recent study shows that CBD affects dogs and cats differently.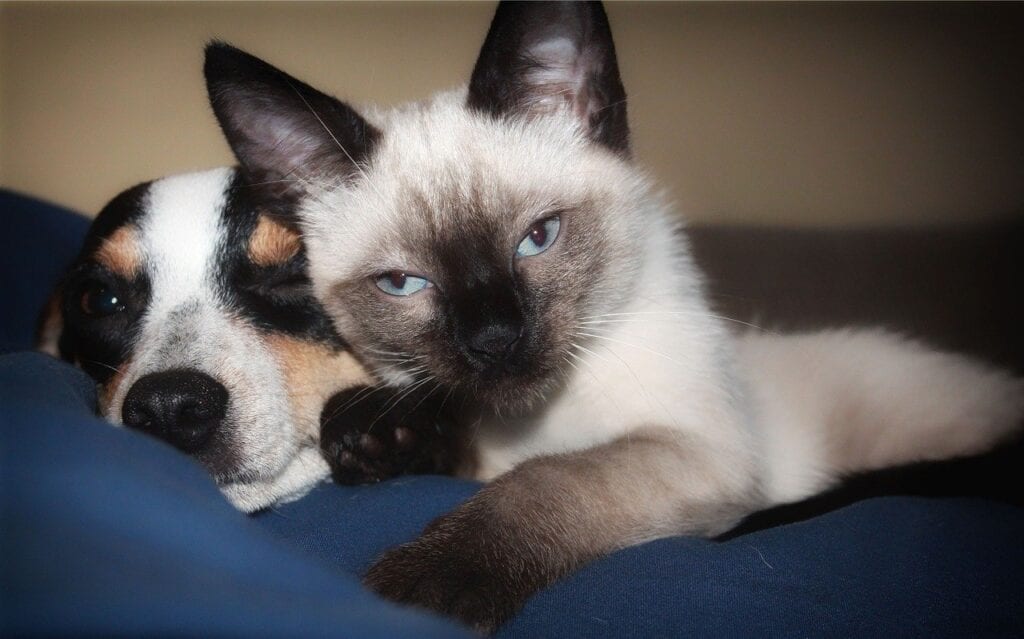 Sharing food, treats, and supplements between pet species is tempting, but you could be wasting your money. Worst case, you might cause nutritional harm. For example, dogs who eat too much cat food are at risk of pancreatitis, and cats who eat too much dog food won't get enough taurine, an essential amino acid supplement in cat food.
A Look at How CBD Affects Dogs and Cats
Scientists already know a lot about how food affects cats and dogs differently. But when it comes to CBD products, very little is known about dogs and cats bodies absorb and tolerate CBD. There just isn't enough long term safety data that shows what dosages are safe, and what dosages aren't. The founder of ElleVet Sciences, Christian Kjaer, is on a mission to find out.
ElleVet Sciences manufactures CBD+CBDA products for dogs, along with one CBD+CBDA oil for cats. Researchers at the company worked with scientists at Cornell, Colorado and Florida State Universities' veterinary teaching hospitals to find out how ElleVet's products affect dogs and cats blood chemistries. They also studied how CBD affects dogs and cats' behaviors.

The results of the study were published in the journal Animals, called "Single-Dose Pharmacokinetics and Preliminary Safety Assessment with Use of CBD-Rich Hemp Nutraceutical in Healthy Dogs and Cats." Here's what the study looked like:
Time: 12 weeks
Subjects: Eight dogs with a mean age of 3.2 years and Eight domestic shorthair cats with a mean age of 4.5 years
Product: ElleVet Mobility Chews for dogs, and ElleVet Feline Fish Oil for cats
Dosage:  Each group received CBD amounts of 2 mg per kilogram of body weight, twice daily for 84 days.
The Conclusion:
Hemp-based CBD appears to be relatively safe in healthy populations of dogs and cats, and dogs appear to absorb CBD better than cats. "The lack of serum chemistry alterations in both species is comforting as it relates to preliminary toxicity findings; however, use of CBD-rich hemp products requires monitoring of liver enzyme values. Continued clinical follow up is essential in those patients undergoing long-term use with naturally occurring disease who may be on other treatments for their ailments."
Cats commonly displayed excessive licking and head shaking with administration of the oil.
"Based on these and other recent data, CBD-rich hemp nutraceuticals appear to be safe in healthy adult dogs, while more work in cats is needed to fully understand utility and absorption," the researchers state.
Recommended Reading
CBD for Pets: What We Know and Don't Know About Cannabinoids (yet!) An interview with ElleVet Sciences Director of Education, Stephen Cital.