Muscle mass decline in Tripawds is common, but you can do something about it. A new egg yolk powder for dogs and cats can actually rebuild muscle and boost mobility.
We first heard about MYOS Canine Muscle Formula from the dynamic duo vet team, Drs. Sherman and Debra Canapp. During our Tripawds Guide to Prosthetics Webinar, they discuss why it's one of the best supplements for Tripawd dogs and cats.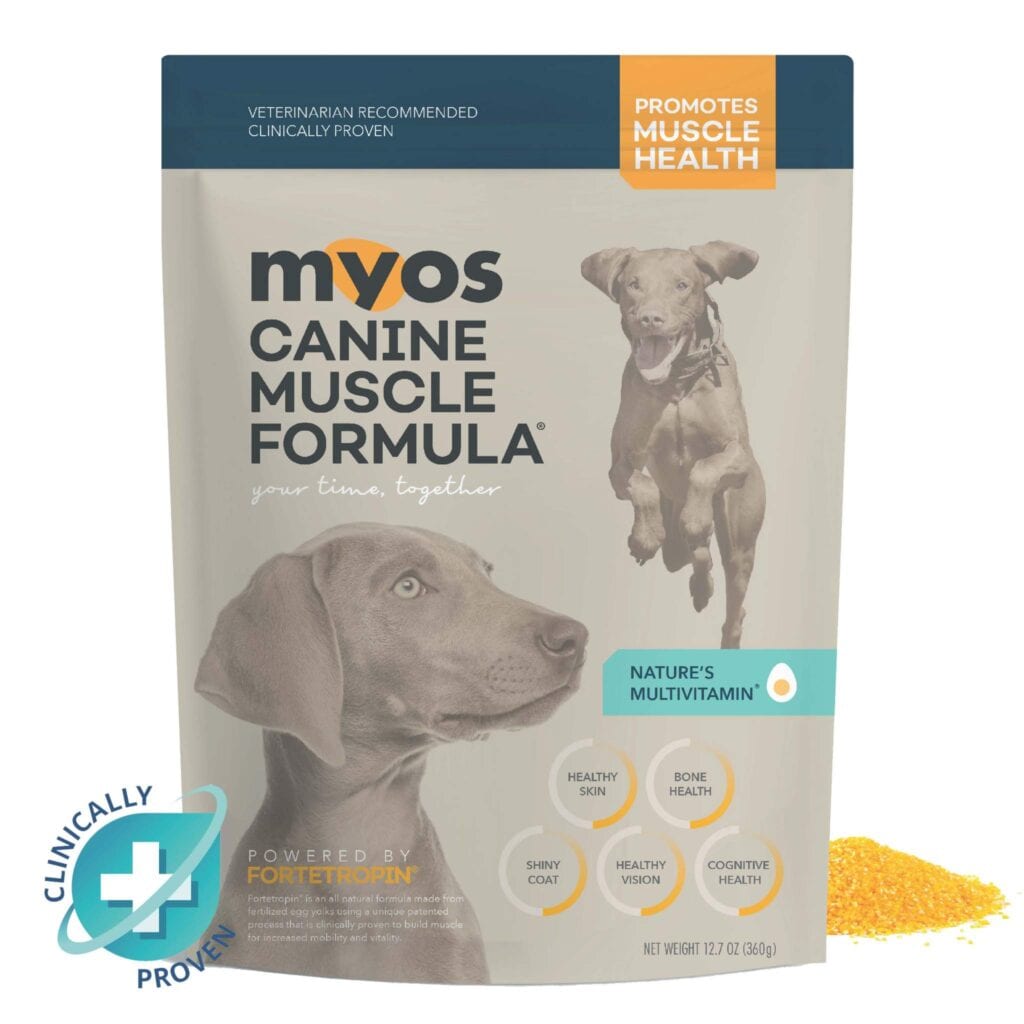 Why vets love this muscle strengthening formula
"I think one of the most important supplements you can use is one called MYOS. And I'll explain why. When you perform an amputation especially if we are trying to keep a prosthesis on, we will start to see muscle atrophy. We need to do anything in our power to try to maintain muscle mass and function of that stump or that limb. Also we may not be as active as a dog because of the fact that we are 3-legged or we have a prosthesis and we may start to atrophy other locations.

For these dogs, even prior to the procedure, I go ahead and I start these patients on MYOS, which is a canine muscle formulation. They do have this for humans as well. It's called Yolked. And there is a ton of research and this is just an example of some of the papers. You can go to our Google Scholar or PubMed and find these. But one, at Kansas State University, really was impressive. This was on the canine after knee surgeries and they were able to maintain and increased their muscle mass compared to a placebo-controlled patient group. So definitely something, MYOS is one that we recommend."
MYOS Canine Muscle Formula contains Fortetropin®, a proprietary egg yolk powder supplement:
Speeds up recovery
Builds muscle mass
Improves mobility
Fortetropin® is a fertilized, chicken egg yolk powder that is produced using a patented, low- temperature manufacturing process. This is the basis of the MYOS supplement. Veterinarians like this product because MYOS has solid science behind it.
The Science Behind MYOS Egg Yolk Powder for Dogs and Cats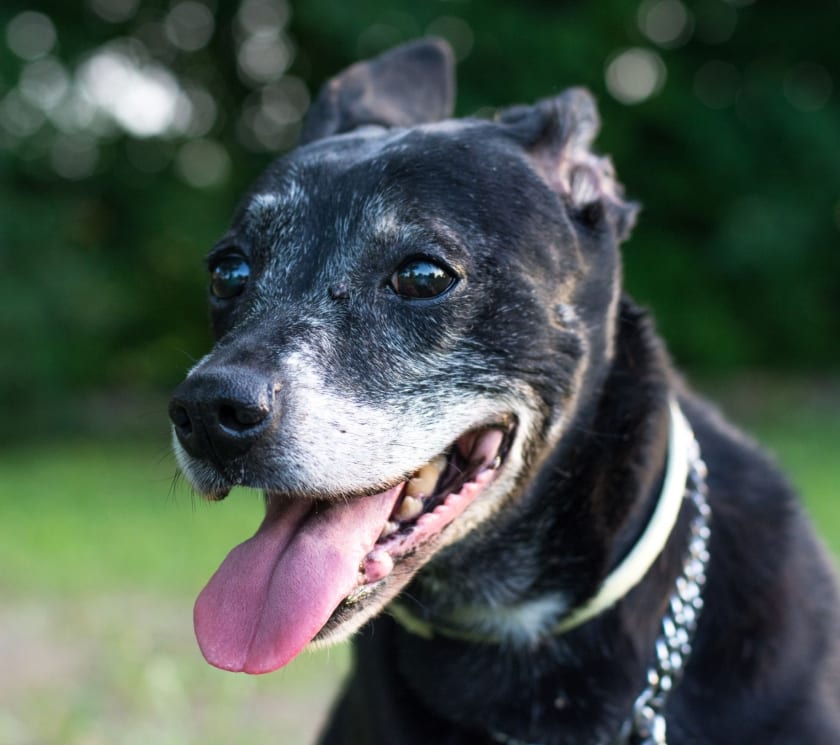 Research at Kansas State University shows that Fortetropin® helps minimize muscle loss while improving recovery. One randomized, double blind, placebo-controlled clinical study study looked at one hundred client-owned dogs after their TPLO surgeries. One group got MYOS, the other got a "macronutrient-matched" placebo for 12 weeks.
After eight weeks, dogs who got the MYOS supplement did not experience statistically significant losses in quadriceps muscle tissue–a common problem with TPLO recovery.
The dog who received the placebo did undergo significant musle loss on their quadriceps of both the unaffected and effected limb!
A more recent MYOS study at Kansas State examined how MYOS helps senior dogs. Again, half got the real deal and half got a "macronutrient-matched placebo". Pet parents filled out a canine osteoarthritis pain scoring chart. Within six to 12 weeks they saw a notable muscle tone and mobility improvement. Principal Investigator, Kenneth R. Harkin, DVM, DACVIM (SAIM) said "There was a statistically significant improvement in dogs that received Fortetropin supplementation at the 6- and 12-week timepoints relative to baseline as measured by LOAD scores. We did not observe such an improvement in dogs that received the macronutrient-matched placebo."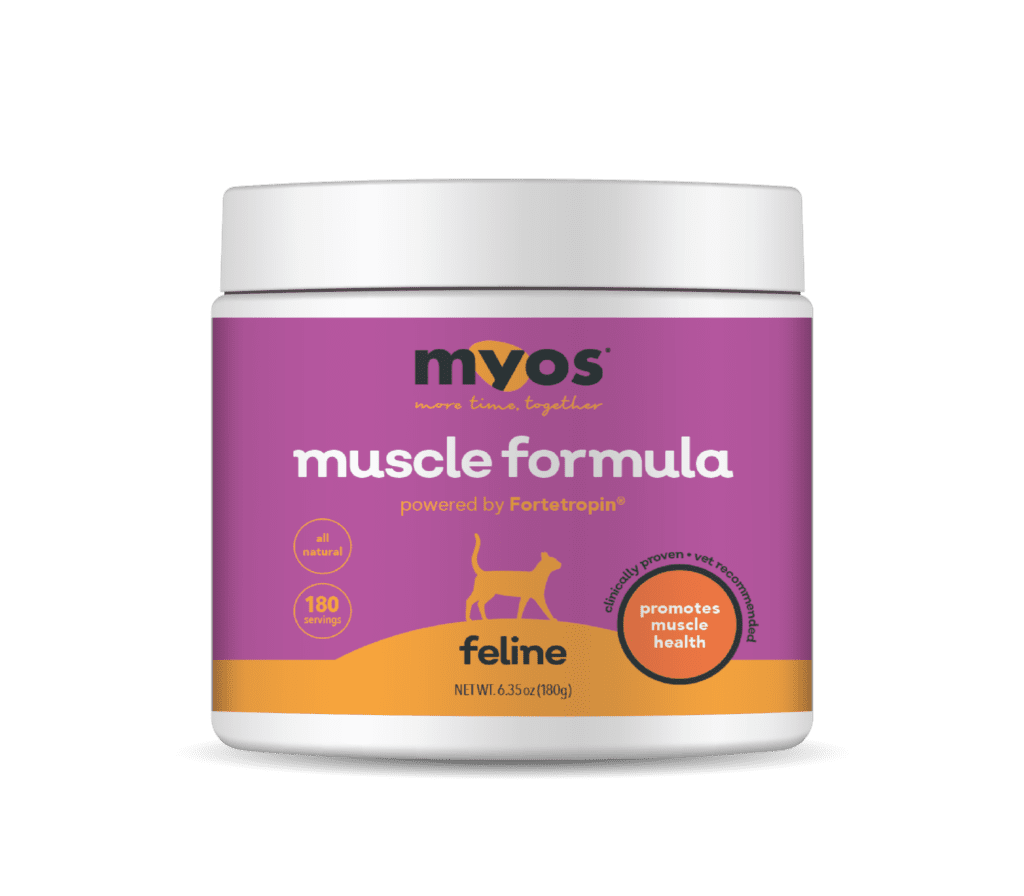 What Can MYOS Do for a Tripawd?
Dog or cat, this egg yolk powder for dogs and cats is a promising supplement for post-amputation strengthening and conditioning.
Up-regulates the muscle building pathway
Down-regulates the muscle destruction pathway
The end result is more lean muscle and improved mobility for your Tripawd hero!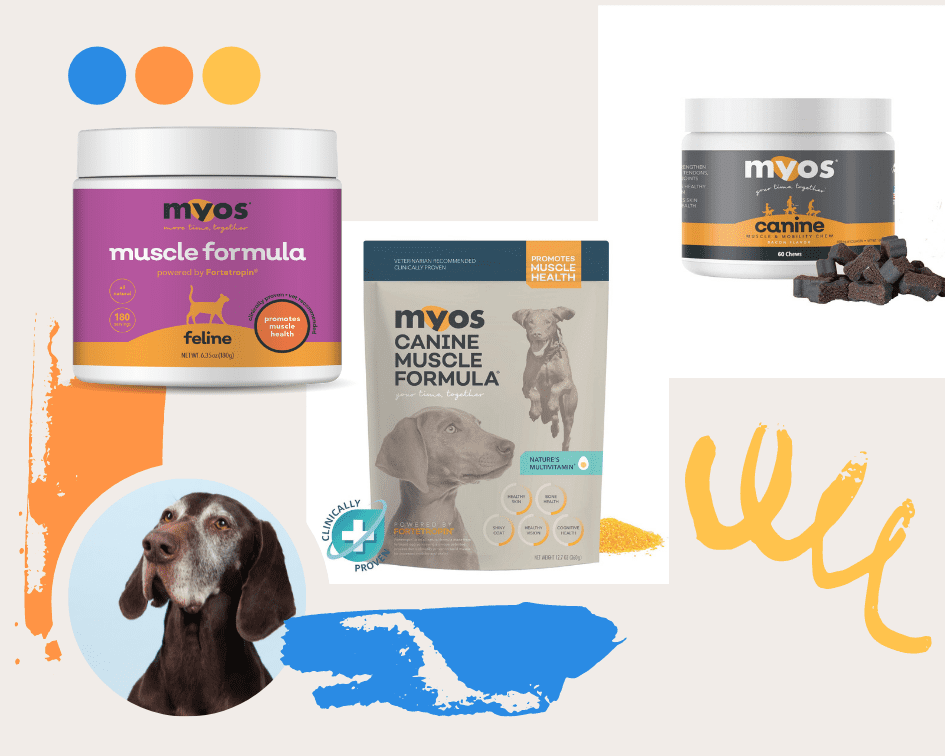 "We are delighted with the results obtained from this most recent study involving Fortetropin in geriatric dogs with reduced mobility. We believe that strengthening the quadriceps muscles in dogs with osteoarthritis can be a powerful approach. For this reason, we believe that Fortetropin supplementation may play a complementary role with NSAIDs in terms of managing canine osteoarthritis." — Principal investigator Dr. Harkin
Other things to love about MYOS:
Chickens who produce the eggs are fed a diet with no added hormones or antibiotics
MYOS Chews are packed with active ingredients including collagen and glucosamine
Suitable for dogs and cats of all breeds, sizes and ages
100% made in the USA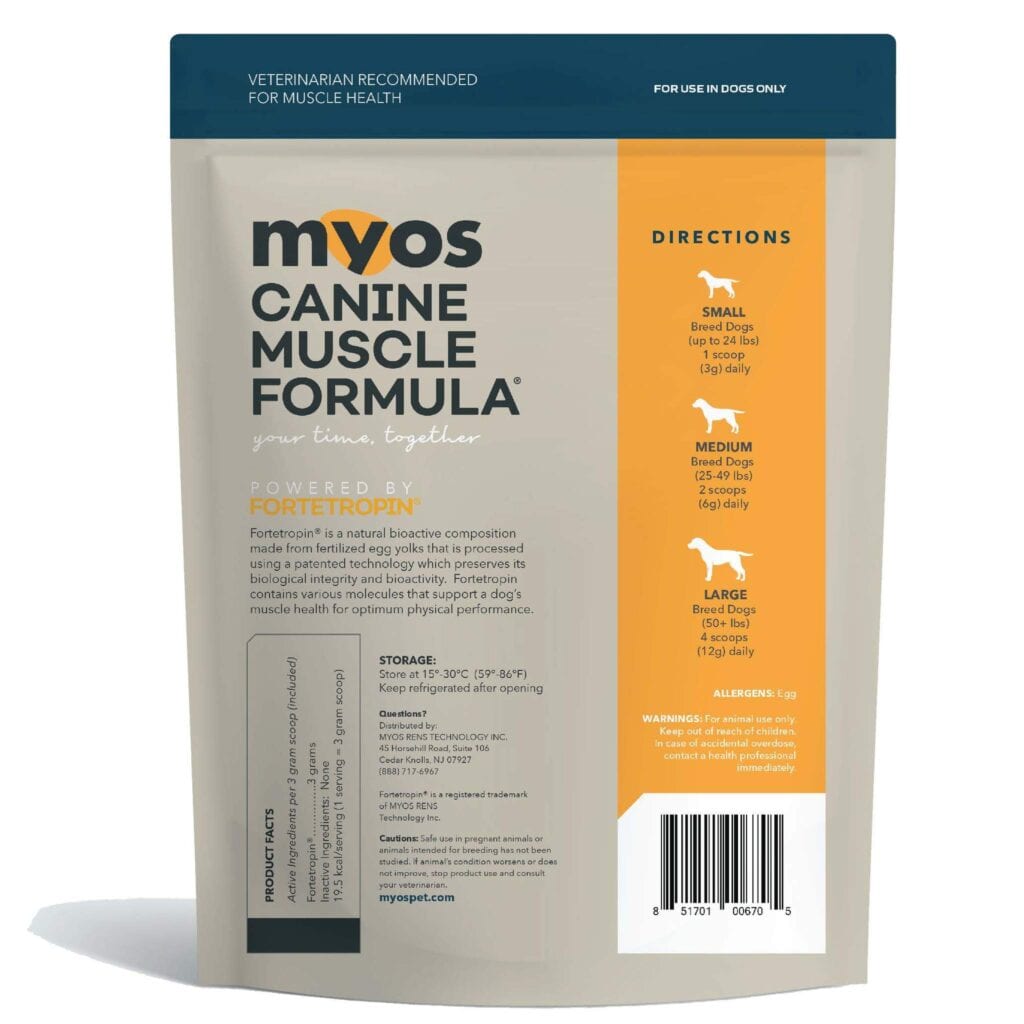 Learn more about MYOS and buy it on Amazon to help support the Tripawds Community!
Thinking of giving MYOS a try? Let us know what you think in the comments below!