Do you feel guilty about feeding kibble? Don't! In his new book, Dr. Marty Goldstein explains what to feed dogs and cats for good health. You just might breathe a sigh of relief. Here's what he suggests in this must-have guide to integrative pet health, The Spirit of Animal Healing.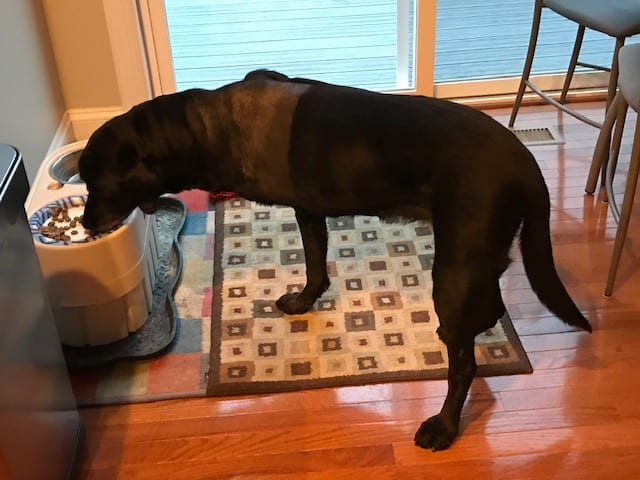 As we mentioned last month, Dr. Marty Goldstein's The Spirit of Animal Healing is a great introduction to integrative veterinary medicine. You'll learn the ins and outs of caring for your Tripawd in a style that blends the best of "holistic" and "conventional" medicine, also known as integrative care.
Holistic, Alternative, Integrative Vet Care: What's It All Mean?
Integrative medicine, whether for animals or people, blends conventional and "alternative" medicine. In the past, you probably heard it called "holistic" or "complementary" care. Today, most people now call this treatment style "integrative." In other words, it integrates, or blends, of the best of conventional medicine (which treats the symptoms of disease) and holistic (which looks to nature to treat the cause).
A true holistic doctor will approach the body from both sides and provide what is needed holistically for that patient. — Dr. Marty Goldstein, The Nature of Animal Healing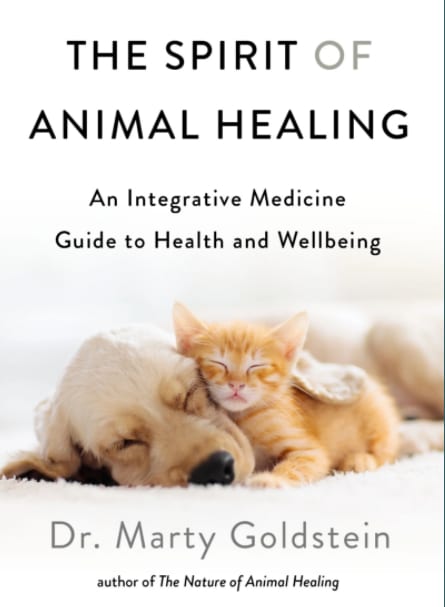 In the book, Dr. Marty addresses nutrition for dogs and cats. He discusses many different nutrition topics, like tackling the hot-button issues of what to feed dogs and cats for good health.
Aim for the Ideal
"Diet decisions are not a matter of right or wrong," he writes. "If you understand what is ideal, you can then create a feeding program that will help move your pet closer to the healthiest diet options." We like that Dr. Marty takes a realistic approach. He knows most of us can't home cook, feed raw, or spend gobs of cash on ultra expensive dog and cat food. Instead, he encourages us to feed as much "real food" as possible. "In general, the more real food your dogs and cats eat, the healthier they will be," he advises.
The book includes Dr. Marty's list  what to feed dogs and cats, and how those feeding choices affect a pet's health. Here's an abridged version of that list. Much more detail is included in the book.
What to feed dogs and cats for good health (and not good health!)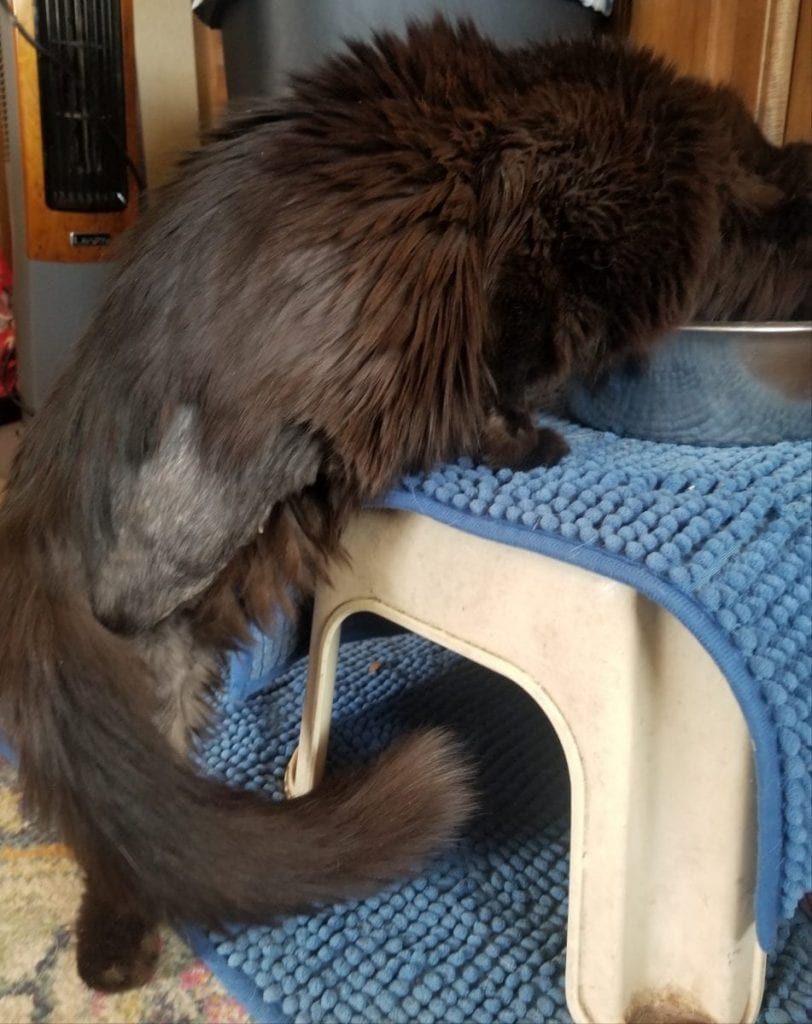 Here's best-to-worst list of pet diets according to Dr. Marty:
Hunted, raw prey ("not realistic" he writes)
Fresh, raw meats (including freeze-dried raw meats). Supplemented with: bones, organ meats, fresh vegetables, vitamin/mineral mix and omega-3 essential fatty acids.
Fresh-cooked meats and organs. Also, supplemented, as in #2.
Ultrapremium commercial canned foods with some fresh, raw foods.
Next, Ultrapremium commercial canned foods with some fresh-cooked foods.
Ultrapremium canned commercial foods without either raw or cooked foods.
Superpremium canned foods.
and also Superpremium grain-free dry food (kibble).
Premium canned foods.
Superpremium kibble.
Grocery-store brands–canned or dry.
If you're not going out and hunting for your dog or cat's raw meals, fear not! Dr. Marty understands this isn't an option for 99.9% of us, and says:
"Many of you may likely be in the middle ranges most of the time. That is fine, as long as you always press toward the ideal." — Dr. Marty Goldstein, The Nature of Animal Healing
What's the difference between "ultrapremium," "superpremium," and "premium" pet foods?
Confused? We were too, until Dr. Marty explained the definitions of each:
Ultrapremium: "These products are mostly meat, are usually grain-free, and are low in carbohydrates. The meat they use is human quality, and they do not use by-products or chemical preservatives."
Superpremium: "Much like the choices above (ultrapremium), but they use more grains. They still use good-quality meats and don't contain by-products."
Premium: "These choices use substantially less meat," he writes. In canned foods, water is the number one ingredient. Meat by-products, significant amounts of grains and chemical preservatives are also included. "The meat is okay, but just barely," he says.
He doesn't list which foods belong to what category, which is a bummer. He doesn't endorse specific brands because things change so quickly in the pet food marketplace. But when it comes to grocery store brands, one thing is clear: he's not a fan. Check out The Spirit of Animal Healing to find out why, and everything else you need to know about what to feed dogs and cats for longer, healthier lives.