If you're curious about the best ways to approach natural pet health care, Dr. Marty Goldstein's new book, The Spirit of Animal Healing, needs to be on your bookshelf. Written by one of the first integrative veterinarians in the U.S., you'll appreciate how Dr. Marty not only discusses what to do if your pet is diagnosed with a medical condition, but more importantly, explains what you can do to prevent those conditions in the first place!
The Best Natural Pet Health Guide for Your Tripawd Toolkit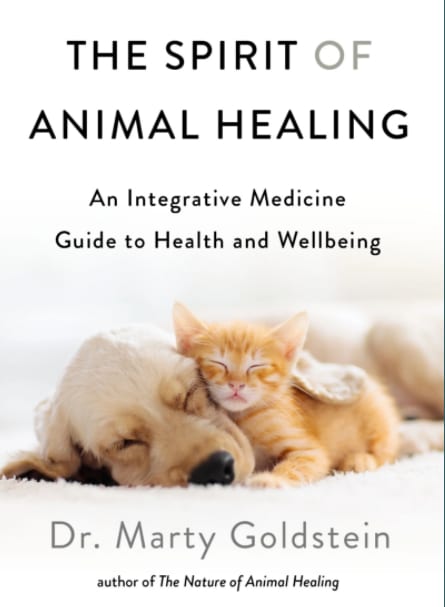 The Spirit of Animal Healing is the follow up to Dr. Marty Goldstein's bestselling book on holistic veterinary medicine, The Nature of Animal Healing. We reviewed it waaaay back in 2009 when the book was already many years old, and are so happy he made time to update this indispensable natural pet health care guide for dogs and cats. But this is so much more than just a revised edition. Here is a book that spotlights the latest developments in integrative veterinary medicine (which combines conventional vet care and "alternative" medicine), in important pet health areas such as:
Pet Food Dos and Donts
"The health and well-being and happiness of our companion animals really does all begin with food," says Dr. Marty. You'll learn how to feed your pet healthier, and what to avoid. What we especially love is that he doesn't try to persuade readers into choosing a certain type of diet. Instead, he presents an outline of feeding choices for pets, and shares the pros and cons of each.
Remarkable Therapies
Dr. Marty addresses many cutting-edge treatments that are up-and-coming within the veterinary community. Some pet care treatments are controversial within the conventional realm, like High-Dose Vitamin C infusions. He also covers groundbreaking new treatments piquing the interest of all vets, like Stem Cell Therapy (also known as Regenerative Therapy). All the basics are there so you can have a productive pet health care conversation with your veterinarian. With this book, you'll know the language to discuss your own pet's health care treatments.
Walking Through Your Pet's Spiritual World
This chapter spotlights one of the most exciting updates in our relationship with pets. Dr. Marty discusses how the bonds we share with our animals impact not just their mental and physical health, but ours too.
"I'm convinced that we humans and our animal companions share a bond so deep and profound that we are able to communicate with each other — from just a few feet away, to thousands of miles."
He also re-states a controversial opinion that he shared in his original book. Dr. Marty believes that it might not be the best idea to be present with our animals when they die! You'll have to read the book to get his take on that thought-provoking opinion.
Within this chapter he also discusses how pets handle limb loss:
"I've had dogs who'd had their leg amputated, and the next day they're out in the field next to our hospital playing Frisbee. Amputate a person's leg, and they're in psychotherapy for months or years. Dogs and cats don't carry the mental baggage that we humans do."
Discuss Natural Pet Health with Your Vet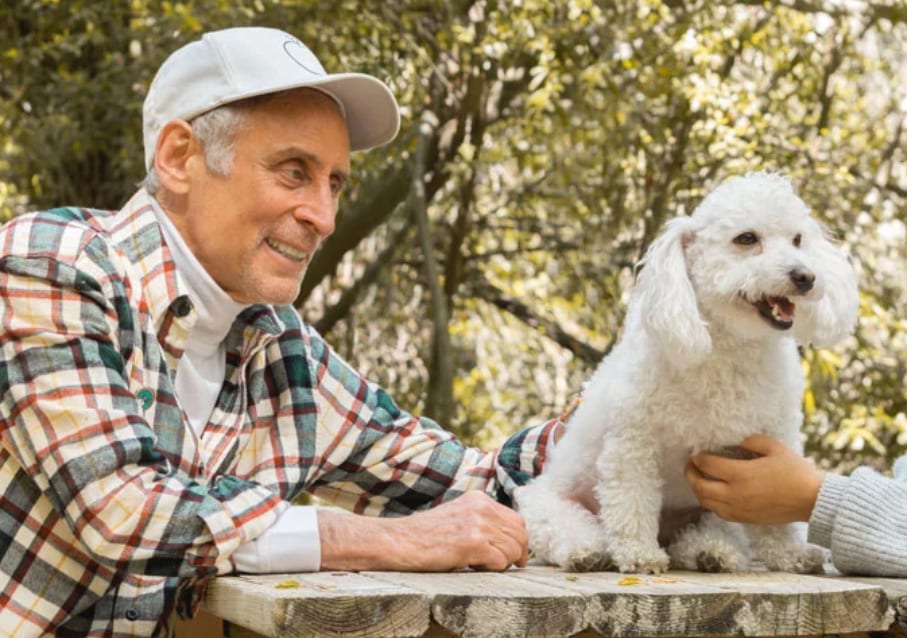 Many other important natural pet health issues are discussed, from vaccinations to gut health and cancer therapies. While we don't believe this book is the final word on veterinary care, it gives pet parents a good perspective on topics that conventional veterinarians don't typically discuss with clients. Along with Tripawds other recommended dog and cat care books, the Spirit of Animal Healing is a terrific tool for your pet health care kit. We give it 3-paws up!