We recently found Zip's Tasty Pill Mush recipe from long ago in the Tripawds Eating Healthy Forum. Today, we want to share this gem from long ago with you! It's not easy to give pills to dogs and cats when they aren't feeling well, but this recipe can do the trick.
Try Zip's Chemotherapy Pill Mush Recipe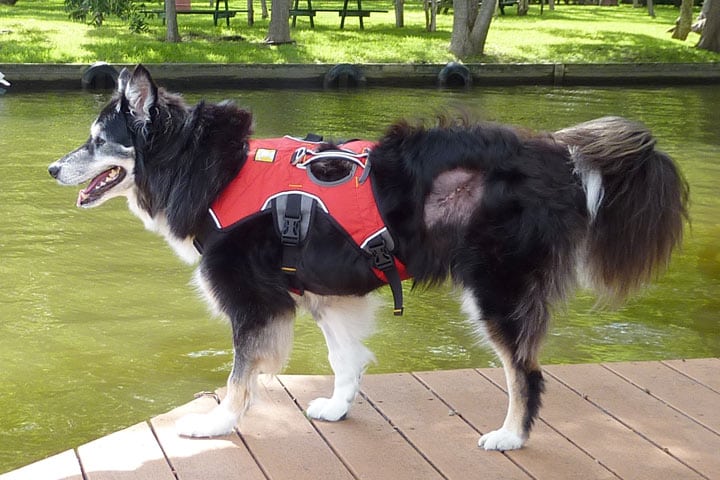 "Zip was getting harder to pill because of the stomach upset from the chemo," said her mom @bordergirl4, way back in 2011.  She had runny poop and didn't feel like eating, but this recipe did wonders to help the medication go down. "All the dogs but especially Zip loved it," her mom reported. Here's the magical pill mush recipe, based on dehydrated turkey treats.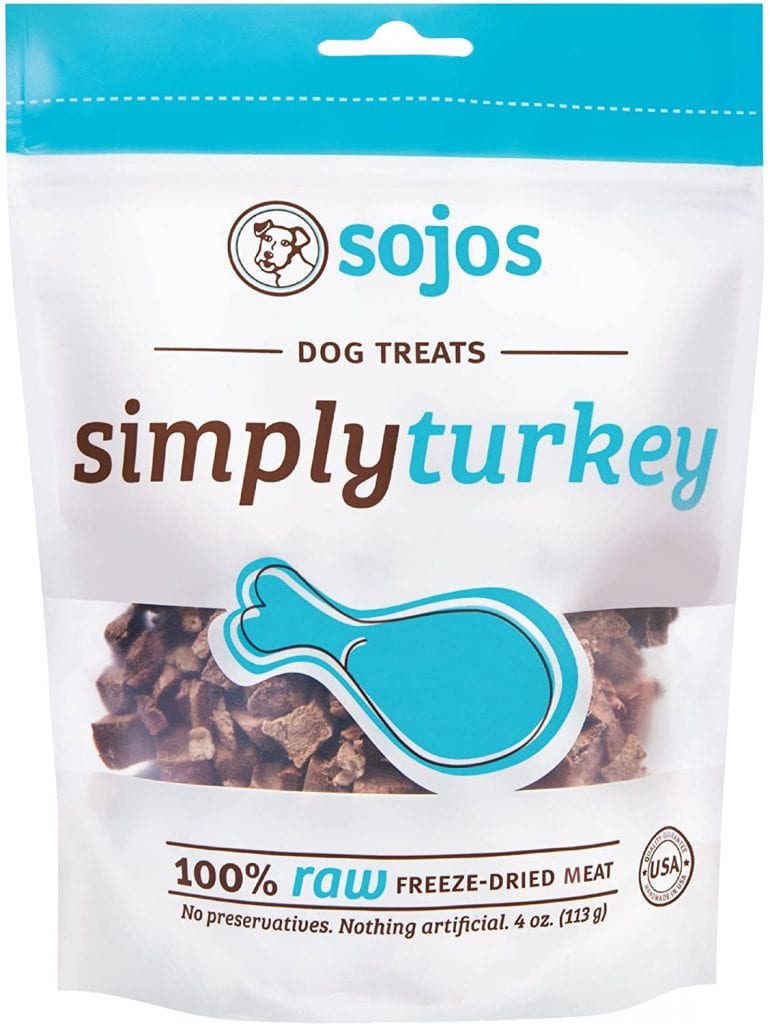 Ingredients:
1 bag dried dehydrated turkey or chicken from the pet supply store
Half cup of pumpkin pulp -NOT pumpkin pie mix
1/3 cup sweet potato flour
1 tablespoon coconut oil (good for upset bellies)
Organic beef broth
3 Steps to easier pilling
Put turkey in blender to make a flour.
Place all ingredients in sauce pan EXCEPT beef broth. With burner on low, stir all together and add enough broth to make it mushy similar to playdough but not as smooth. Should hold together and be able to make little balls with it.
Refrigerate and keep covered.
When it's firm, just pinch off what you need when it's time to give medication! The recipe can be modified for your Tripawd's dietary needs or preferences. For example, you can try almond flour instead of sweet potato flour. "Sometimes I added FortiFlora to help her intestines get back the good stuff," said Zip's mom. "I also think she liked the coolness of it on her throat." She concluded by adding:
May this be a blessing to all who need it.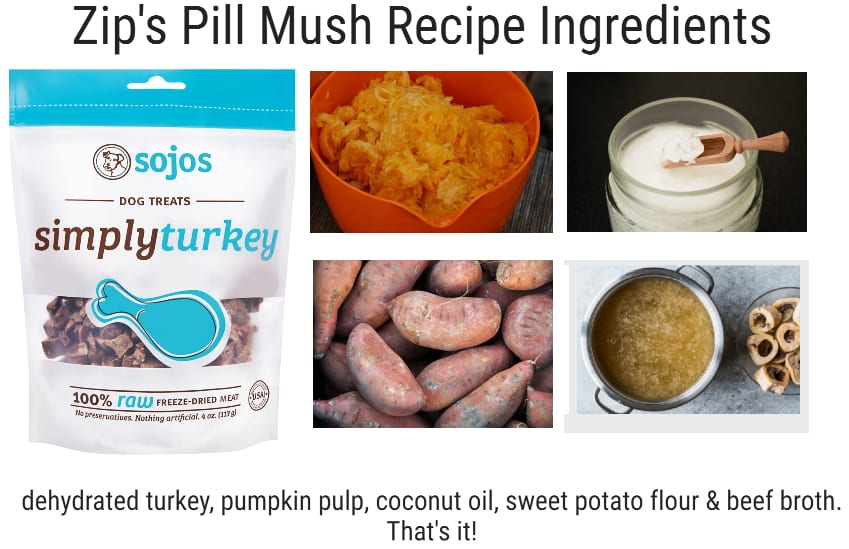 Do you have special Tripawd diet recipes and eating tips?
This community relies on member input to share secret pet food recipes and tips. Your ideas come in handy when things get tough for Tripawd heroes. Want to help? Take a minute and hop on over to the Tripawds Eating Healthy Discussion Forum to share your strategies!