Overweight Tripawds can cost more money than slim ones. We know this, because a new pet insurance study shows too many pounds on pets leads to expensive vet bills.
Did your Tripawd pack on pandemic pounds?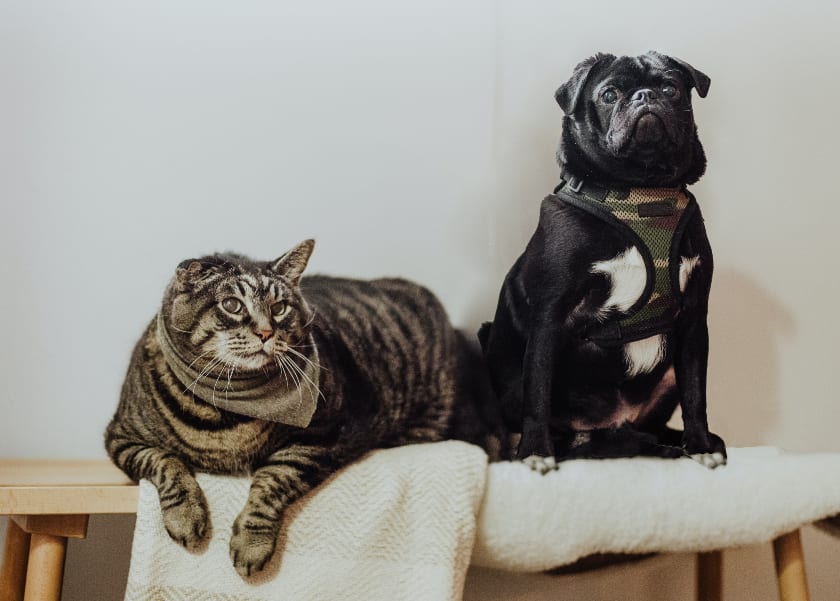 If your Tripawd gained weight last year, you're not alone. Many pets (and their people, too) gained weight since Covid started. And who can blame us? We've gone through some scary times! All that sourdough bread baking and stress eating affects the whole family. If you suspect your dog or cat is too fluffy, pay attention: it seems that extra pounds are leading to more expensive vet bills.
A recent study by Nationwide, the nation's first and largest provider of pet health insurance, shows that 2020 claims for conditions linked to or made worse by pet obesity increased for the ninth straight year.
Overweight Tripawds (and other Pets) Cost More Money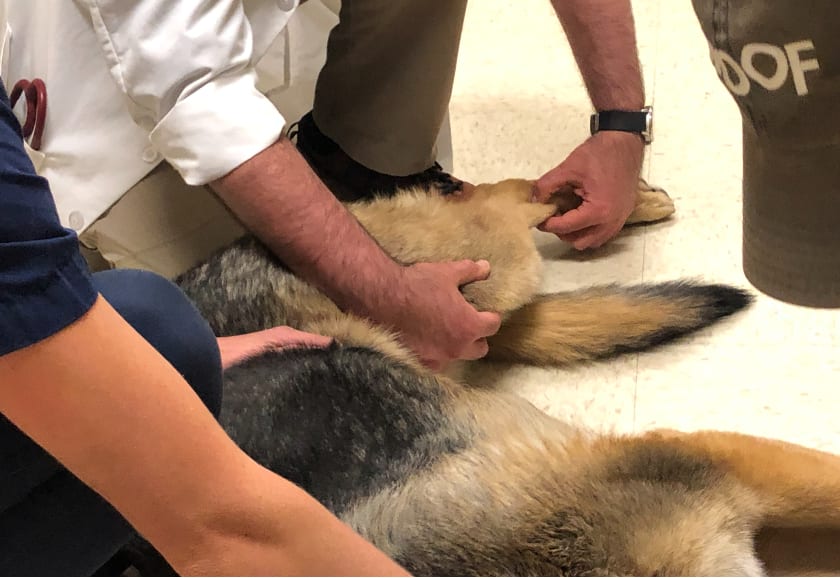 The data shows that 20 percent of Nationwide's pet insurance claims are the direct result of extra pounds on pets. Last year, obesity-related claims totaled more than $90 million in veterinary expenses!
Simply put, overweight Tripawds cost more money over time (as do their four-legged counterparts, of course). Too much food + too little exercise = lots of expensive problems.
The top 10 dog and cat health problems related to or made worse by obesity.
The Nationwide study results ranked the top 10 pet obesity problems in order of most claims received:

Arthritis is the most common disease made worse by excessive weight in dogs. At Nationwide Pet Insurance, arthritis represented more than 85,000 claims and carried an average treatment fee of $349.
For cats, bladder or urinary tract disease was the most common obesity-related condition. Cat bladder issues accounted for nearly 14,000 claims with an average claim amount of $529 per pet.
"Veterinarians have been sounding the alarm about overweight pets for years now," said Dr. Jules Benson, Nationwide's chief veterinary officer. "Part of the problem is that pet parents often don't realize when an animal is overweight, or if they're aware, they struggle with helping their pet lose weight."
How to Help Your Tripawd Lose Weight
We know it's not easy to help a Tripawd lose weight. You can't just ask a three-legged dog or cat to walk more or play harder. The wrong types of activity can do more harm than good, and then you've got bigger problems on your hands.
The best way to get your Tripawd on the path to slimming down is to ask your veterinarian: how can I help my Tripawd lose weight?
Veterinarians understand dog and cat physiology. Your vet can determine if your Tripawd has a problem causing the extra weight. If it's a matter of cutting out calories and getting safe Tripawd-friendly exercise, they can guide you there too.
For now, check out our best resources to help overweight Tripawds get to safe, healthy weight:
Getting started with a safe Tripawd weight loss plan sounds confusing, but Tripawds Foundation's free rehab program can help.
Dr. Alex Avery shares pet weight loss tips and how to check a pet's weight at home without using a scale.
Get your amputee hero strong and fit with a new Tripawd home exercise program from veterinarian and rehab therapy expert Dr. John Waterhouse.