Does your cat or dog need to lose weight? Fear not! Knowing where to begin with a Tripawd weight loss plan isn't as hard as you think. The Tripawds Foundation's Maggie Moo Fund for Tripawd Rehab Therapy can help you get started.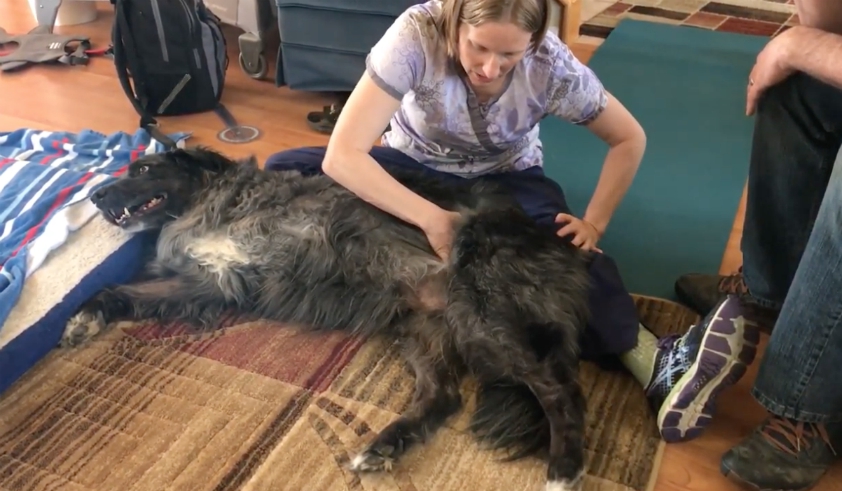 A Tripawd Weight Loss Plan for Beginners
Helping a pet lose weight is a team effort. One of the best veterinary professionals to guide you in the process is an animal rehabilitation (physio) therapist. Even just one evaluation can get you started with a Tripawd weight loss plan that works. That's why the Tripawds Foundation is willing to pay up to $200 dollars (US) for your first consultation (typically the most expensive).

Aspen's people took advantage of the program. He was 11 when he lost his leg to osteosarcoma in 2017. Amputation recovery was uneventful but Aspen started showing pain signals not long afterward. His people called a canine rehabilitation therapist for help.
That's when they discovered The Tripawds Foundation's Maggie Moo Fund for Tripawd Rehab. Since anyone can qualify, getting Aspen evaluated for the first time didn't cost them anything!
They met with canine rehab therapist Dr. Karyn Fein in Denver. Here's what Aspen's Mom (aka lauren4c) says happened:
We met with Dr. Fein in her home for our 2-hour initial consultation. She gave Aspen a full physical work-up, watched him walk, watched him trot and also physically worked all of his joints and massaged his muscles to see what was sore. She even did some dry needling on his back.
Dr. Fein discovered that Aspen had an iliopsoas muscle strain (the big hip flexor muscle under his back leg that connects to his spine). She prescribed for Aspen, so his people could help him could heal. You can see all of Aspen's exercises here.
Then she went over a custom Tripawd weight loss plan for him.
We also talked over nutrition and decided that Aspen, while not overweight, would be best-served to lose some weight to remove the stress from his joints.
Aspen's Tripawd Weight Loss Plan
In one visit, his people learned that losing just a few pounds would help prevent future injuries. This is what Aspen's dogtor advised:
Based on ideal weight of 68# (10% weight loss), recommend 730 kcal/day (calories per day).

Our weight loss goal is 3/4-1.5 pounds/week.

If he is losing too much or too little, we can adjust his diet as needed.

We will reassess his body condition every 5 pounds of weight loss. We can go over pictures at the next visit.
Dr. Fein guided Aspen's people with a weight loss strategy. And with that, Team Aspen was off and running! You can read more details about his visit in the Tripawds Foundation News Blog post, Canine Rehab Videos from Aspen's Free Evaluation.
A slim Tripawd is a happy Tripawd!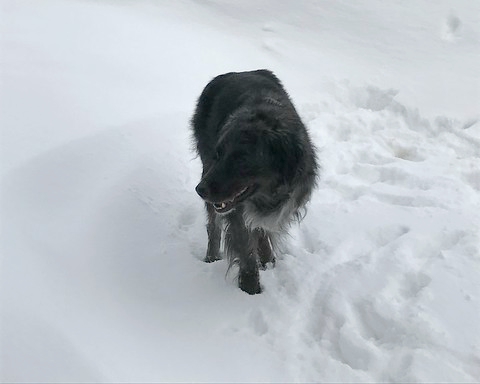 Any extra weight puts your cat or dog at risk of injury and other conditions. Please consult with an animal rehabilitation therapist even if you don't think your Tripawd needs help. ALL Tripawds can benefit from a visit with a rehabilitation therapist!
Remember, it won't cost you anything if you follow the guidelines for The Tripawds Foundation's Maggie Moo Fund for Tripawd Rehab Therapy!