The plant-based meat alternative movement has gone to the dogs, and cats too! At least three animal meat-free pet diets and supplements are being manufactured, sold right now. They're making way for a healthier planet for pets and people alike.
Animal-Meat Free Pet Diets are Going Mainstream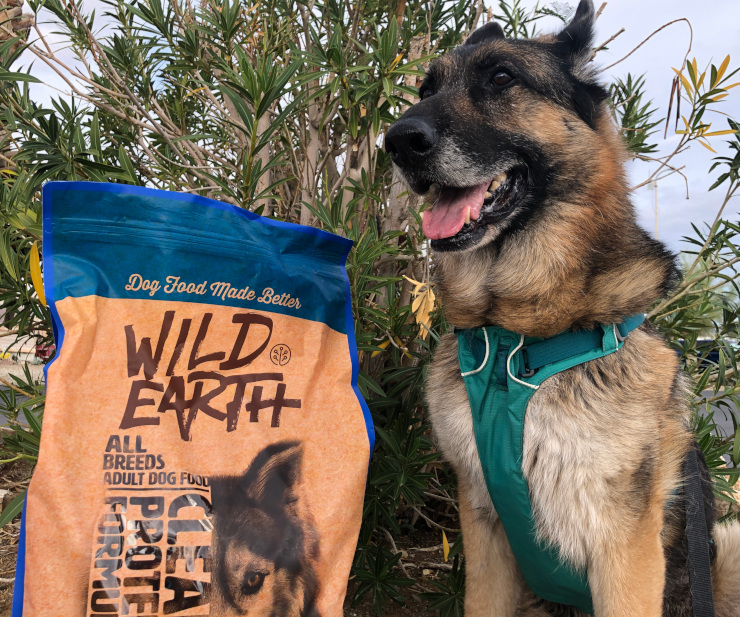 A recent mainstream veterinary news article explores the meat-free pet food diet movement. It appeared in Trends, the magazine of the American Animal Hospital Association. The story is called Futurevores: 'Humane' Meat and Other Proteins for Pets Are Coming Soon lays out the facts about the current state and future of meat-free pet diets."
In the article, Tripawds friend Dr. Ernie Ward, Chief Veterinary Officer of Wild Earth, points out that technological advances mean the time is now for creating a nutritionally balanced plant-based diet for dogs and cats.
"We could not have made these meat alternatives 10 years ago," Ward said. "It would have been too costly. But as we see more plant-based human foods grow, the cost for us comes down. We are just drafting off their advances. If not for companies like Beyond Meat, the price would not be affordable or price competitive." — Dr. Ernie Ward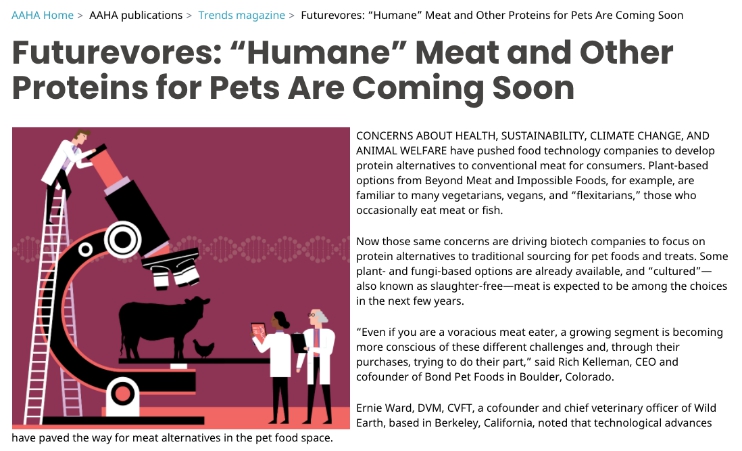 Momentum is Growing for Planet-Friendly Pet Foods
The article goes on to say that alternative proteins in pet foods are drawing global interest and financial backing. In a recent press release, the Good Food Institute, an international nonprofit, reported that:
Investment in alternative protein companies in the first quarter of 2020 surpassed 2019 full-year totals.
US plant-based meat, egg, and dairy companies received $2.7 billion in venture capital investments in the past decade, 45% of which was raised in 2019 and the first quarter of 2020 alone.
By the end of 2019, 55 cultivated meat companies had formed across the globe, 20 in 2019 alone.
9 of the top 10 US meat companies have capitalized on the plant-based shift, having launched, bought, or collaborated on a plant-based meat brand by the end of 2019.
Three animal meat-free pet diet companies were mentioned in the article: Bond Pet Foods, Because Animals, and Wild Earth. "Each have drawn the attention of major pet food brands and large investors," says the author, Maureen Blaney.
Interested in learning more about these companies? Here's a quick rundown of the three.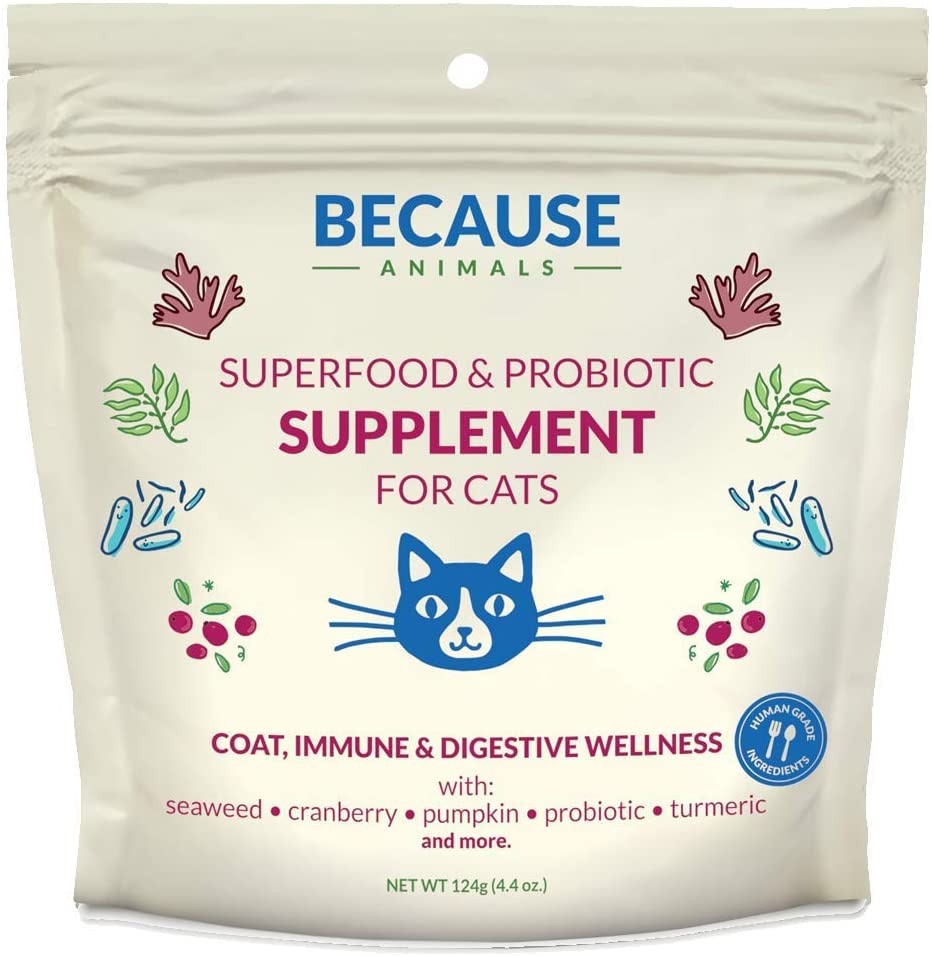 Because Animals is the cultured pet food company. We use sustainable, cultured ingredients such as probiotics, nutritional yeast and, ultimately, cultured meat to create human-grade, nutrient packed, functional foods for your pets without harming other animals or the planet.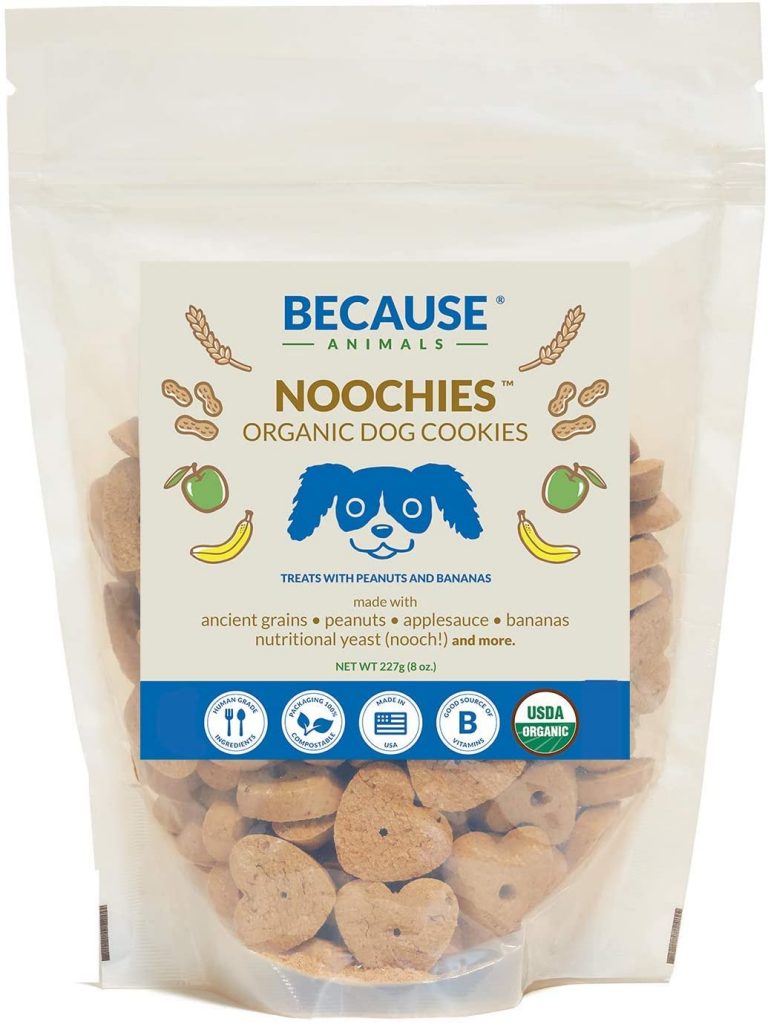 Because Animals is environmentally-aware in every way we can be. From our compostable packaging to our sustainable ingredients, we make pet food you can feel good about.
Bond Pet Foods
We love all animals. That's why we're re-imagining pet nutrition by developing foods made from innovative, animal-free ingredients for your beloved pets.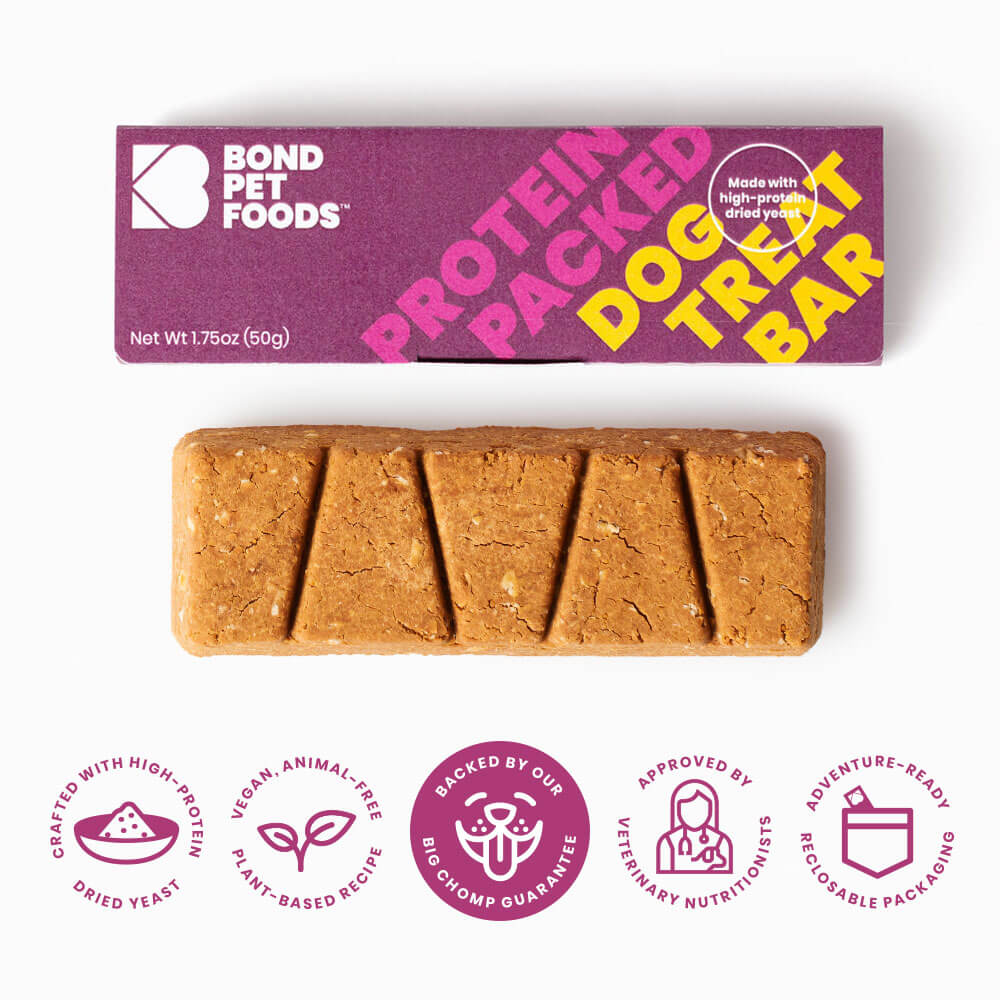 This includes the best sources of plant and cultured ingredients available, including a nutritional yeast specifically grown and produced for pet health, found in our flagship Dog Treat Bar.
That said, while we're pro-animal, we're not anti-meat. Meat can be a beautiful thing for dogs and cats, especially in their primary diets. And many pet parents demand it. So we thought, as we look ahead, what if there was a way to feed pets without harming other animals? What if we could leverage food technologies that have been used for decades in cheese and beer-making to instead make real, high-quality meat protein that is brewed instead of farmed? What if we could create a more sustainable, responsible, nutritious way forward where people, pets, farm animals, and the planet all win?
That's what we're working towards. It might seem crazy, but it's what you do when you're an Ally For All Animals™.
We started Wild Earth because we were fed up with the dog food industry. It wasn't doing right by the animals we love and the planet we share with them.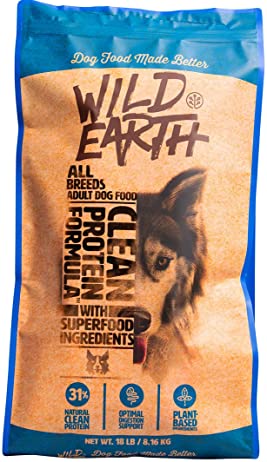 At its core, there's an unhealthy meat dependency in pet food. Most of the time, meat in your pet food means: Bad ingredients. Bad practices. And bad health.
Which is bad news for pets, pet parents, and the planet.
So we made a new kind of dog food—a better one. With a plant-based recipe that's simply made better.
This means: High-quality, cruelty-free ingredients. Sustainable sourcing that's better for the planet. And a vet-developed recipe that's both healthy and better for pets. So we can feel better about the food we feed our furry friends.
Are You Feeding Your Pets Meat Alternatives?
If you are leaning toward meat-free dog and cat foods and treats, we want to know about it. What has your experience been with this new wave of pet diets? Share more in the comments below, we would love to find out!
Recommended Reading