Have you heard about WagWorthy Naturals? They're making a new and unique canine hip and joint supplement. We think it's a must-have for Tripawd dogs of all ages. Here's why.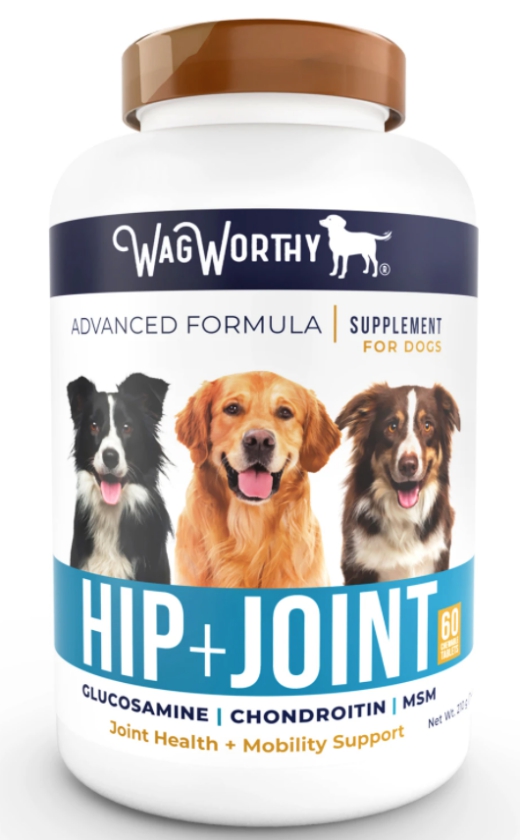 A Canine Hip and Joint Supplement with Results
Recently we were gifted a trial run of WagWorthy Natural's Advanced Hip + Joint Supplement. We thought it was worth a try for Tripawds Spokesdog Wyatt Ray. He's slowed down dramatically this year, and we are doing everything we can to support his mobility.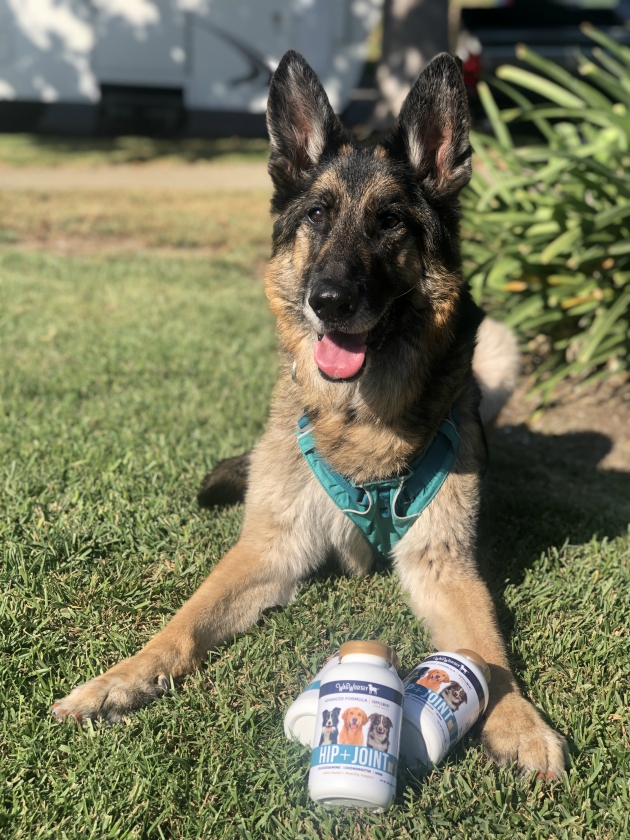 The ingredients in WagWorthy Natural's supplement seem to help. We can't say that Wyatt has 100% of his mobility back. But his hind end mobility has improved. The only thing different in his diet is he is now taking this supplement. Draw your own conclusions. We sure have.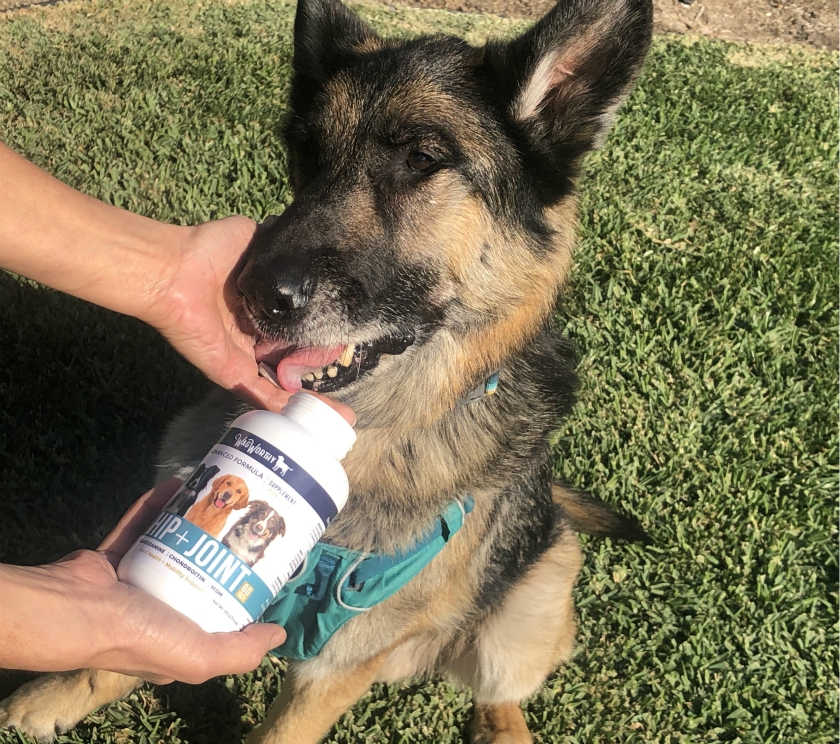 WagWorthy's ingredients include the highest quality glucosamine, chondroitin, MSM, Omega's 3 and 6. But what really makes it stand out is that is also has Hyaluronic Acid. Wyatt's orthopedic vet gives this ingredient the green light. We believe it's one reason why WagWorthy Naturals new product is helping him move better.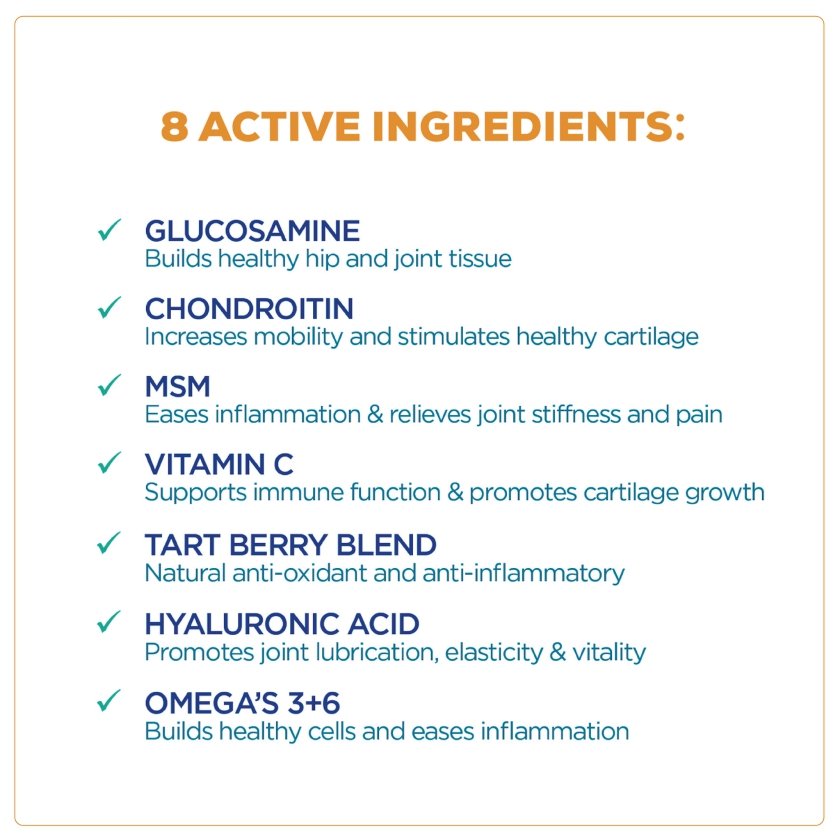 The USA-made canine hip and joint supplement also contains Vitamin C and a tart cherry blend. These special ingredients turbocharge each tablet with natural antioxidants that promote heart and circulatory health. They also help the body and joints be more resilient.
We highly recommend WagWorthy's advanced arthritis supplement. And we are not getting paid to tell you that! Plus, you can feel good about buying it. That's because WagWorthy Naturals is offering a special discount for Tripawds members only:
Save 10% on every purchase of WagWorthy Naturals
Use Coupon Code "TRIPAWDS"
And you know what's even cooler? With every purchase you make, WagWorthy will donate 10% of the proceeds to Tripawds Foundation!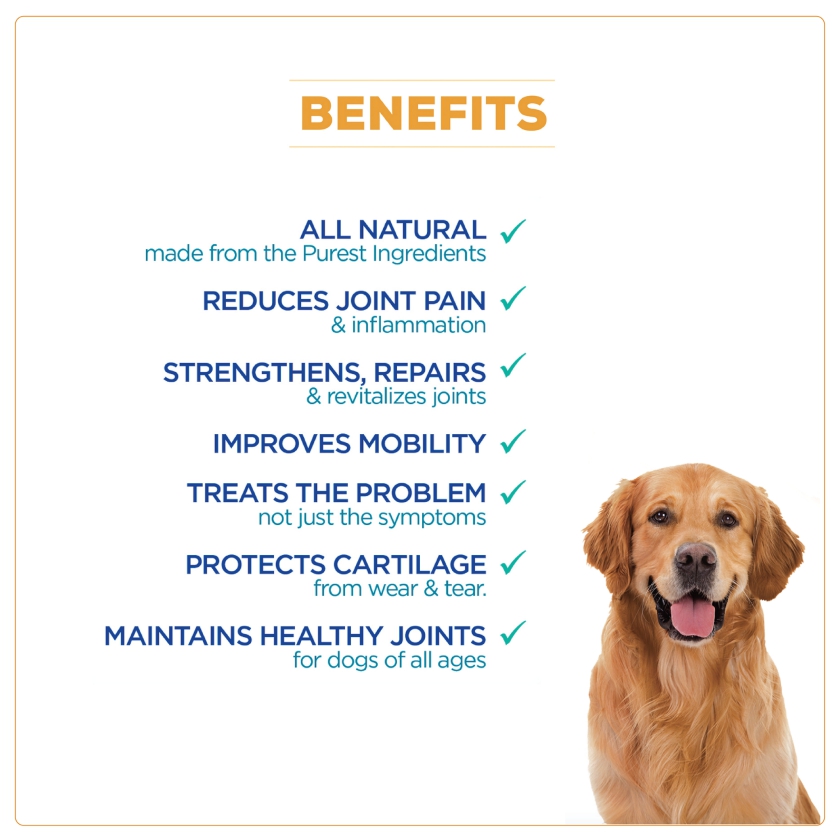 It's a win-win for everypawdy. We hope you'll decide to give WagWorthy Naturals a try. If you do, please let us know about your experience in the comments below.