Contaminated pet food is the news almost every day. And while it might seem like there's no way to avoid pet food recalls, one company is ushering in a new generation of meat-free dog food that not only lowers our pet's carbon pawprint on the planet, but helps protect our dogs from risky, contaminated ingredients.
A Wild Way to Avoid Pet Food Recalls and Tread Lightly on the Planet Too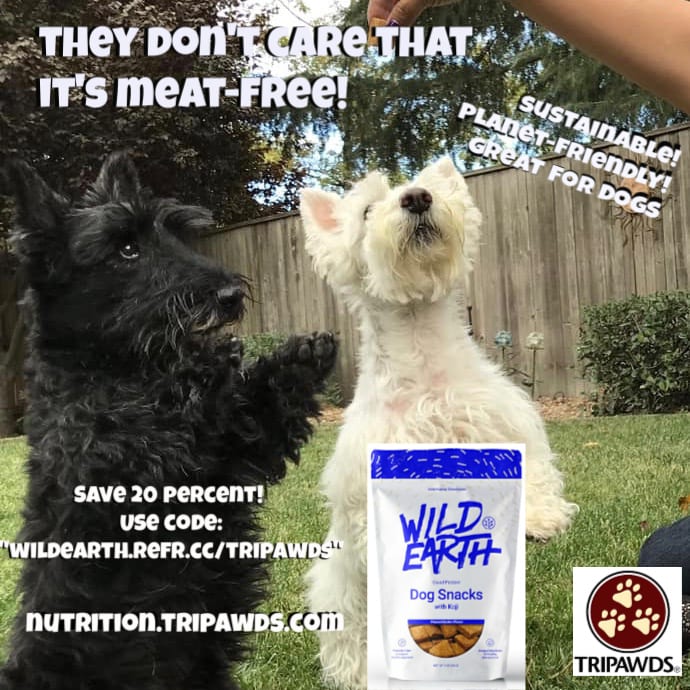 Meat and poultry demand from the pet food industry is soaring thanks to rising numbers of pet parents who care for dogs and cats . All that meat consumption is responsible for 64 million tons of carbon dioxide per year released into the environment! Even more frightening is a 2017 UCLA study that discovered our pets eat an estimated 30 percent of all meat in the United States alone, making them equivalent to the fifth largest country in the world in terms of meat consumption.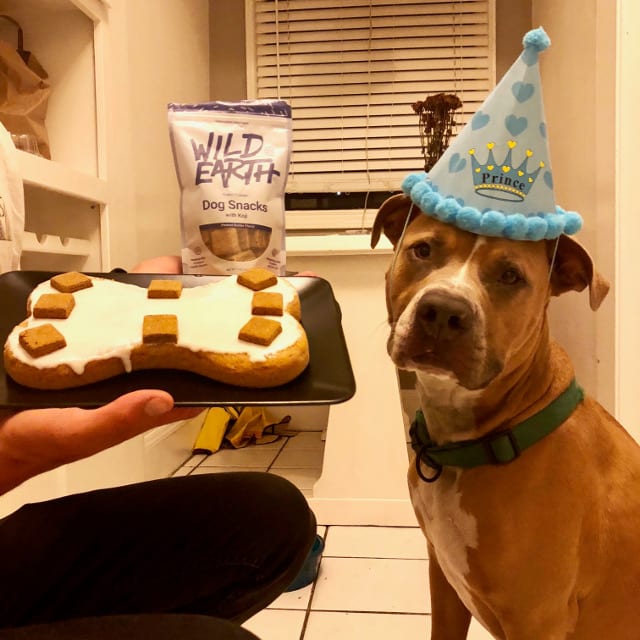 Not only does the pet food industry impact our planet, but it often has negative consequences for our pet's health too. Pet food recalls keep coming, revealing serious problems with manufacturing, ingredient sourcing, and pharmaceutical and bacterial contaminants of meat sources. The massive recall of 107 million cans of dog food contaminated with the veterinary euthanasia drug pentobarbital is proof that things need to change.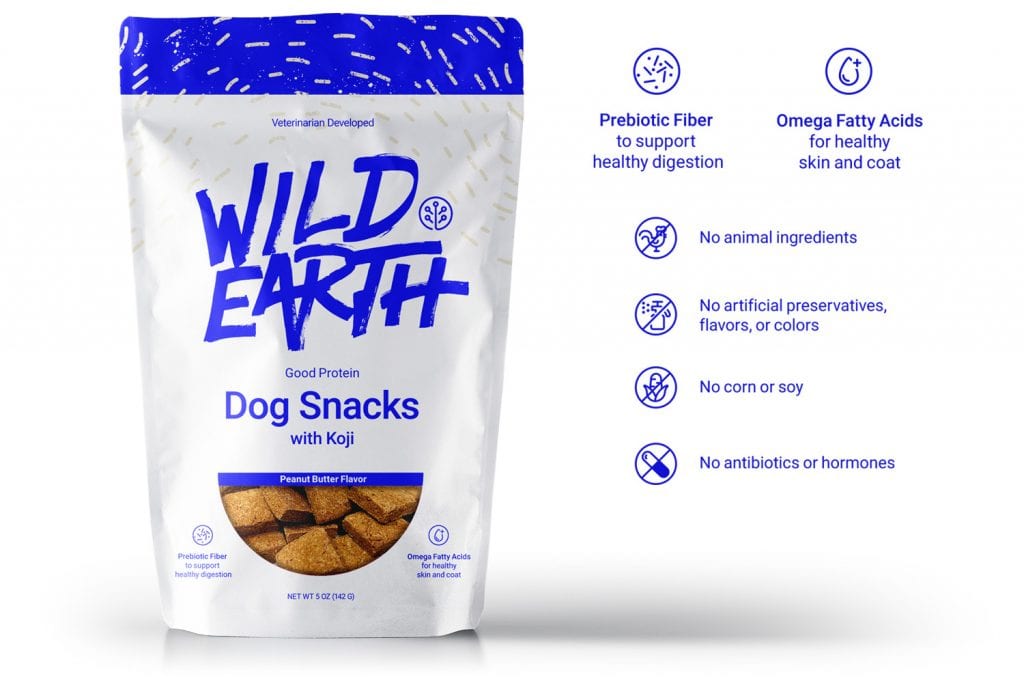 Our friends at Wild Earth are blazing a trail for better pet food ingredients that are kinder to the planet. If you missed our previous blog post about the company's groundbreaking product, check it out: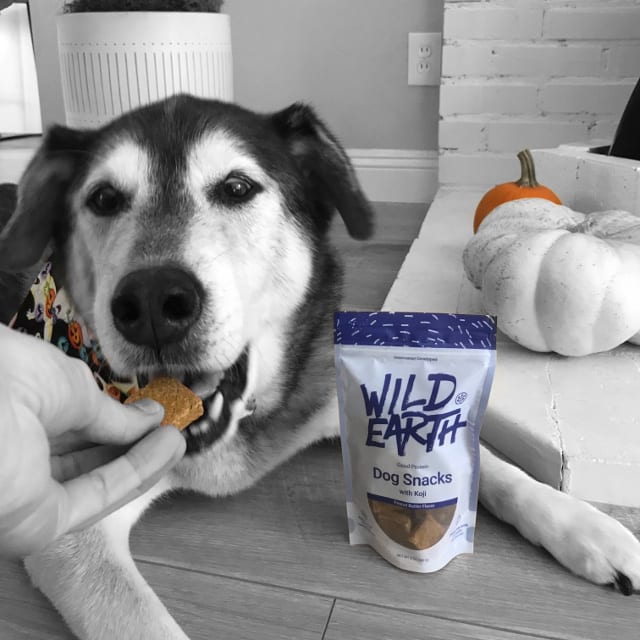 Protein source derived from the fungus koji, a non-meat, safe source.
Delivers over 45 percent protein by weight (compared to 24 percent in steak)
Corn and soy free
Grown in fermentation stacks that reduce environmental footprint on the planet.
Learn more about Wild Earth in the FAQs section of the company website. And when you're ready to order their first product, Wild Earth Dog Snacks, just click through the following link for a major discount coupon!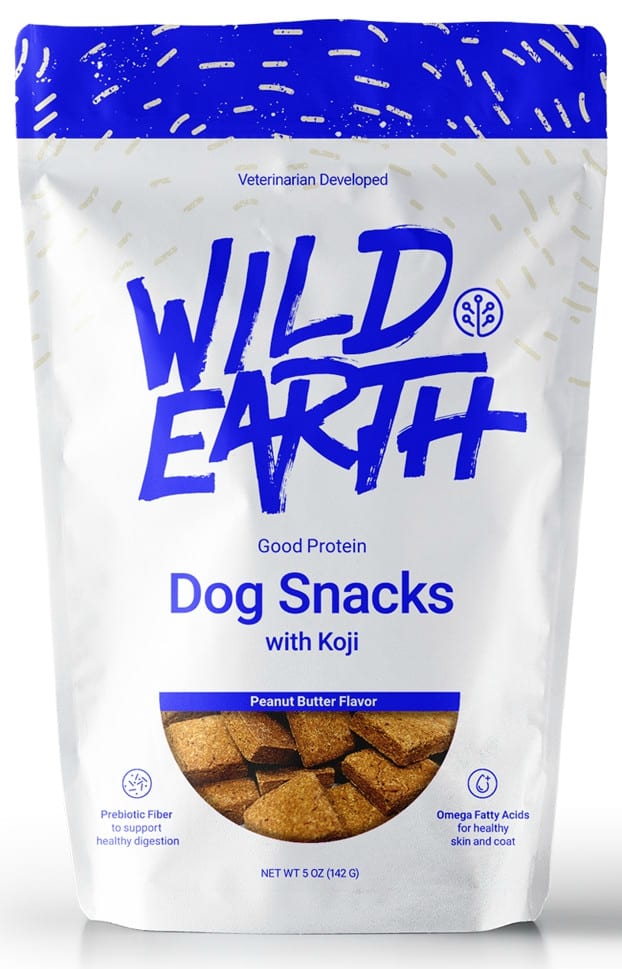 If you give Wild Earth Dog Snacks a try, we can't wait to know what your Tripawd thinks about them. Wyatt Ray is getting his bag shortly so stay tuned for a full review.