What if you ate the same foods every day from the time you were born? Not only would mealtime be a bore but your body would also be deprived of critical nutrients obtained by eating a variety of foods. Funny thing is, we do this to our pets by sticking to one brand or type of food!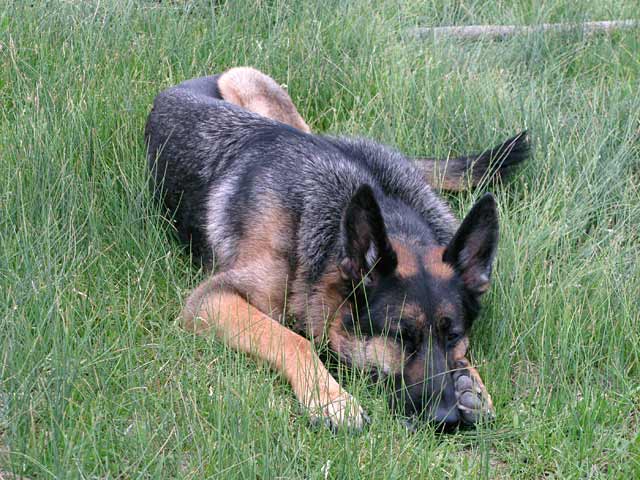 Why Sticking to One Pet Food is a Bad Idea
If your dog or cat has only eaten one type of protein source for his entire life (also known as a "single formula diet"), consider taking Dr. Jean Dodds' advice and carefully rotate different proteins and carbohydrates throughout the year.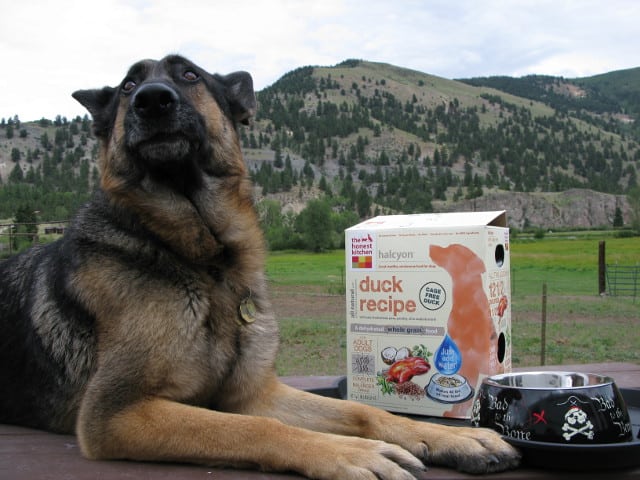 In this excellent article "Food Transitioning Versus Food Rotating: What's the Difference?" Dr. Jean Dodds explains:
No one dietary formula, no matter how "complete and balanced" it is, can meet all of an animal's nutritional needs over an extended period.
Think of some of the healthiest foods in the world—let's say spinach, wild salmon, sweet potatoes and blueberries. Eating these foods would provide an excellent protein source as well as a wide variety of phytonutrients. But, eaten every day, even these healthy foods will create nutritional deficiencies over time…
If you continually feed them the same food, over time your pet can become deficient in some nutrients. Varying the diet brings in potentially missing nutrients, allowing the body to self-correct. Read more.
Regular rotation can be accomplished without GI upset, over the course of about a week. You'll find more helpful pet food rotation tips by the Dog Food Advisor.
Honest Kitchen's New Halcyon Duck Recipe: A Great Place to Begin Dog Food Rotation
Food rotation doesn't have to be hard. The Honest Kitchen has an entire line of high quality, minimally processed premium whole pet food recipes that make it easy to rotate proteins and carbs.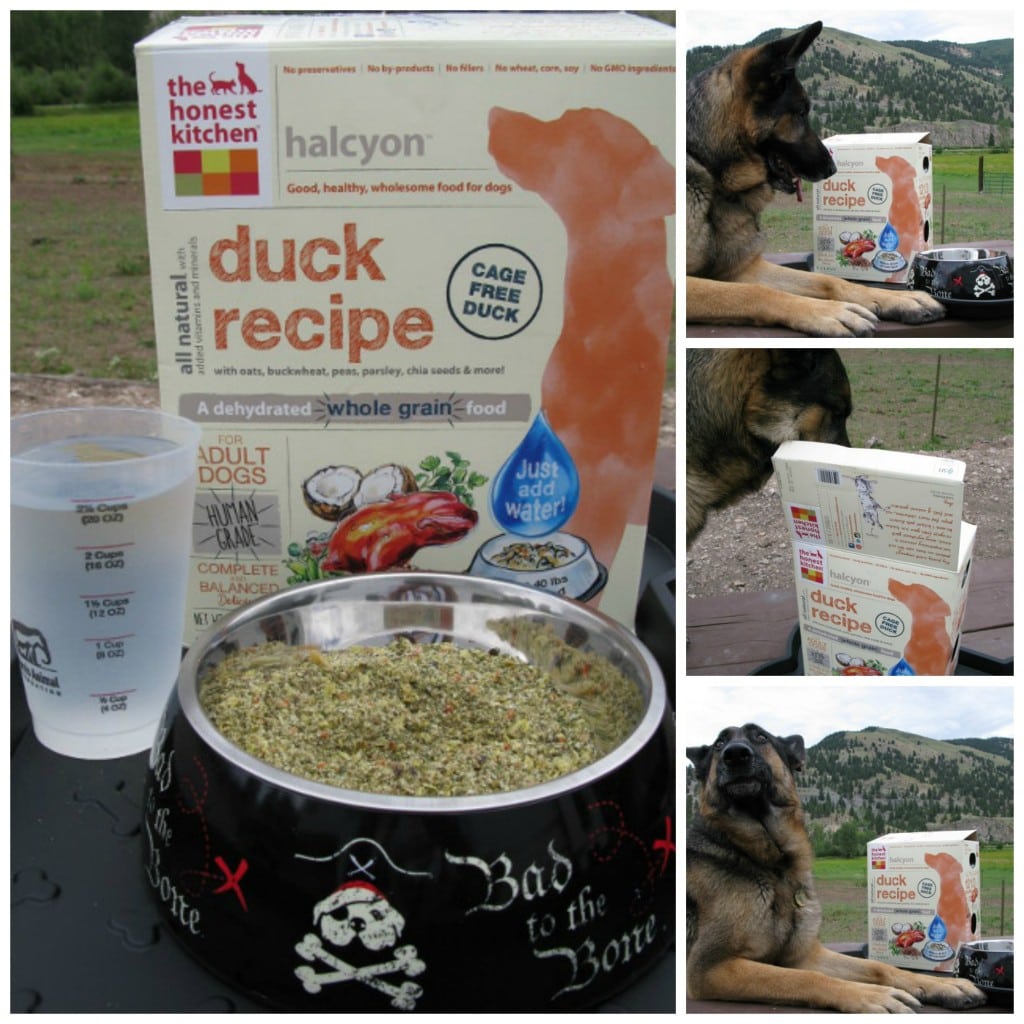 Their recipes retain critical vitamins, minerals, phytonutrients, antioxidants and amino acids found in real food, all vital nutrients that any living thing needs in order to remain strong, healthy and resilient to disease.
These tasty dehydrated meals for dogs and cats are as close to home cooking and raw food diets as you can get; just add water and serve!
Try a $1 mini-sample of Honest Kitchen's new Halcyon Recipe:
Order yours

HERE

today!
Recently Tripawds Spokesdog Wyatt Ray had the ruff job of taste testing The Honest Kitchen's new Halcyon whole grain recipe for dogs, made with cage-free duck. He could barely contain himself while the food rehydrated.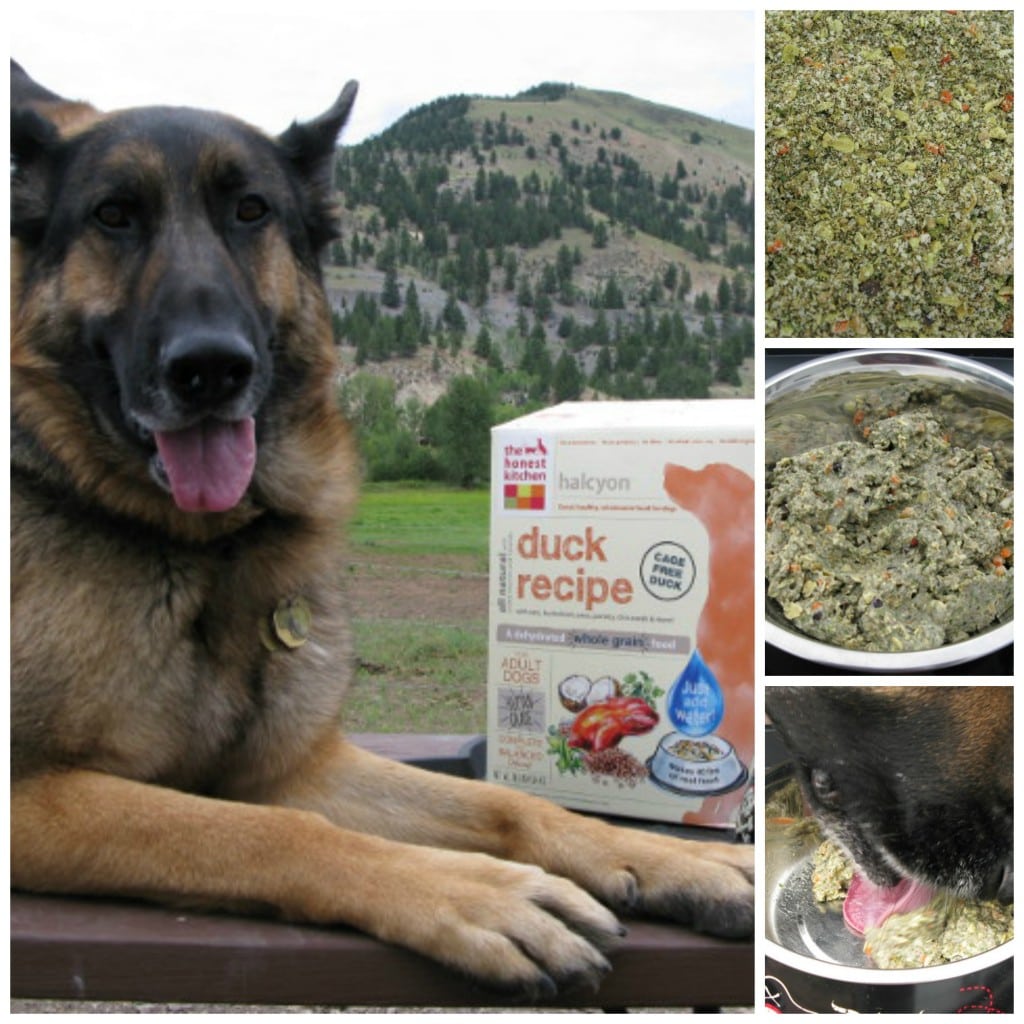 He had never tasted duck before but didn't hesitate to dive right in!
We feel good knowing he's getting a "novel protein source" like duck. "Novel protein" is a type of meat or fish-based protein that pets don't normally receive. Including it in your pet food rotation is a must, otherwise you're putting your dog or cat at risk of food allergies.
Halcyon's Healthy Ingredients: Dehydrated duck, organic oats, organic buckwheat, dehydrated peas, organic flaxseed, dehydrated potatoes, dried organic coconut, dehydrated carrots, dried parsley, dehydrated spinach, dried bananas, dried basil, chia seeds, tricalcium phosphate, choline chloride, zinc amino acid chelate, vitamin D3 supplement, vitamin E supplement, potassium iodide, potassium chloride, iron amino acid chelate, copper amino acid chelate.
24% protein, 13% fat
No pet foods come closer to home-cooked goodness. Like all of The Honest Kitchen's premium dehydrated foods for dogs and cats, you just add warm water to the mix and serve.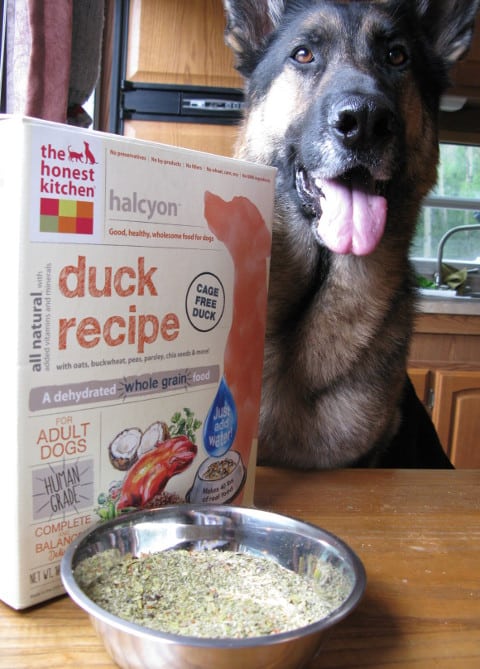 Honest Kitchen meals cost about the same price per serving as homemade dog food but one huge advantage over home cooking is that a 10 pound box of Honest Kitchen lasts about 20 to 16 days!
Since Wyatt is a big, 80 pound dog, we stretch it a little further by serving Halcyon as a topper on Wyatt's kibble. Honest Kitchen encourages serving it different ways, including adding your own special extra foods for even more variety (banana, anyone?). On days when he's a really good boy, Wyatt will get it as an entire meal.
Another added benefit? If you live in a tiny space like we do, you'll love how it saves space in your home. One small 10# box makes 40 pounds of food – say goodbye to heavy cans and big bulky bags of food!
Try a $1 mini-sample of Honest Kitchen's new Halcyon Recipe:
Order yours

HERE

today!
The Honest Kitchen did it again with Halcyon; it's just ducky! If you give it a try, let us know what your pack thinks by sharing your thoughts below.
Please discuss all food changes with your veterinarian before introducing them to your pet's diet. This information is for research purposes only and not meant to act as veterinary advice for your pets.
*This post is sponsored by Honest Kitchen. We are being compensated for helping spread the word about Honest Kitchen foods, but Tripawds only shares information we feel is relevant to our readers. Honest Kitchen is not responsible for the content of this article.