Did you ever think your three-legged dog or cat could be so active and full of energy?
[youtube]http://youtu.be/n2AjArJxkGs[/youtube]
Forget the pity pawty and put on your hiking boots, Tripawds just don't have time to feel sorry for themselves! Even when life throws you obstacles, a Tripawd inspires, and shows us all that every day is a gift.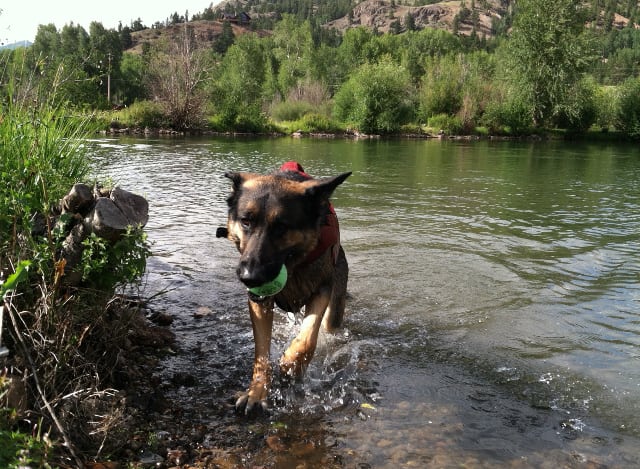 Whether you've got two legs or three, there's no time to waste when you're living in the moment with your best friend. One of the best ways we can all make the most out of our time together is by nourishing our bodies with high quality foods that help us stay strong and healthy.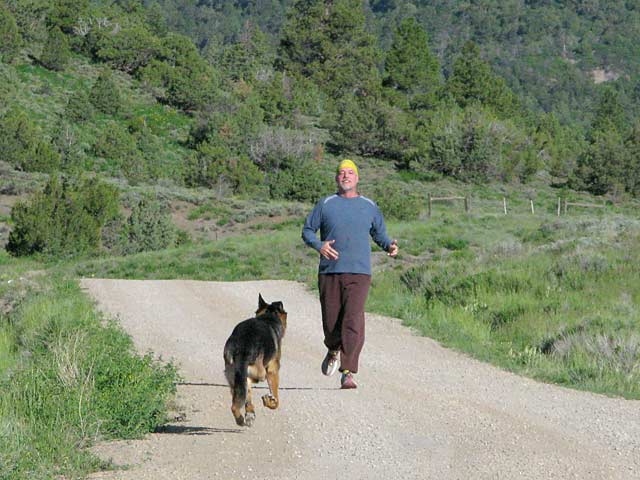 When it comes to our dogs and cats, we have more choices than ever to feed high quality commercial foods, which is why Tripawds loves sharing diet and nutrition information that can keep our animals active and healthy.
Nourish the Body, Fuel the Spirit with Nutrience
We just discovered Nutrience Pet Food, a premium kibble for dogs and cats backed by a "No Bad Anything" promise.

This five star food is produced with fruits, vegetables and botanicals harvested at their peak, as well as top of the line meat and fish proteins from world class Canadian and U.S. growers. Dogs and cats also benefit from healthy fats, low-glycemic carbohydrates, DHA and EPA omega-3 fatty acids and nutritional supplements included in every batch.
Ingredients like these are why we are impressed:
Fresh turkey, cage-free chicken, duck, whole egg, New Zealand lamb, de-boned cod, herring, haddock, flounder & pollock.

Pumpkin, butternut squash, carrots, spinach & broccoli, apples, pears, blueberries and pomegranates, sweet potatoes, steel-cut oats, lentils, and green peas.

Fish & salmon oil, flax seed and coconut oil. Prebiotics, probiotics, glucosamine and chondroitin, Turmeric, licorice root, ginger, fennel, peppermint, juniper berries and green tea
Get to Know Nutrience
Nutrience is made by a family-owned Canadian pet food producer that's been quietly and wholeheartedly leading the way in premium dog and cat food since 1955!
The family recently expanded into the American marketplace via Amazon.com so that U.S. pets can benefit from their time-tested recipes including:
Created in small, hand-crafted batches out of their own food production facility, you can feel confident knowing that each batch of Nutrience must pass tough industry testing procedures and third-party approvals before leaving the kitchen.
Check out the Nutrience Comparison Chart to see how it compares with other premium pet food or your current brand.
Wyatt Goes Grain Free with Nutrience
As anyone with a young Tripawd can tell you, three-legged animals don't know they're missing a leg. Our own Wyatt Ray is unstoppable. He plays and eats like there's no tomorrow, which puts extraordinary demands on his body.
During July, Wyatt dined on Nutrience Grain Free as part of his main meal. One month later, we could see the pawsitive results. Both inside and out, Nutrience ingredients provided all the fuel Wyatt needed to keep up with his ranch duties.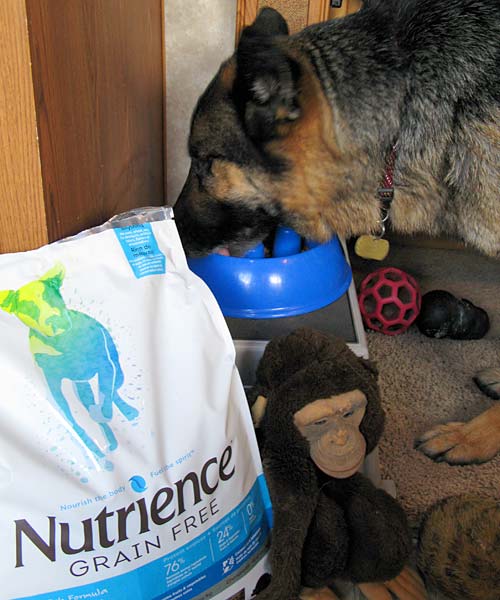 Ensuring that our three and four-legged pets stay strong and injury-free requires a commitment to daily brain stimulating activity, ongoing strengthening exercises, joint supplements and high quality nutrition. The natural, real food in every bag of Nutrience is a great way to get there.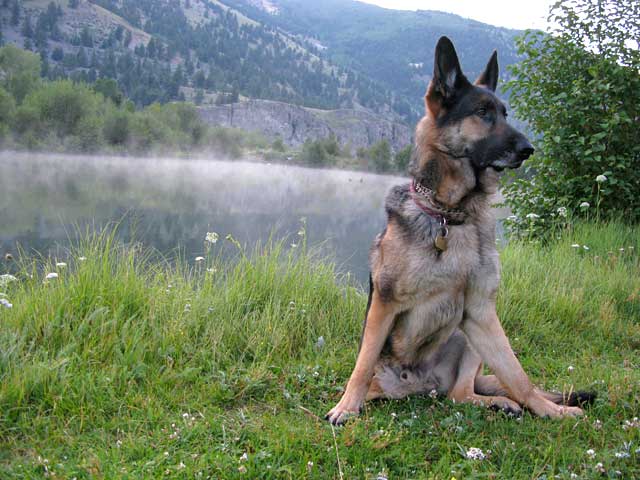 [youtube]https://www.youtube.com/watch?v=zkUkBod3siw[/youtube]
This post is sponsored by Nutrience and the Pet Blogger Network. We are being compensated for helping spread the word about the Nutrience, but Tripawds only shares information we feel is relevant to our readers. Nutrience is not responsible for the content of this article.