If there ever was a rock star of holistic veterinary medicine, it's Dr. Charles Loops, DVM of North Carolina. As a practicing homeopathic veterinarian for the last 35 years, he is highly sought-after because of his great success rate in managing cancer in cats and dogs with homeopathy remedies. He works with pet parents from around the globe, like Cody's, and about 95 percent of Dr. Loops' clients work with him via phone consultations.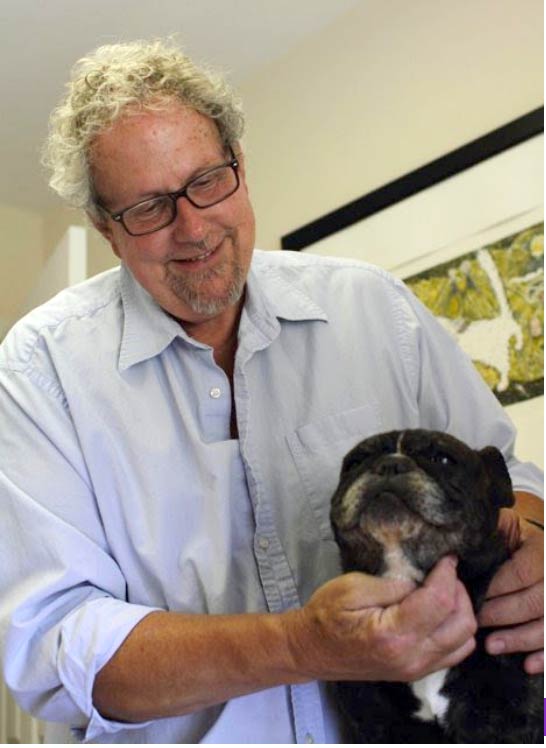 What's Homeopathy?
A homeopathic vet takes a holistic approach to treating disease. After getting a thorough understanding of the animal's environment, lifestyle, behavior and background that may play a role in the illness, the vet will prescribe a homeopathic medicine called a remedy. According to Dr. Loops:
Homeopathic remedies are prepared from a wide range of substances – animal, vegetable, and mineral. Their preparation involves a process of sequential dilution in alcohol/water and succussion (vigorous shaking), a process known as potentization. This process of potentization enables the homeopath to prescribe medicines which possess an enhanced curative effectiveness with essentially NO toxic side effects, unlike current orthodox drugs.  All homeopathic medications are FDA certified and approved and, in fact, licensed for "over the counter" sales, although availability is not that common.
There's a wide variety of opinions about homeopathic remedies. Veterinarians who are more in line with traditional Western medicine call it hocus pocus, and while concrete clinical studies about its efficacy are practically non-existent, we've seen many Tripawds members beat the osteosarcoma odds after working with Dr. Loops to manage the disease.
One of Dr. Loops' longest bone cancer survivors was our dear friend Eisen, who lived to the ripe old age of 12 after beating osteosarcoma for over four years!
You can read about how Dr. Loops helped Eisen in this Nutrition Blog Post.
A Homeopathic Approach to Osteosarcoma
Every animal's treatment is approached on a case-by-case basis, but here is Dr. Loops' general approach toward treating osteosarcoma:
Classical homeopathic prescribing, the selection of the one, most similar homeopathic remedy, repeated only when the effects of the previous dose have subsided, and with the correct potency matched to the energy of the patient and their disease, is the highest and most effective use of this great system of medicine. In the case of aggressive cancer, when the balance of the vital energy of the body has been overwhelmed, I find that it takes more to slow or stop the progression of the disease and the demise of the patient than single remedy prescribing. To help more of my patients deal with cancer, I have struggled over the past twenty years to find methods of treatment that provide more consistent and reproducible positive results.

The treatment methodology I have developed stimulates homeopathically, the patient's ability to re-balance their immune system, thus attacking the tumor by taking both a constitutional remedy (Classical) and secondarily, another remedy that specifically relates to the tumor type or location. The genetic and environmental influences that have predisposed this patient to cancer can be addressed with a third homeopathic remedy.
Read in more detail about which homeopathic remedies Dr. Loops uses.
A Homeopathic Approach to Mast Cell Cancer Tumors
If your dog or cat has just been diagnosed with mast cell cancer, it might seem overwhelming and scary but take a look at Dr. Loops' hopeful information about how he treats mast cell center tumors:
In my practice I treat between twenty to thirty dogs with this tumor condition per year. I have seen patients with a Grade I MCT that developed many more tumors and patients with Grade III that never had another tumor. I consider mast cell tumors a systemic condition, regardless of the grade, and feel the potential for reoccurrence is always there. I treat this condition aggressively and I don't recommend reducing the intensity of the homeopathic treatment until two years pass without the appearance of more mast cell tumors. In fact, most pet families never stop the remedies and this causes no long term issues.

Many of my patients have normal life spans with the MCT condition. Some get multiple tumors, some owners choose to have multiple surgeries done, some dogs only get one or two tumors over their lifespan and others never have another tumor after the first one. The odds of reoccurrence are very unpredictable for dogs with mast cell tumors but for most patients, they can lead a normal life, even when more tumors appear.
Read more about how Dr. Loops treats Mast Cell Cancer Tumors in Dogs and Cats.
Treatment costs for homeopathic cancer management are far less than treating pet cancer with conventional medicine. As a bonus, there are no side effects with homeopathy. If you're considering a holistic approach to managing your dog or cat's cancer, this is not something you should attempt on your own. Instead, we encourage you to give Dr. Loops a try.