July Fourth might be fun for humans, but it's a nightmare for many pets. If you can relate, you may want to try Chill Out Hemp Chews. They worked great for Tripawds member @Sassy's packmate, Chief. Here's what we learned about this reputable product.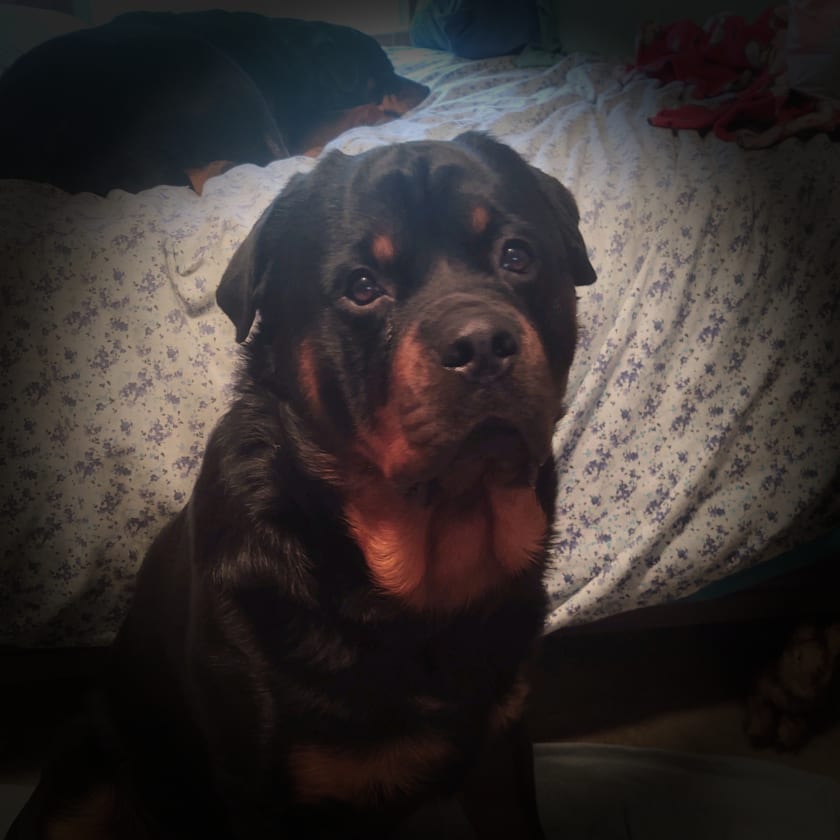 (Yes, affiliate links are contained in this post. Amazon purchases made through them help support the Tripawds community).
If your pup gets anxious because of fireworks, thunderstorms and other loud noises, you know it's a lifelong struggle to help them keep calm. So when Tripawds supporter Michelle (aka @Sassy) shared how Chill Out Hemp Chews helped her pup Chief on July 4th this year, we wanted to know more.
Why Super Snouts Chill Out Hemp Chews are worth a try
Lots of people have mentioned CBD pet products in our community, but rarely do we come across any that follow these vet-approved CBD for Pets Shopping Tips. We are skeptical with good reason. Many CBD pet products contain dangerous contaminants. And in this list of 2021 Warning Letters to CBD manufacturers, the FDA says
"FDA has tested the chemical content of cannabinoid compounds in some of the products, and many were found to not contain the levels of CBD they claimed to contain."
Most CBD pet product manufacturers just don't share enough information about their product to make us want to share them here. But when we went to the Super Snouts Hemp Company website to check them out, we were impressed.
The company discloses important information right up front, such as Super Snouts Test Results and an extensive FAQs page. They also explain why their products do not contain the THC molecule that gets pets and people stoned:

How Super Snouts Helped Chief Get Through Independence Day
Michelle introduced us to this anti-anxiety CBD pet product in Meg and Clare's Happy Independence Day Discussion Forum post:
Chief has been my first dog to ever be kinda afraid of fireworks. So I had gotten some CBD chews for his obedience class when we had some pretty yappy Shepherds (3 of them barking at each other) which made Chief drool. (No offense intended by that comment) So gave him 2 last night and put him in my room with fans (multiple) on and he slept. I heard them but he didn't even move. No there is no THC in these and with his weight he could have that number.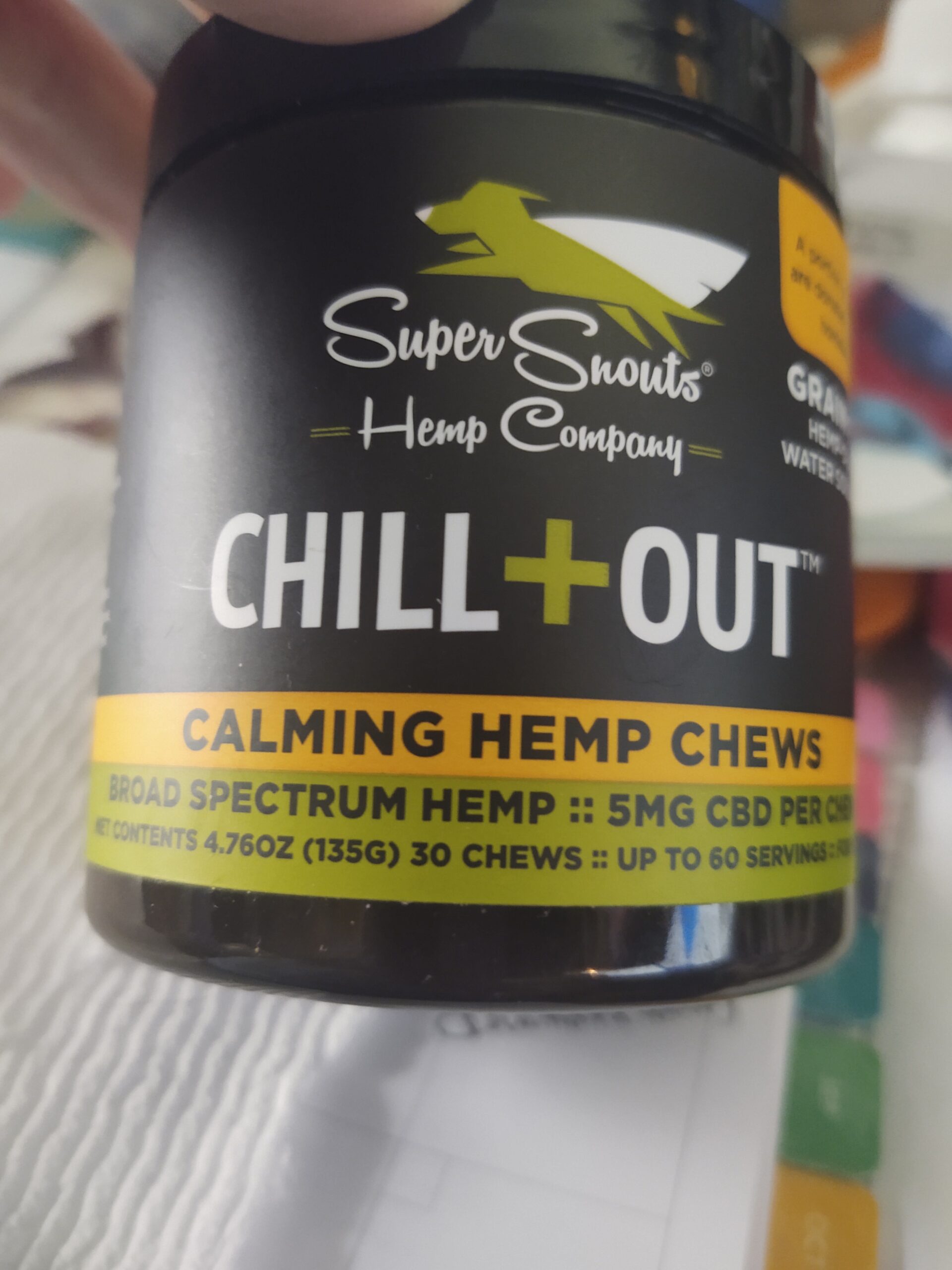 On July 5th, she reported back on how it went:
They did their thing. He only growled once and that was when a whole bunch went off at one time like a finale from some neighbor or something. Otherwise he laid down with the fans on and and relaxed. He did get 2 at about 6:30 and then another about 4 1/2 -5 hours later. well within his dosage.

I like it because it really doesn't sedate them it just relaxes them so they aren't so stressed
We can't say that this CBD pet product will work for every dog out there. But based on what we see, we believe it's 100% reputable and extremely safe. It's worth a try for your noise-averse dog. If you do buy Super Snouts Chill Out Hemp Chews, please comment below. Let us know how it worked, so we can all learn from each other.
Thanks Michelle!