When your Tripawd won't eat and nothing seems to help, here is a neat liquid weight gain supplement for cats and dogs that just might do the trick.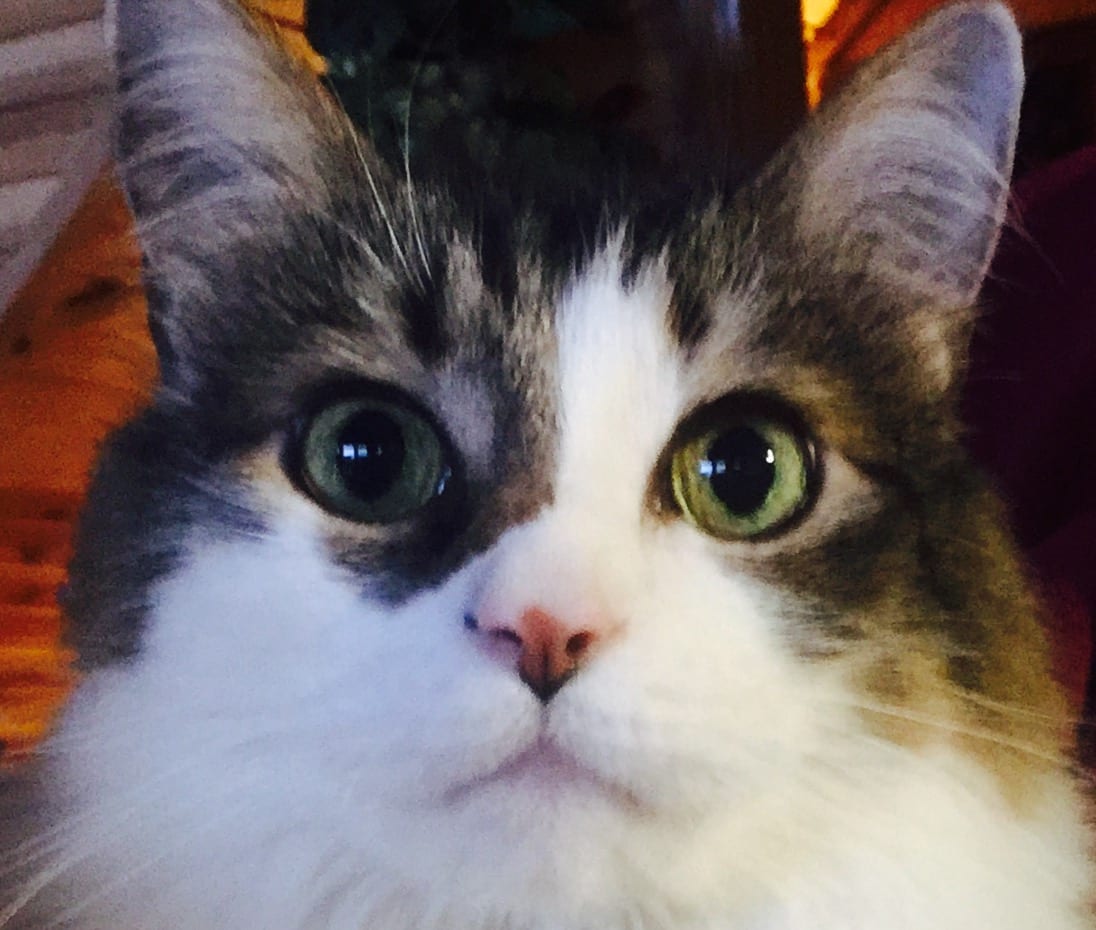 This post contains affiliate links. When you click on one and buy something on Amazon, Tripawds receives a small commission. Thanks for your support!
We cover the pet obesity epidemic in great detail throughout the year. But not all Tripawds need to lose weight. On rare occasions, they need to gain weight to get healthy.
What to Do When Your Tripawd Won't Eat
When Angel Fuzz was not feeling well, his mom told us about an appetite booster supplement for cats and dogs, made by Miracle Vet. We had never heard of this company, and want to make sure you knew about their products. Hopefully you'll never need them. But just in case there comes a time when your Tripawd is losing weight too quickly, this is worth checking out.
First, if your Tripawd won't eat, let your vet know asap. Your dog or cat's lack of hunger could be caused by anything from an infection to an abscessed tooth to unaddressed pain. Your vet will have some ideas to figure out why your pet won't eat.
For our purposes today, let's talk about when a new Tripawd won't eat. That "inappetence" is often a side effect of pain medications. Again, let your vet know, and also check out our appetite booster articles and how to give medication tips that may help your pet start eating again.
If your pet still has a hard time eating, isn't drinking water and appears to be losing too much weight, ask your vet about this weight gain supplement for cats and dogs by Miracle Vet.
Fast Acting Weight Gain Supplements for Cats and Dogs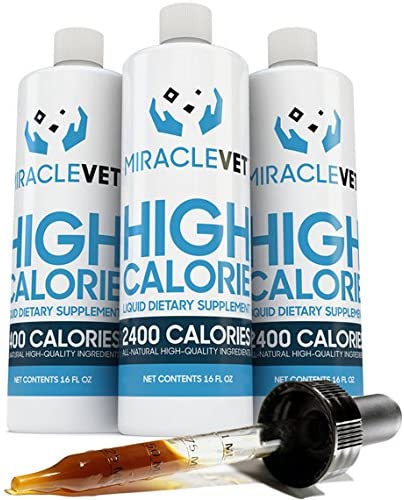 Each 16-oz bottle is packed with 2,400 nutrient-dense calories that help dogs & cats quickly & easily grow bigger, stronger, and healthier.
FAST & EFFECTIVE: Miracle Vet's All-Natural Weight Gainer is the healthy way for your dog & cat to gain weight FAST.
POWER-PACKED NUTRITION: With high-quality protein, healthy fats, and 29 essential vitamins & minerals, it fuels your dog & cat with the nutrients they need to build size and muscle.
EASY & CONVENIENT: Just add a few drops to food or water, or feed directly to your dog or cat with a syringe—they love the natural vanilla flavor!
HEALTHY FATS: You know it's good for them when the #1 ingredient is fish oil.
Miracle Vet™ may be added to water, add to dry or wet food. You can also give to your Tripawd by mouth using a syringe (for animals that are unable to eat solid foods). When diluted with water, Miracle Vet helps combat dehydration too!
Has your Tripawd ever needed to gain weight? If so, tell us more in the comments below. Let us know what worked to get your dog or cat eating again!