Last week you learned about fake pet medication deals. Today, we get into the details about the dangers of falling for wild claims, and how to avoid pet med scams.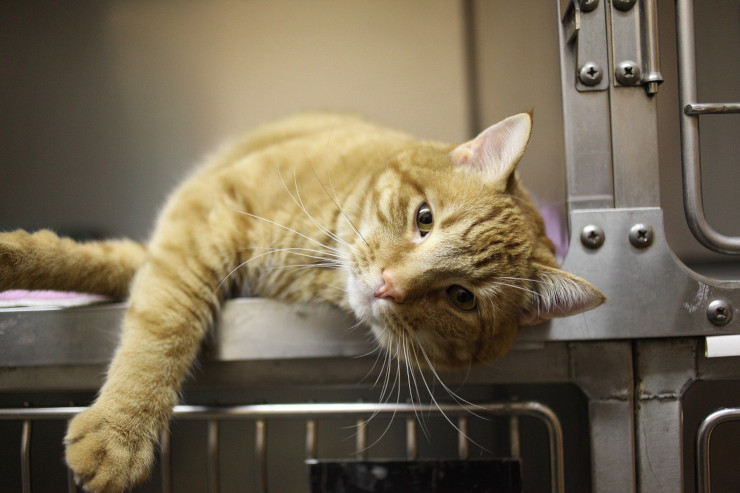 Pet Med Scammers Harm Our Pets
The Internet makes it easy for us to get bargains on pet supplies and medications. And it's way too easy for scammers to steal our money and harm our pets. The fake dog cancer drug Tumexal is a great example. This phony "natural cancer remedy" came to our attention in 2012, when Tripawds member buck8779 asked:
Also, has anybody heard of TUMEXAL? The link is here for that: http://caninecare.us/tumexal%E2%84%A2_for_canine_cancer
Today, the CanineCare.us website no longer exists so we can't show you any images of their crazy claims. Aside from the obvious, the site raised red flags to us because:
The "manufacturer" never said what was in the supplement.
We couldn't locate any information about the reputability of this "treatment."
Another supplement being sold by the same company even claimed that it could prevent cancer–an illegal claim according to the FDA.

The manufacturer responded to our Forum post with a tirade, angered that we suggested to the member to look for a more reputable pet cancer supplement. Years later while researching for this article, we discovered that the manufacturer, ironically named "Dr" Jonathan Nyce, a PhD doc, not a veterinarian, was charged with selling fraudulent treatments for canine cancer!.  Not only that, but a jury convicted Nyce of manslaughter in the 2004 death of his wife, Michelle.
Even worse, this fake pet med scammer is currently selling a book about canine cancer. It claims he "discovered the cause of the extreme rates of cancer in the canine population"–all by himself! We won't link to the book to avoid giving that scammer any potential sales.
We bring the saga of Tumexal and Jonathan Nyce to your attention, to point out that fake pet med scammers are everywhere, and ready to rob your pet of important, proven treatments. So, here's how to avoid fake pet meds on the Internet.
Five Ways to Avoid Fake Pet Meds
We all want to save money on pet medications, but at what cost? Fake pet supplements and meds on Amazon are everywhere, and it's difficult for even savvy parents to pick apart fakes from the real deal. Here are our top five ways to avoid fake pet meds:
When something is too good to be true, it probably is.
If a product label has wild claims like it's a "major breakthrough" or that big pharma and your veterinarian doesn't want you to know about their "revolutionary" med or supplement, that's a bad sign. Check out Dr. Walt Larimore's "Warning Signs of Quackery and Fraud" for more tips to avoid scammers.
Buy from your veterinarian's online pharmacy.
Vets know that we want good deals and convenient pet med refills. The best practices have established their own online pharmacies. They'll usually match the lowest prices you see on other Internet pharmacies. You'll find everything from medications to herbal supplements to grooming supplies and food.
Beware of the cheapest prices on pet meds and supplements.
When a pet medication or supplement has shockingly cheap prices on markets like Amazon and eBay, there's a good reason for it. Most likely, it's because counterfeiters are at work.
If a seller doesn't require a prescription, run!
Trustworthy pet medication sellers always require your vet's prescription before filling your request. If a website doesn't need it, they're probably scammers. Look elsewhere for your pet's sake.
It's not easy to turn down a good bargain, but isn't your pet's health worth more than a few cents saved? When you find yourself questioning the price of a prescription or a miracle medication for your pet, that's the best time to talk to your veterinarian about your concerns. Together, you can come up with an affordable way to keep your pet healthy without going broke!
https://youtu.be/do-6tkw8vuk