Fake pet medication deals are no bargain. In fact, they can be deadly. But how do you spot counterfeit pet meds? Are they always too good to be true? Unfortunately, most times they are. In this two part article series, we'll take a look at the high cost of fake pet meds.
When Bargain Pet Supplies Are a Bad Idea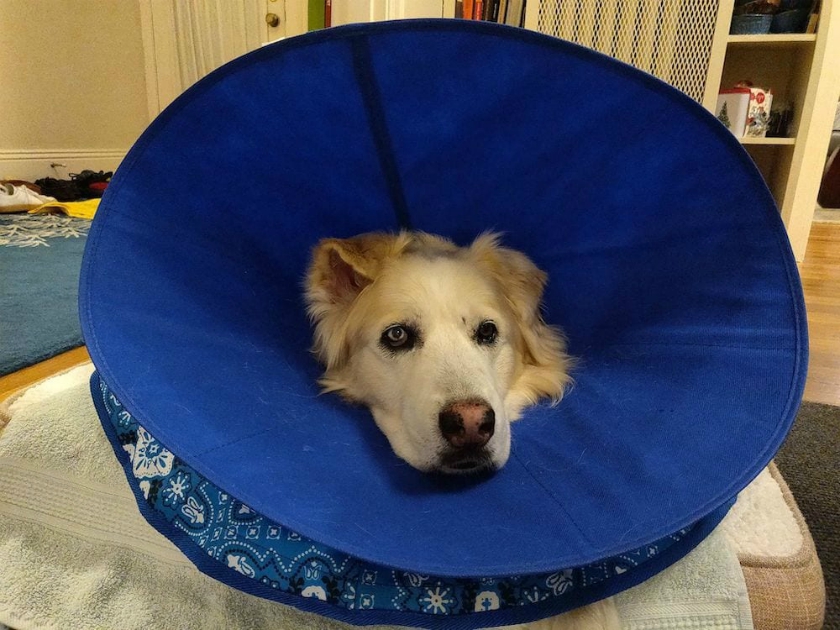 When it comes to buying pet medication, food and supplies, the Internet has leveled the playing field for pet parents like us. Sadly, it's also made it much easier for scam artists to not only steal our money but put our fur kids' lives at risk.
According to a 2020 Bayer Animal Health survey in the United Kingdom, 10 percent of nearly 2,000 pet owners believe they were duped into buying fake pet medication.
The pet parents who responded to the survey didn't get the fake pet meds from their vet. Instead, nearly 87 percent were conned after landing on Internet websites known to sell counterfeit products, including illegally produced dog and cat medication and pet supplies.
Sniffing the Trail of Fake Pet Meds
The two biggest offenders who sell fake pet meds? eBay and Wish.com. While shopping on those sites, nearly two-thirds of pet parents surveyed by Bayer said they couldn't tell the fakes from the real deal.
Bayer conducted the survey in the UK, but say that the problem of fake pet medication deals happens in the US too. Earlier this year, customs officials in Philadelphia seized fake Seresto flea collars (a product manufactured by Bayer). The bogus collars were from China and Hong Kong and about to be mailed to U.S. customers.
"These pet owners had concerns about the authenticity of pet medicines that they'd ordered online in good faith, and on reporting the issue, received confirmation that the products they'd bought were indeed fake," according to Bayer.
When Pet Supply Bargains are Too Good to Be True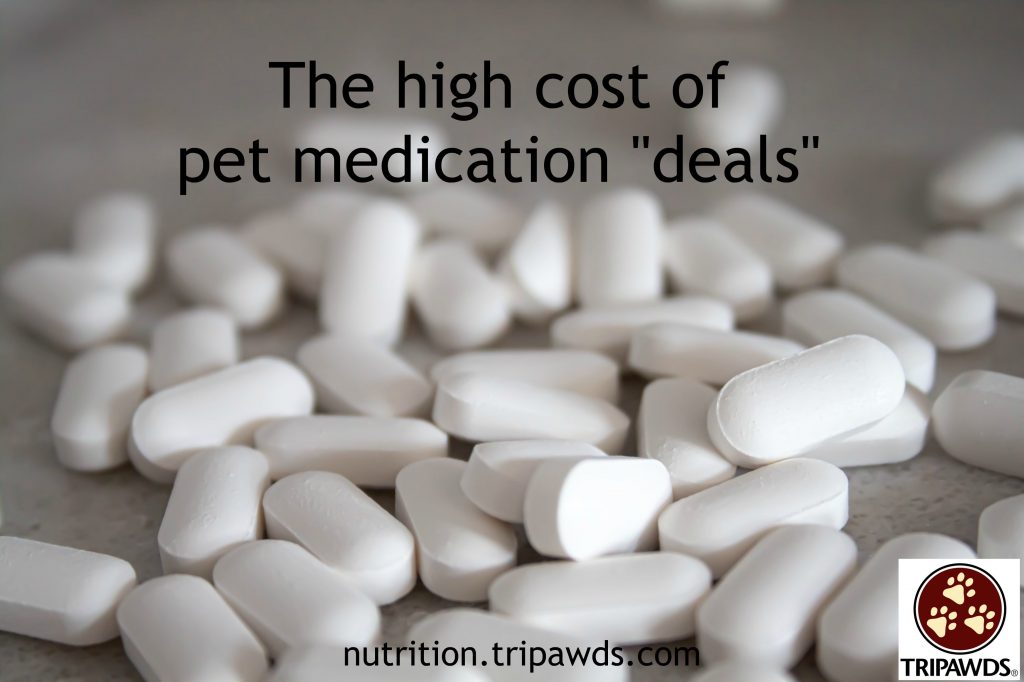 Let's say you spot an amazing deal on flea and tick medication for your Tripawd. You get the product, apply it and expect it to work, right? Well, a fake one might work, but then again, it might not. And when it doesn't, your pet is at risk of all of the deadly flea and tick-borne diseases you're trying to avoid.
Or, maybe you want to do everything you can to help your pet fight cancer. So you stumble upon a product like "Tumexal," which literally claimed to cure dog cancer. After spending hundreds, maybe thousands of dollars, your dog is still sick. Now, your money that could have been spent on proven treatments is gone. What now?
Learn How to Spot Rip-Offs and True Tails of Tumexal, a Fake Dog Cancer Drug
Next week, we will show you how to spot fake pet medication deals. You'll learn where to buy real pet medication too. Finally, we will share the true tail of Tumexal. This phony dog cancer therapy recently made headlines, eight years after we called it out as a scammy looking drug wasting Tripawds members' precious money. Stay tuned for the scoop.