Ever since the COVID-19 pandemic started, bringing home groceries or opening a UPS package makes us nervous. We wipe everything with anti-bacterial wipes, but our stash is running low. What a relief to learn about these vet-approved, pet safe coronavirus cleaning and disinfecting products.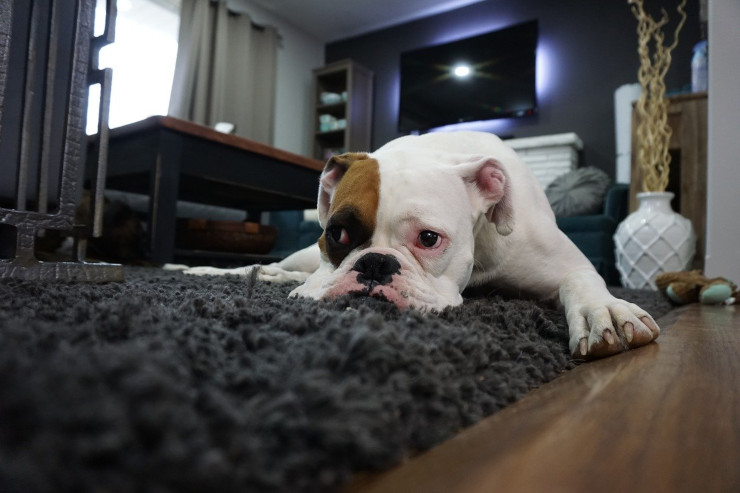 Hey folks, this blog has Amazon affiliate links. Purchasing any products after clicking on them sends a small commission to the Tripawds community. Thanks for your support!
Why and Where to Clean with Pet-Safe Supplies
We used to clean and disinfect surfaces with vinegar and water. But in the Coronavirus era, that's not strong enough. Much is being learned about the virus right now and although scientists know that it's relatively fragile, only certain disinfectants are proven powerful enough to kill it on surfaces.
But don't go reaching for that bottle of Lysol just yet. Just as before the pandemic, you must be cautious when using cleaning products around your pet. That's because animals rely on their sense of smell way more than we do. For example:
Humans have about 5 million olfactory receptors.
But cats have at least 200 million olfactory receptors
And dogs have more than 220 million olfactory receptors!
The Right Pet Safe Coronoavirus Cleaning Products Can Prevent Nose Blind Stress
A cat or dog's powerful nose creates a "map" to get around in the world. If you clean their environment with harsh chemicals, you basically tear up the map! They become unable to "see" with their noses and become "nose blind" to their environment. Nose blind behavior manifests in anxiety and fear. This is one reason why many pets get stressed at the vet clinic.
Sure, it's critical to be extra clean during the Coronavirus pandemic, but remember your pet's noses when doing so.
Dos and Don'ts of Cleaning Your Home During Coronavirus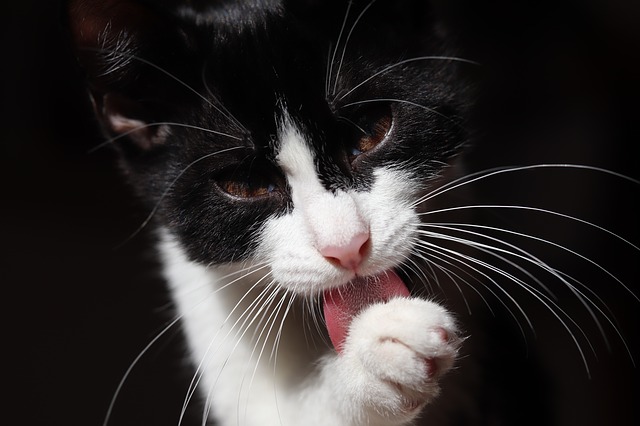 DON'T use cleaning products directly on your food. These products were not meant for human consumption. Plus, there are no known risks of contracting Coronavirus through produce. Save yourself the effort and focus on disinfecting elsewhere.
DO wipe down products that may have been contaminated at the grocery store or while products are in transit. Scientists know a little about how long Coronavirus lives on surfaces, but not enough just yet. The risk is probably low that you can get sick from contaminated packaging. But you still want to use care by disinfecting food packaging as well as the outside of boxes delivered by couriers like UPS.
"Packages will be coming from a number of hands, and you might not know the symptom status of everyone who touched it along the way," said Jodie Dionne-Odom, M.D., assistant professor in University of Alabama's Division of Infectious Diseases. "Wash your hands after opening and handling the package. That will kill the germs."
DO use pet safe Coronavirus disinfectants. A recent Clinician's Brief Article, "Top 10 Disinfectants for COVID-19" lists effective cleaning products for veterinary clinics. Some of them are not accessible to laypeople like us but some are. Here are three that we can safely access and use right now:
Pet-Friendly Soap and Water / Detergents
No, this isn't a disinfectant but right now it's your best bet to remove Coronavirus germs. We have always used Dr. Bronner's Pure Castille Soap for everything. Now it feels great to know it can kill that awful virus!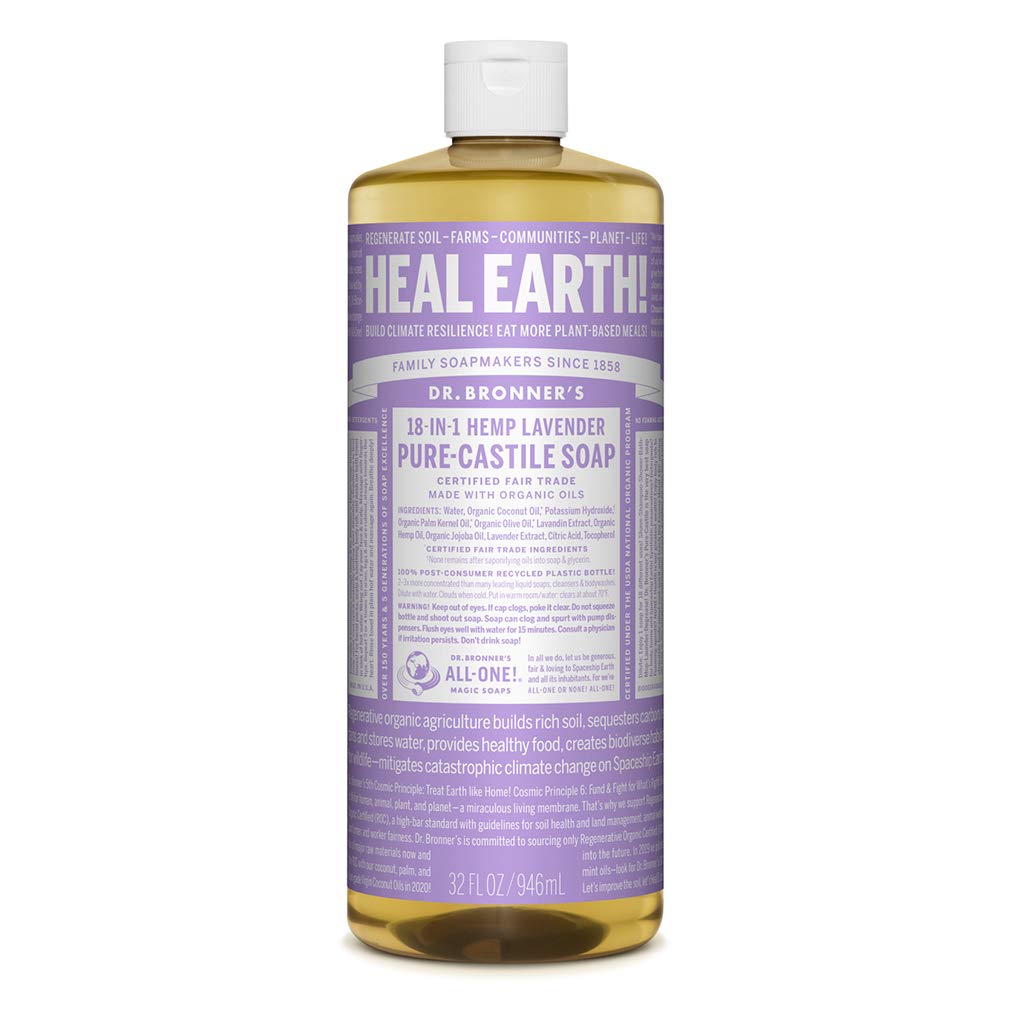 Current studies show that soap and water used at a 1:49 dilution kills SARS-CoV-2 in 15 minutes or less. "If available, it is still highly recommended to apply a true disinfectant after cleaning with soap to enhance the killing of any remaining microorganisms," writes Jarod Hanson, DVM, PhD, DACVPM.
Hydrogen peroxide, 3%
What better pet safe Coronavirus cleaning product than a solution used to remove skunk smell from pets? According to Clinician's Brief, Hydrogen peroxide at 3% can kill the rhinovirus in 6-8 minutes. Current science shows that a 3% hydrogen peroxide should also kill Coronavirus. Use care though: this liquid can bleach some surfaces and fabrics.
Chlorhexidine, 0.05%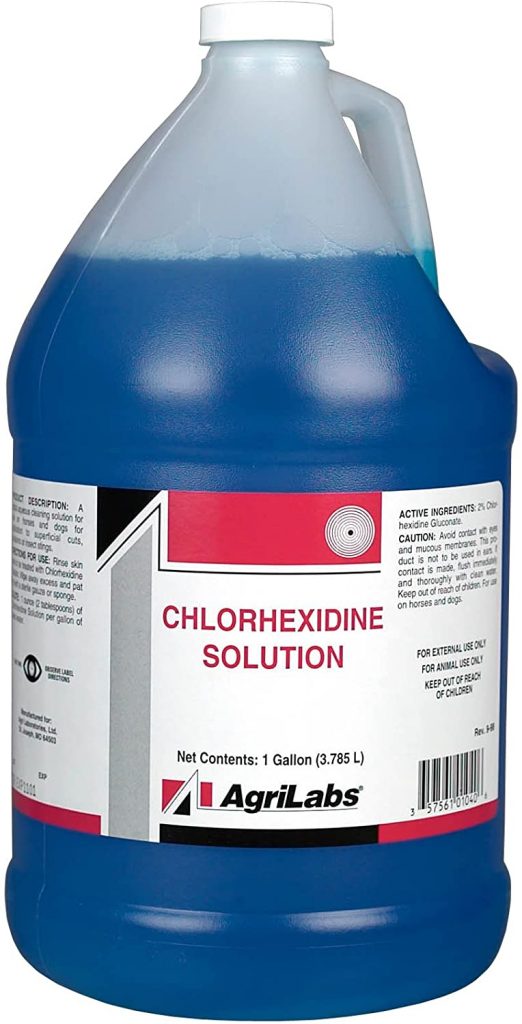 The same disinfectant used in antiseptic wipes for pets with hot spots can be used as a pet safe disinfecting product. Research using .05% of chlorhexadine shows it kills Coronavirus within five minutes.
Coronavirus Cleaning Tips for Pet Safe Products
Don't mix products.
Allow for adequate drying time; don't wipe surfaces immediately after applying the disinfectant.
For more detailed instructions on how to clean your home, follow guidelines for CDC Cleaning and Disinfection of Coronavirus.