Any day is a great day to have a Tripawd party! Whether your dog or cat is celebrating a one week, one month or one year ampuversary, finished all their chemotherapy treatments or you just want to celebrate for the heck of it, these tasty cakes and cookie baking mixes just for pets are a perfect way to get the party started!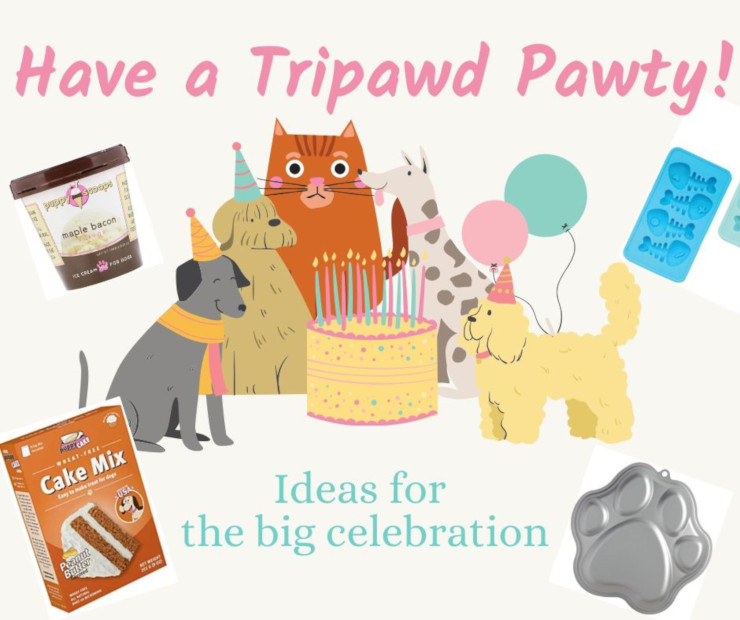 This blog contains Amazon Affiliate Links. Click and shop for anything, and Tripawds receives a small commission. Thanks for your support!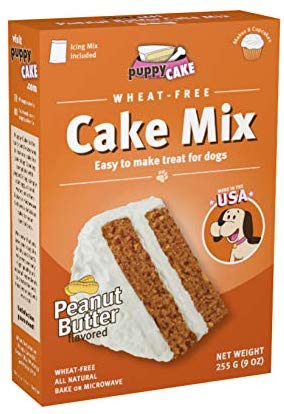 We checked out the Puppy Cake Mix ingredients to make sure they're relatively healthy. Here's what it contains: rice flour, cane sugar, peanut flour, baking powder and salt. Frosting mix: tapioca starch and unflavored yogurt powder.
Of course you'll need a cake mold to bake your dog's party cake.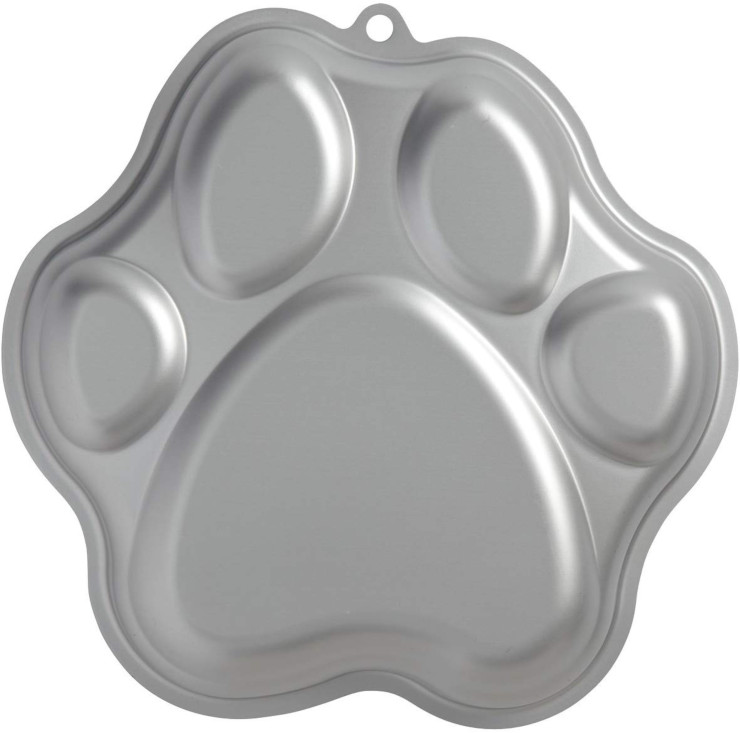 How to Make a Cat Party Cake
It's easy to find DIY cat party cake recipes on the Internet, like this one.
But finding a ready-mix cat cake product was trickier. We didn't give up, and eventually found a good one!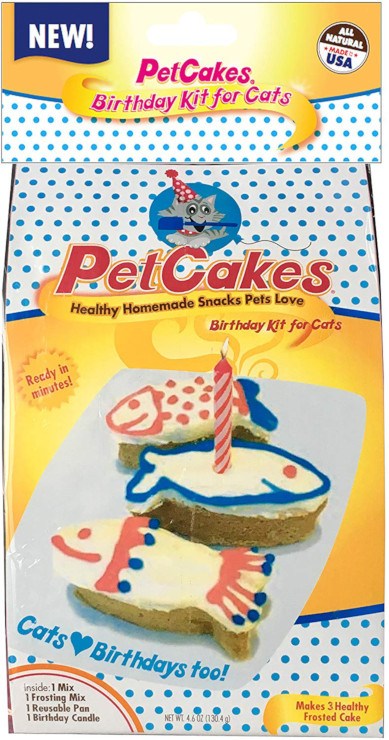 The ingredients look to be as good as it gets for an easy DIY pet cake mix. They include:
Organic Oat Flour, Brown Rice Flour, Turkey Powder, Flax Seed Powder, Baking Soda (Sodium Bicarbonate), Baking Powder (Sodium Bicarbonate, Corn Starch, Sodium Aluminum Sulfate, Calcium Sulfate, Monocalcium Phosphate); Frosting Mix: Dehydrated Yogurt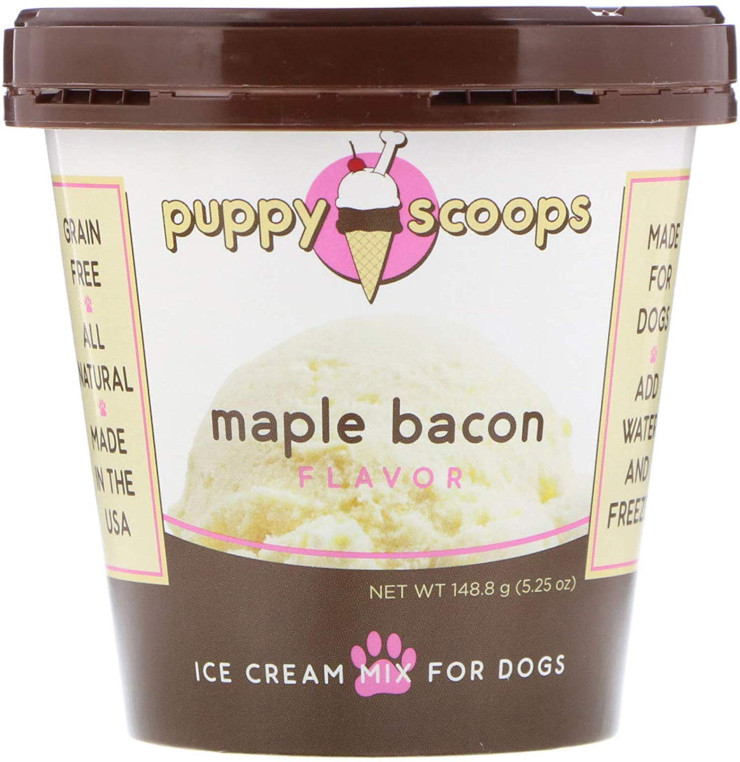 Make Pet Party Favors for the Guests
Party favor pet treats are just as important as the cake. Check out our Easy Fish and Meatballs Recipes for Cats and Dogs blog post, featuring this recipe from the Animal Clinic of Warren, PA.
Cheesy Fish Balls for Cats
3 Baby Carrots, cooked until soft
16 oz Canned Tuna in olive oil, drained
2 oz Cooked Herring, skin removed
2 TBSP Whole Grain Bread Crumbs or Oatmeal
2-3 TBSP Grated Cheese
2 tsp Brewer's Yeast
Several pinches of Chopped Catnip
1 Egg, beaten
2 TBSP Tomato Paste (not ketchup)
Preheat oven to 350 degrees F
Mash the carrots with the fish, bread crumbs or oatmeal, cheese, brewer's yeast, catnip, egg and tomato paste to an even paste.
Mold into the Fish Bone Cat Treats Baking Mold shown below.
Bake for 15-20 minutes, checking frequently: the fish balls should be golden brown and feel firm. Cool thoroughly.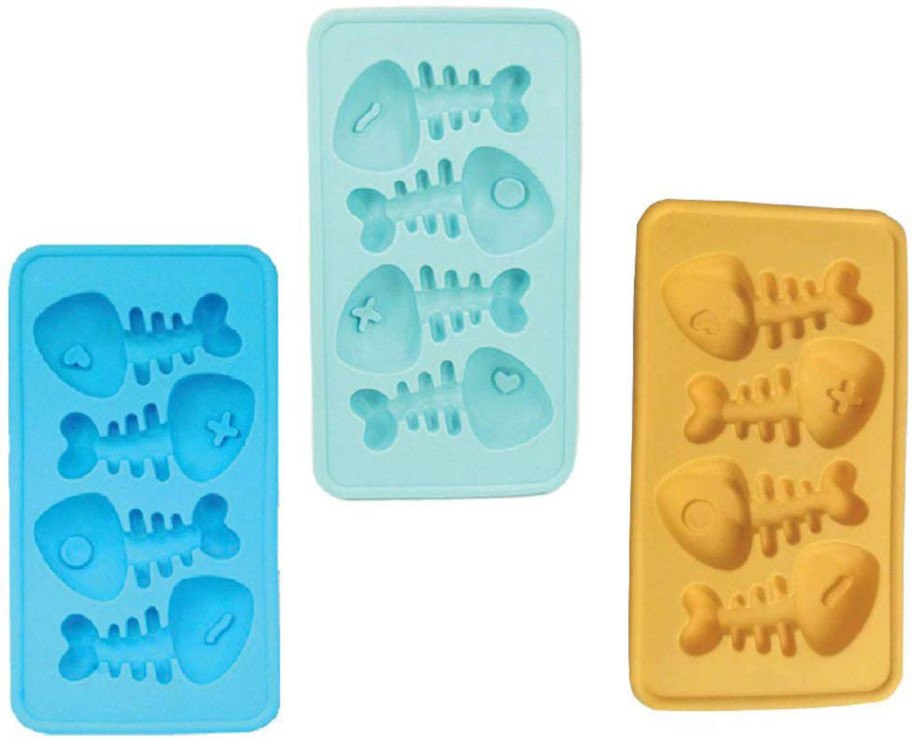 Don't forget these Paw Print Goodie Bags to store your pawty favors!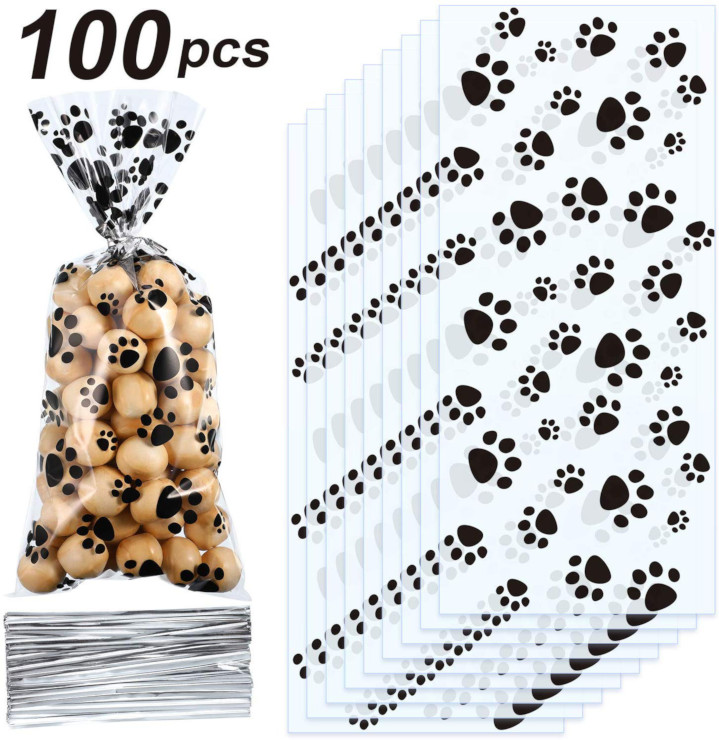 When you have your own Tripawd Party, be sure to do a Shout Out in the Tripawds Discussion Forums. We would love to celebrate along with you!