Spring might still be hiding where you live, but warmer, wetter days are coming soon. And along with it, those bloodsucking parasites that hurt our pets, and us. Are you ready? What are your favorite flea and tick remedies for your Tripawd hero?
Our Favorite Flea and Tick Remedies for Healthy Tripawds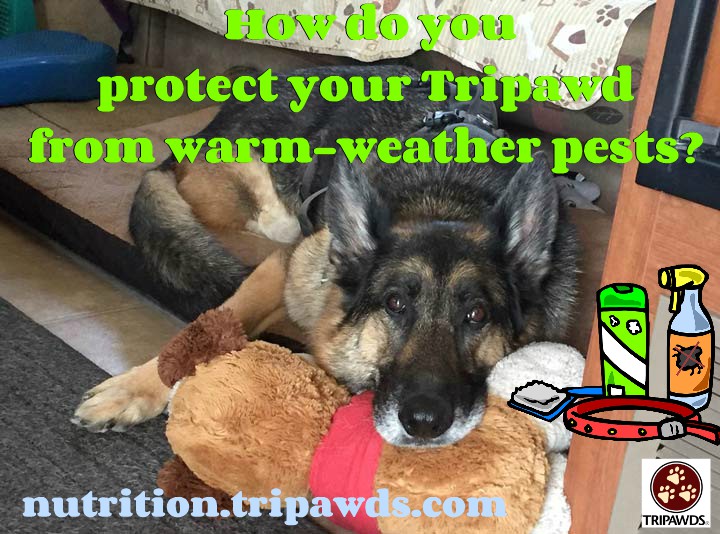 A few weeks ago the Meg-a-Star's mum Clare asked a timely question in her Discussion Forums Eating Healthy topic, "Alternatives to Conventional Preventatives."
I'd be interested in hearing what alternatives people use to conventional preventative treatments, for ticks, fleas, worms etc.
It got us to thinking about all the ways we've tried to avoid putting too many chemicals on Wyatt Ray, by blending conventional pest preventatives with our favorite flea and tick remedies made from natural ingredients. Here's what our protocol looks like.
(Some products below feature Amazon affiliate links, which means the Tripawds community gets a small commission if you buy products after clicking on one. Thanks for your support!)
During winter Wyatt gets vet-prescribed Heartgard Chewables to protect him against heartworm in the temperate climates where we avoid cold weather (the lower Southwest).
When the long, hot summer hits, we apply Revolution, a conventional product that protects against heartworm, fleas and the American dog tick. We don't like to do it, but we also don't want another pest-filled summer of 2016, when Wyatt brought home ticks every day.
And throughout the year, we use these natural products to help Wyatt Ray win the war on pests: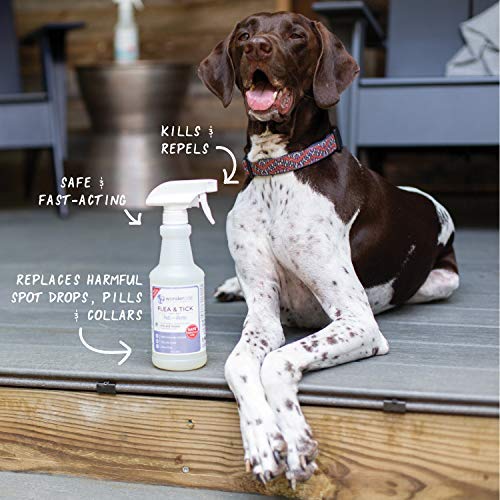 Wondercide Flea and Tick products contain No DEET, pyrethrins, pyrethroids or other chemical pesticides! Safe and natural alternative to chemical pesticide spot drops, pills, powders, collars, bombs and dips.
Kills full flea lifecycle: adult fleas, eggs, larvae and pupae.
Also works to kill ticks, mosquitoes, mites, mange and more.
Safe for puppies, kittens, nursing mothers and seniors.
Non-staining on pets, bedding, furniture, and flooring.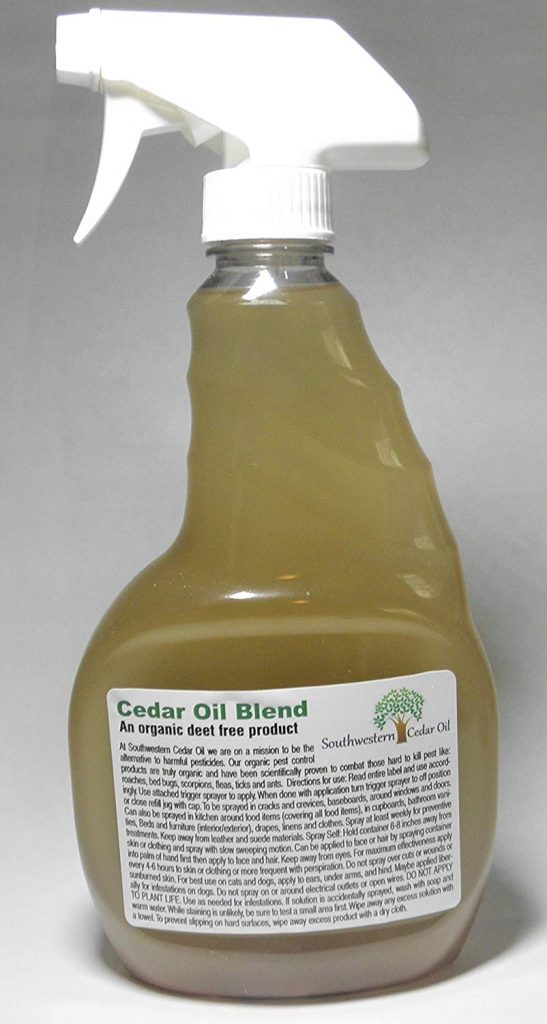 Southwestern Cedar Oil keeps insects from calling your home their home. Cedar Oil Blend is a unique blend of natural products used to eradicate and prevent unwanted insects on you and your pets.
100% organic and safe.
Use on all types of bedding, fabric, wood, tile and cellulose materials — even around food.
Also controls bedbugs, scorpions, centipedes, ant, roaches and other common insects.
Vet's Best Flea and Tick Home Spray, Shampoos and Treatments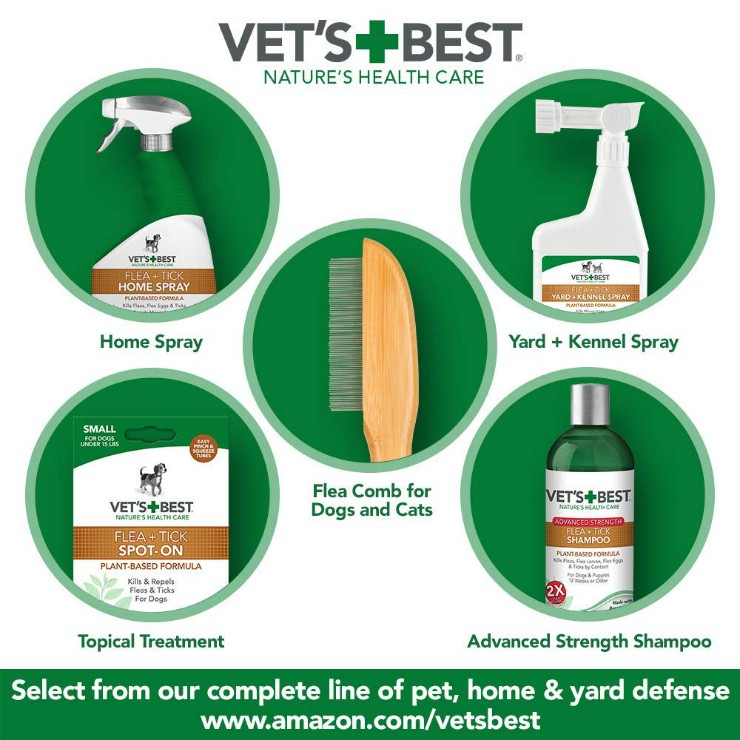 Vet's Best natural pest control products kill fleas, flea larvae, flea eggs, ticks and mosquitoes by contact without harsh chemicals.
Effective against pests but gentle enough to use around the whole family. Also gentle enough to be applied directly on dogs and puppies 12 weeks or older.
USA-made steam-distilled essential oils are selected for potent pest-fighting properties, 100% Certified Natural.
Applies easily on surfaces, indoors and out, including dog bedding, crates, furniture, blankets, upholstery, carpets, outdoor surfaces, and more.
So, what do YOU use to keep pests off your pets?
We are always interested in hearing about the products (natural or conventional) that other Tripawds members find helpful. Share yours with us below in the comments or in Meg's mum's Forum post so we can all learn from each other!