Cooking for your Tripawd is pretty easy. Creating a nutritionally sound meal isn't, but a homemade pet diet nutrition spreadsheet created by Tripawds member GoodMilo can help make it easier.
Is Your Homemade Pet Food Recipe Balanced?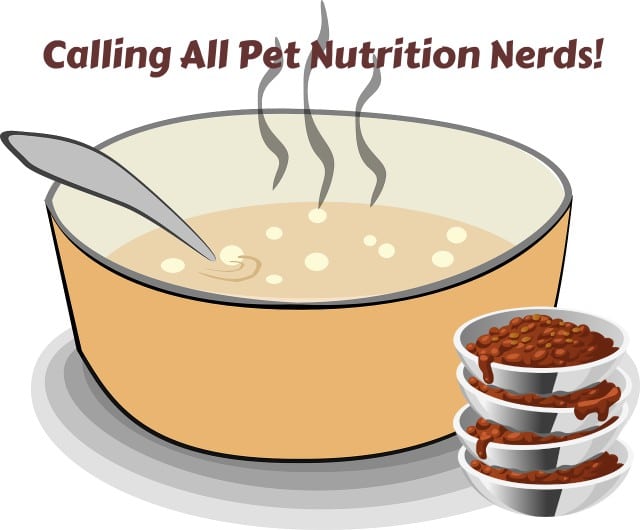 Are you a pet nutrition nerd? Manni's mom Tina is, and earlier this year she wanted to know:
If I were to produce dog food, what would be in it ideally to meet necessary (bodily) requirements, i.e. what ratios, what numbers of minerals, vitamins and such, general nutrition info?
Unfortunately this information is difficult to find, which makes home cooking for pets a real guessing game. It's also one reason why the majority of home cooked pet diets are nutritionally unbalanced, according to pet nutrition experts like Dr. Jennifer Larsen, DVM, PhD, DACVN, Associate Professor of Clinical Nutrition at the University of California at Davis' Nutrition Support Services.
Dr. Larsen and colleagues like Tripawds Fairy Vet Mother Dr. Pam recommend working with veterinary nutrition consultants to formulate a custom diet for our pets. "I would contact a veterinary nutritionist at http://www.acvn.org, she says. "They can help you balance a diet the right way.  Up to 80% of homemade diets are not balanced and in most cases you will have to supplement calcium, fats, and vitamins/minerals to get it right."
A Pet Diet Nutrition Spreadsheet for Better Recipes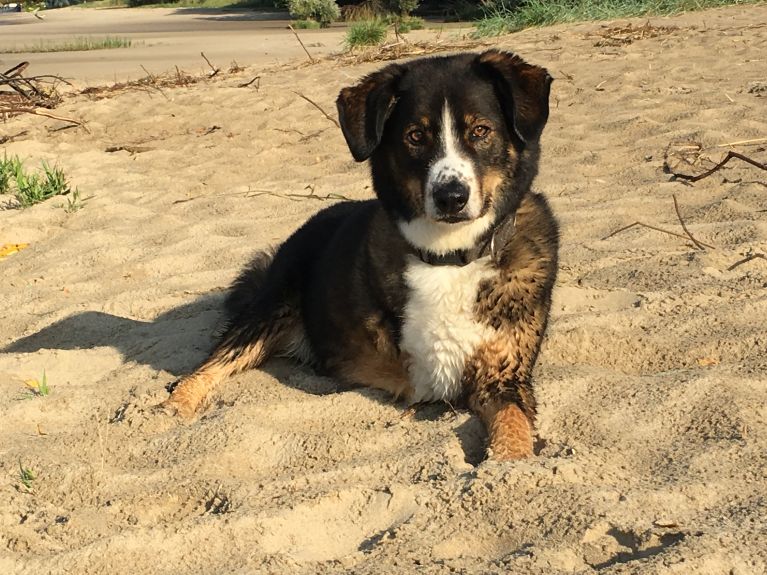 If you are one of the thousands of pet parents who formulate your own recipes, Tripawds member goodmilo has a pawesome pet diet nutrition spreadsheet that can help.
"I do have a slick spreadsheet that I put together for determining what I was putting in a meal in terms of calories, carbs, proteins, and fats — and it could be extended to include vitamins and minerals if you had that info," she posted in the Eating Healthy Forum Discussion earlier this year.
"When Milo had cancer, I opted to cook for him. My goal was to go very low carb based on research that says cancer cells process carbs more easily than fat and protein calories. I opted to use a variety of proteins and vegetables, in hopes that the variety would help him get a reasonable mix of vitamins and nutrients. I bought a food scale, would cook up a storm, and put it in the food processor.
This spreadsheet is a tool for determining how many calories per cup were in the resulting recipe, and how much to feed the dog."
Download Jennifer's Homemade Pet Diet Nutrition spreadsheet. You'll notice it has five different sheets within the document. Each tab has different calculations to help you formulate a meal plan based on your dog's specific nutritional needs. Read the Overview tab carefully, it contains valuable information to get started.
Tell Us Your Homemade Pet Food Diet Tips!
Do you have experience working with homemade pet food diets? If so, comment below and share your experience. We'd love to hear how you do it.