Hey Tripawds parents in the U.S., got two minutes? In recognition of Pet Obesity Awareness Month, please register for the 2017 Pet Obesity Survey by the Association for Pet Obesity Prevention (APOP).
The 2017 Pet Obesity Survey Needs You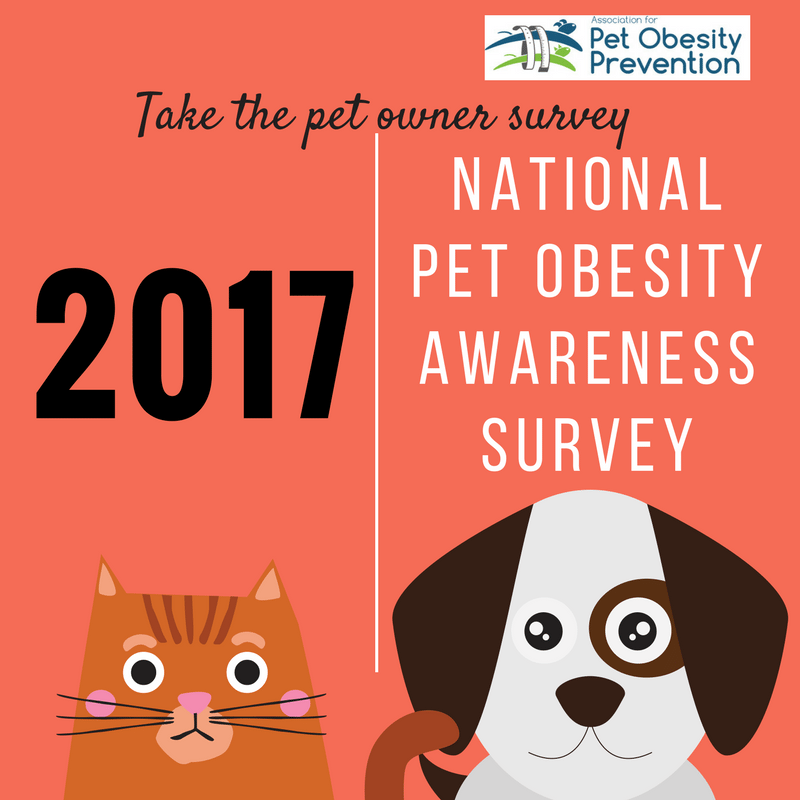 You may have guessed we're a little fanatical about ways to prevent pet obesity. That's because Tripawd dogs and cats are more prone to injury when they're overweight.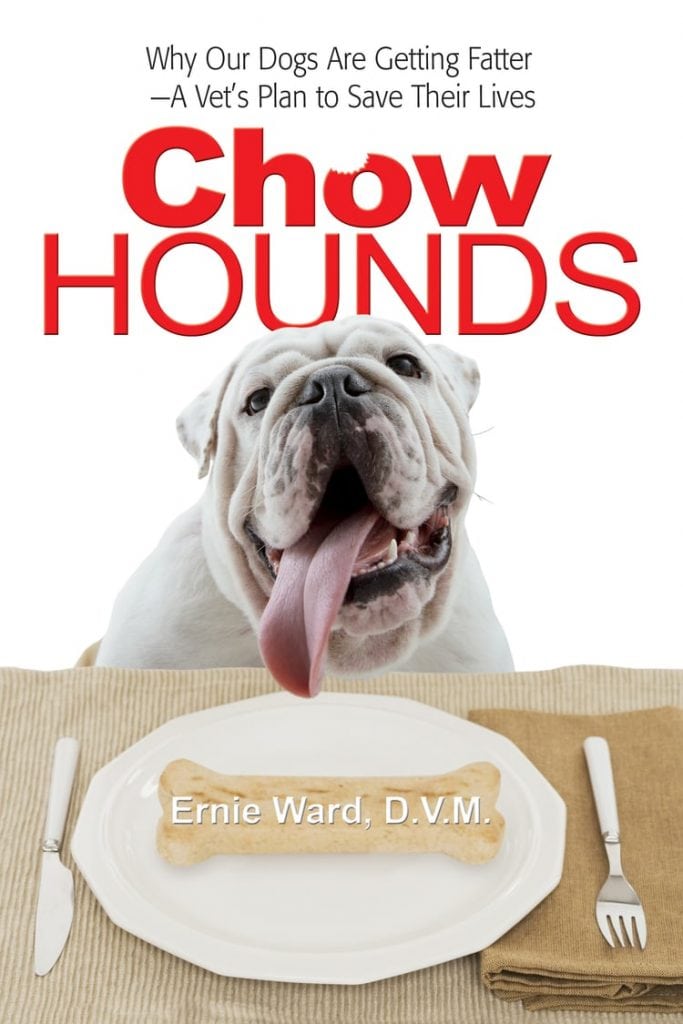 Through the years we've seen many overweight three-legged heroes suffer injuries that could have been prevented if they were living at their ideal weight (i.e., slimmer than pets of the same breed-type).
This blog is filled with tons of Tripawd weight loss tips and one way we learn them is through the Association for Pet Obesity Prevention (APOP). Led by pet obesity expert Dr. Ernie Ward, APOP exists to help pet parents and the veterinary community be aware of the dangers of pet obesity.
The 2017 Pet Obesity Surveyy gathers data from anonymous responses to help raise awareness about the current state of dog and cat obesity.
Obesity is the number one health threat pets face, and the most important pet health decision owners make each day is what and how much they feed. — Dr. Ernie Ward, APOP Founder and author of "Chow Hounds: Why Our Dogs Are Getting Fatter -A Vet's Plan to Save Their Lives
Whether you have a Tripawd cat or dog, please hop over to the 2017 Pet Obesity Surve. The survey is limited to U.S. residents for now but hopefully will expand its reach in the future.
You will be asked to register, then respond to a confirmation email. It's an extra step but it helps to ensure confidentiality and data security.
Tips to Help Your Tripawd Stay Slim and Lose Weight
Even one or two extra pounds can harm any pet, but especially a Tripawd. Take time to learn how to keep your Tripawd safe from injury by tuning into Episode #56 of Tripawd Talk Radio for our interview with Dr. Ernie Ward.
Listen to Dr Ernie Ward on Tripawd Talk Radio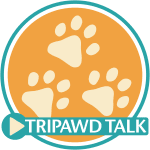 Subscribe to Tripawd Talk wherever you enjoy podcasts!
Be sure to read about Tripawd weight loss success stories too!