If your dog or cat has cancer you've probably considered changing foods and adding supplements. But before you try any new pet cancer diet recipes you read about on the internet, it's safer and smarter to first consult with an expert like Dr. Jennifer Larsen, DVM, PhD, DACVN, Associate Professor of Clinical Nutrition at the University of California at Davis' Nutrition Support Services. We're happy to have her on this episode of Tripawd Talk Radio.
Home-Prepared Pet Cancer Diet Basics from a Vet Expert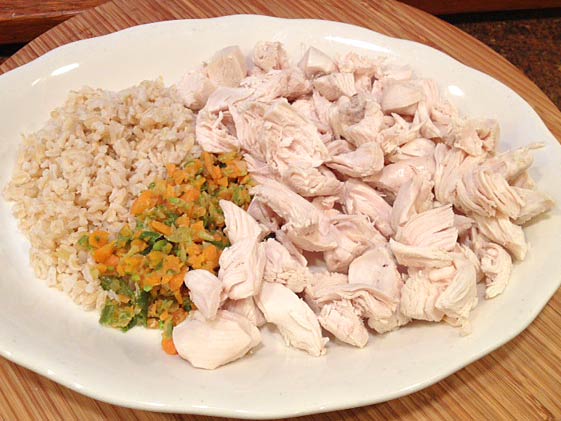 Tripawds members enjoy sharing their experiences with different vet-approved diets. But keep in mind that every home-prepared pet diet automatically has two disclaimers; what works for one may not work for another, and it's imperative to talk to your vet before trying anything new, especially if your pet has cancer. Today on Tripawd Talk Radio Dr. Larsen gives us the tools to feel more knowledgeable when we discuss pet nutrition with our vet.
Listen below to hear Dr. Davis explain science-based facts about cancer and pet nutrition, such as:
Can commercial pet food cause cancer?
What happens to the body when cancer takes over?
How does cancer affect our pet's nutrition needs?
Can a better diet help our pets fight cancer? Is there such a thing as a "cancer diet" for pets?
What is the most important thing we should know about our pet's dietary needs while fighting cancer?
Listen to Dr Larsen on Tripawd Talk Radio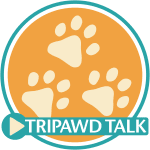 Subscribe to Tripawd Talk wherever you enjoy podcasts!
About Dr. Larsen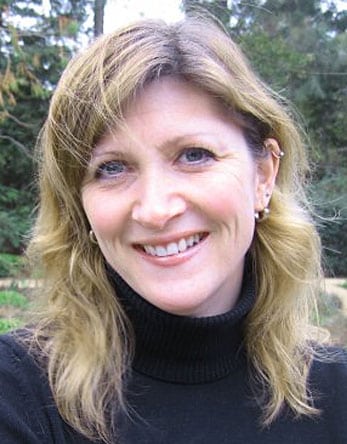 Dr. Jennifer Larsen holds Bachelor's and Master's degrees in Animal Science and a DVM from UC Davis. She completed one year in local private practice before accomplishing a clinical nutrition residency at UC Davis.
In 2007, Dr. Larsen attained Diplomate status from the American College of Veterinary Nutrition, and completed a PhD in Nutritional Biology in 2008.
She is an Associate Professor of Clinical Nutrition at the UC Davis Veterinary Medical Teaching Hospital and does clinical nutritional consulting through the hospital's Nutrition Support Service.