When we heard that the Honest Kitchen published a dog care guide, we had to get our paws on it. Written by company founder Lucy Postins, "Dog Obsessed: The Honest Kitchen's Complete Guide to a Happier, Healthier Life for the Pup You Love," is exactly what the dogtor ordered for new and experienced pet parents alike.

The #DogObsessed Guide to Dog Parenting
What's not to love about the Honest Kitchen? They are one of (if not the) first pet food company to open our eyes to the importance of feeding our pets meals with premium, human grade ingredients. Since the company's founding in 2002, many have tried to imitate the Honest Kitchen. Sill, it's difficult to find another dehydrated pet food that matches the freshness and quality Lucy and her crew put into every bag. Yeah, we're biased. They make great dehydrated pet food!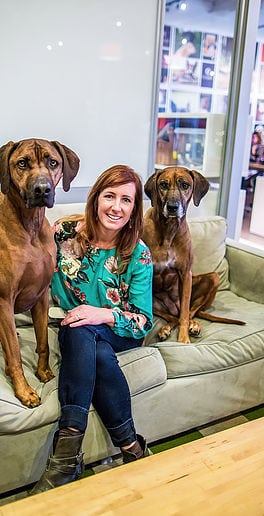 Lucy's new book is the key to having healthier dogs (and we sure hope that a "Cats Obsessed" book is in the future!). Featuring over 45 easy-to-prepare recipes for treats, party meals, and tasty menus that you can actually share with your dog (complete with wine pairings), the book also offers vet-approved health tips designed to troubleshoot common issues like food sensitivities and chronic illnesses, tips for camping and picnicking with your pup, as well as a two-week health and fitness plan.
We know that the Tripawds Community is a super-smart group of highly evolved pet parents. However even the most conscientious dog dad and mom can learn things in this book that they didn't already know.
As a bonus, we especially love how Lucy demonstrates ways to integrate The Honest Kitchen food into larger batches of home cooked pet food. Recipes like Cod and Potato Oven Fritters are such a pawesome way to stretch your pet food budget!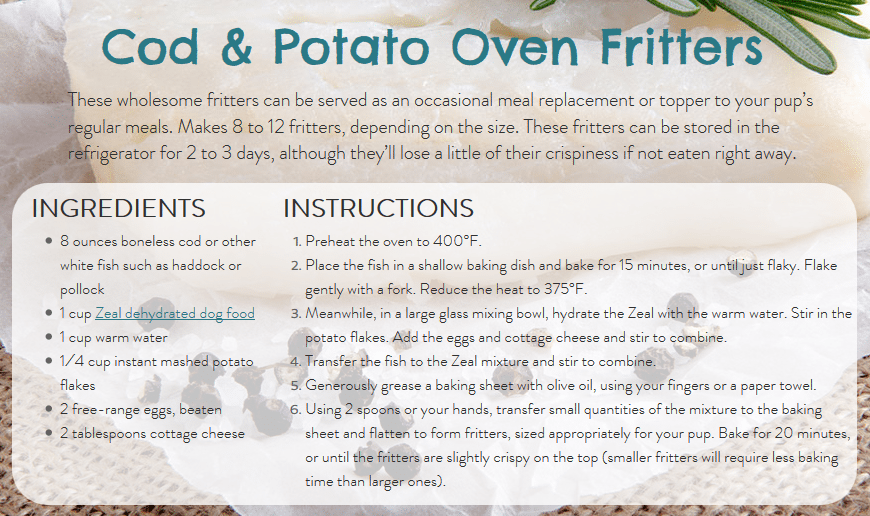 Hop over to the Honest Kitchen website for more great recipes with dehydrated dog (and cat) food.
There are a couple of things we wish the book would have included, like more information about how choose a veterinarian. Also, more about why choosing AAHA-accredited clinics and working with board-certified vet specialists makes a difference, especially during a pet health crisis. Otherwise though, this is a fun read for ever #DogObsessed pet parent.
Combine the "Dog Obsessed" book with a sampling of The Honest Kitchen's many recipes and you've got a pawesome gift that any pet parent will love!
Save
Save
Save
Save