That lucky dawg Wyatt. As Tripawds spokesdog he gets to inspect TruDog's pawesome products, like their premium dog coat supplement. Recently he had a chance to try TruDog's "Soothe Me" Dog Coat and Skin Detox formula.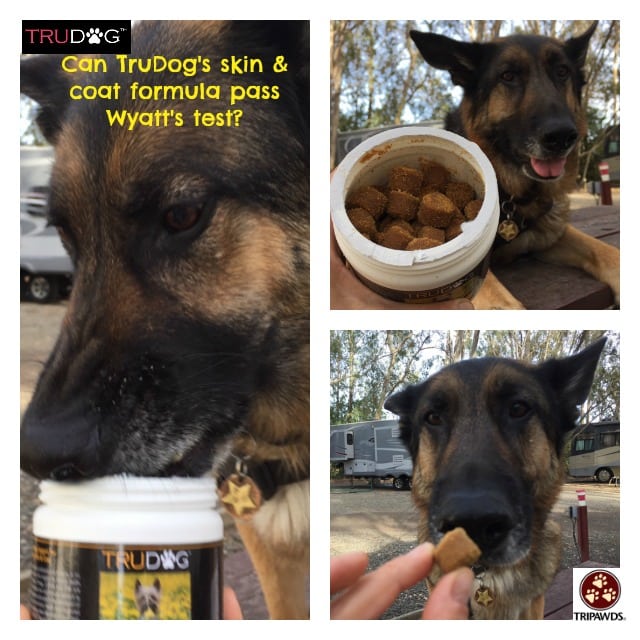 This post is sponsored by TruDog®. We are being compensated to create awareness about TruDog's products, but we only discuss products we've tried ourselves and feel you may be interested in knowing more about. TruDog® is not responsible for the content of this article.
A Tripawd Meets TruDog's Premium Dog Coat Supplement
Wyatt's done great since he began devouring TruDog's products earlier this year. From their FeedMe Turkey raw freeze-dried meat meals to their #FreeMe Joint Supplement, everything we've tried has kept him in tip top shape.
Unfortunately earlier this year Wyatt got a hot spot. His vet told us it probably happened when a foreign object scratched his skin and an infection set in. What's a dog to do?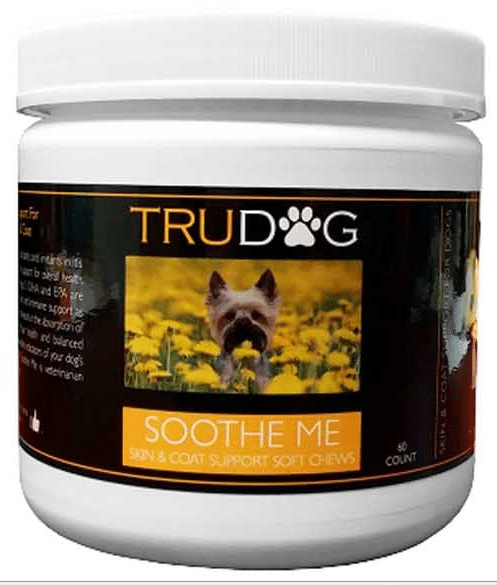 Start devouring TruDog's #Soothe Me of course! This soft chewable treat:
Aids in immune support
Provides a healthier skin and coat
Helps to decrease hot spots and excessive itching/scratching
Here's a peek at the ingredients that make it so special.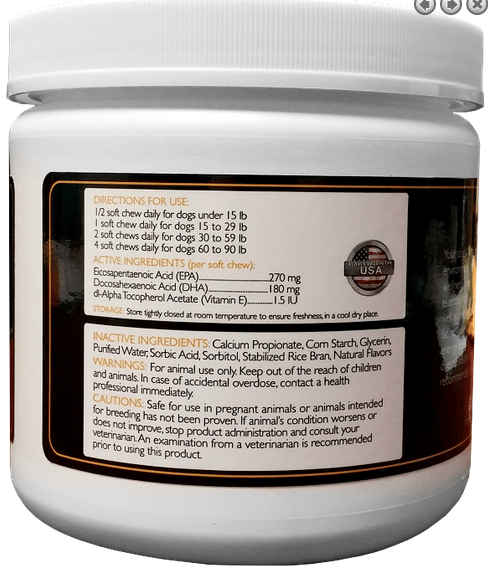 Like all products he tries, we inspected Soothe Me before giving it to Wyatt. He also  inspected the literature carefully, then put his giant snout to work because he wanted to make sure he liked the taste.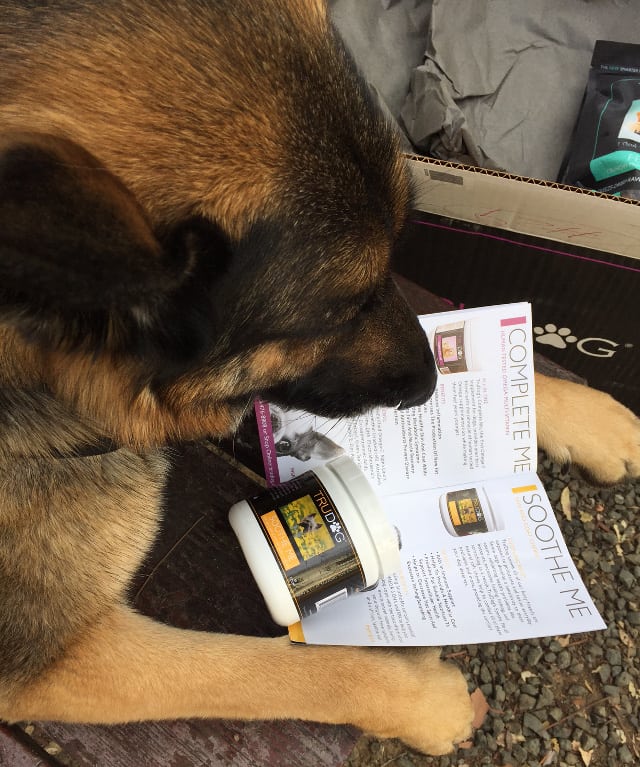 We let him poke around his TruDog shipment, and here's what happened.
Soothe Me contains essential OMEGA 3 DHA and EPA to help your dog cope with the toxic effects of our environment naturally, leaving your dog with fewer symptoms and a shiny, healthy coat.
So far so good! Wyatt's got no problem begging and doing crazy dog tricks in exchange for this premium dog coat supplement. And we love that his hot spot is completely gone too!
Want your Tripawd canine to try it too? Shop TruDog's premium dog coat supplement and let us know what you think.
Save