One day your puppy is a ball of crazy, unstoppable energy. And the next, he's sporting a gray muzzle with the dignified look of a wise old pack leader. Not even a super hero can stop a dog's aging process, but one thing we can do is protect and heal our dog's joints. We're playing super hero to Wyatt Ray, by starting him on Free Me, a premium dog joint supplement by TruDog™.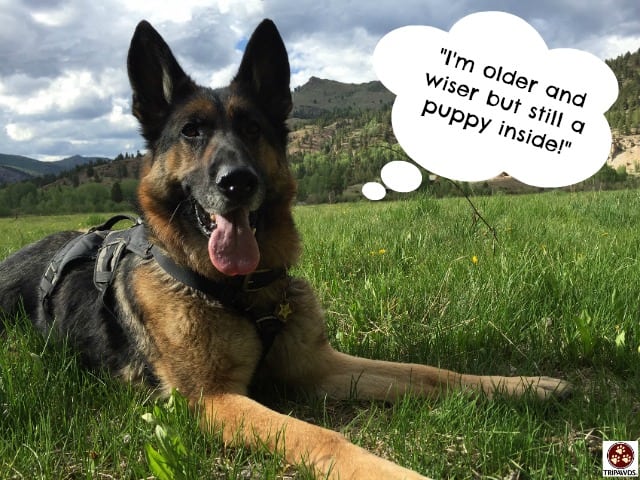 This post is sponsored by TruDog®. We are being compensated to create awareness about TruDog's products, but we only discuss products we've tried ourselves and feel you may be interested in knowing more about. TruDog® is not responsible for the content of this article.
Wyatt Ray is getting older and yep – a little mellower! Some days he prefers catching sunbeams instead of a wave, on others he's ready for more action. He gets a daily a mix of healthy and safe exercise to keep him limber and injury free. But now that he's almost eight, his needs are more challenging. Just like humans, his joints have to feel good enough so he wants to exercise. That's why a premium dog joint supplement like Free Me makes all the difference.
Because his joints are strong, he wants to do this: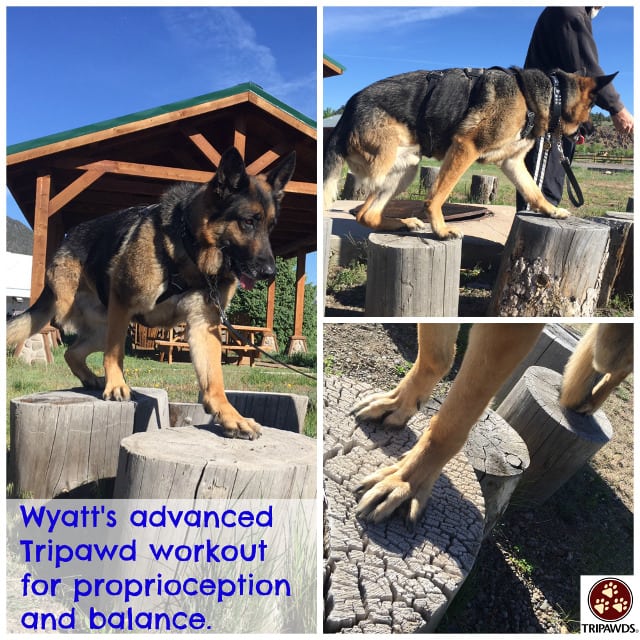 Free Me is a once-daily, liver flavored joint supplement for dogs that promotes:
Reduced Discomfort
Less Inflammation
Better Range Of Motion
Increased Joint Cushioning
Why Other Dog Joint Supplements Don't Compare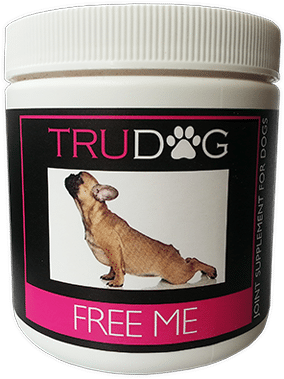 Free Me works because it contains a breakthrough joint support formula called BiovaPlex. This all-natural egg shell membrane extract is clinically tested to keep joints flexible and stable. It's rich in elastin, collagens and glycosaminoglycans such as chondroitin sulfate and glucosamine. Thia Made in America supplement also promotes healthier skin and coat too.
Free Me also stands out from other dog joint supplements because it contains:
AstraGin®
As a potent anti-inflammatory and pain reliever, AstraGin works by blocking different chemicals that cause pain. Manage the pain and you can reduce the inflammatory compounds found behind many chronic diseases like osteoarthritis.
Astaxanthin®
This key ingredient what allows Free Me to be easily absorbed by the body. It allows crucial amino acids, glucose and vitamins to penetrate the body's blood cells.
Proprietary HA.
As a major part of joint (synovial) fluid, HA (Hyaluronic Acid) promotes joint lubrication. Its secondary role is keeping inflammation in check. Commonly given to horses and people as a medical injection, HA protects tissues by slowing down the damage created by free radicals when inflammation is present.
What you won't find in Free Me:
NO Chinese-made ingredients. Everything is produced here in the USA.
NO Shellfish, Sugar, Wheat, Corn or Soy.
But, you will find a product that's so good, TruDog backs it up!

Another thing we appreciate about Free Me is that it comes in a beef liver flavored powder.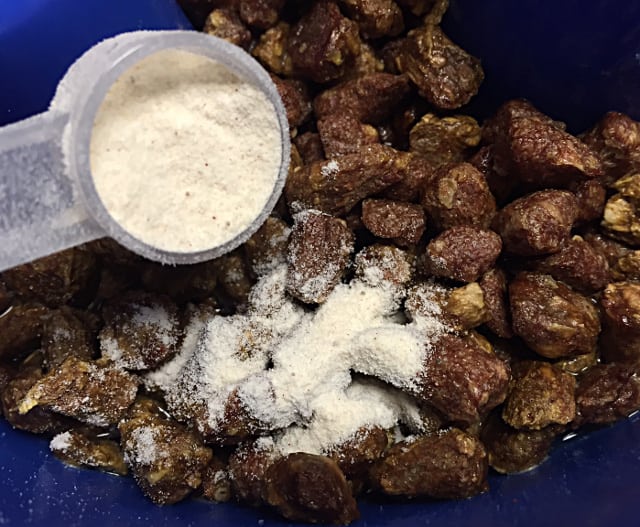 Sprinkle it on your dog's food and they think it's a treat. Because Free Me is water soluble it's easily absorbed too. Wyatt's had no problems transitioning over and probably doesn't even realize it's the reason he's so spry these days! Over the coming months we'll report back on how he's doing. Till then, we encourage you to be your Tripawd's hero and give it a try.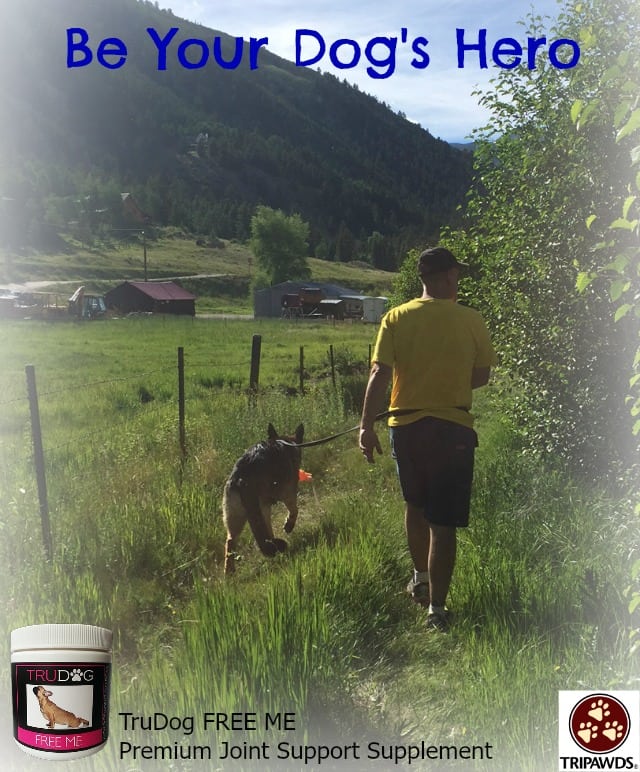 More About TruDog
Truman Tripawd Inspires TruDog Raw Food Nutrition
Pet cancer: Turning the Negative into a Positive
Save
Save
Save
Save