Did you know that almost 60 percent of cats and dogs in the United States are overweight? Most of us don't even know that our dogs and cats need to lose weight. For a three-legged animal, obesity is a major problem that greatly impacts quality of life. Overweight Tripawds are far more prone to mobility issues, joint stress and more.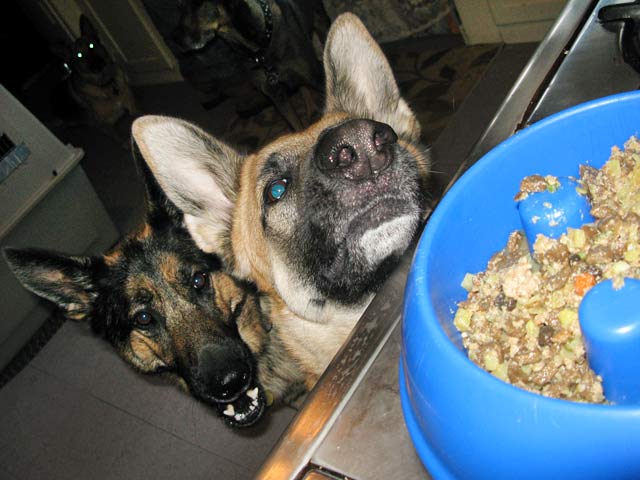 The good news is, we have more resources than ever to determine if our pets need to drop the pounds. And it's ENTIRELY in our hands to help them do it! Our dogs and cats cannot do it alone.
What's even better is our vets are ready to help! Start by making pet wellness checks a regular part of your dog or cat's annual health care. At the wellness check, ask your vet if your dog or cat needs to lose weight. If so, your vet will have many resources to help you get started.
And, you also have this list of our best (so far) "Weight Loss Tips for Tripawd Cats and Dogs" to guide you too.
From the "Eating Healthy" Tripawds Discussion Forum
What Is Your Pet's Body Condition Score?
How do I help my newly tripawed to lose weight and get motivated?
Trying to shed a few pounds (tripawds or quadpawds)
Dry Food Recommendations to control weight
Overweight Silky Terrier Tripawd — what to do?
Do you have a Tripawd weight loss story you'd like to share? Contact us today, we'd love to spread the word and celebrate your success!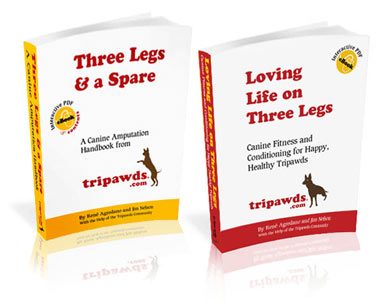 Save
Save