If your Tripawd is fighting osteosarcoma, it helps to take a "full spectrum approach" when thinking about how you want to treat it. Examine all treatment options from Western to Eastern medicine, then get holistic vet help to assist you in coming up with the right blend. That's what Logan's people did when he was diagnosed with osteosarcoma three years ago, and today at age 10, this boy is thriving! Here's his story as told by his mom, Jeane Bock. We hope you find it useful.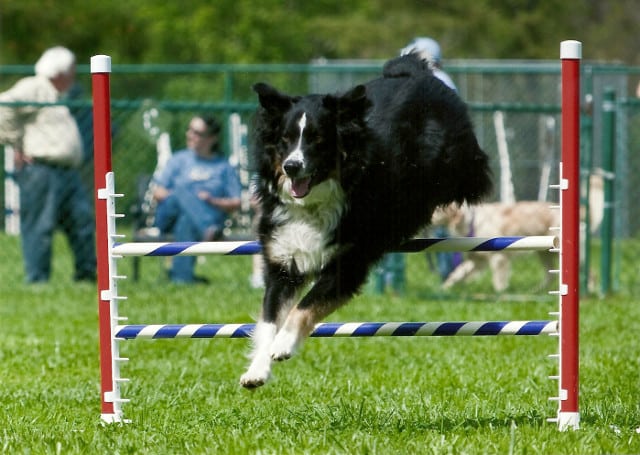 Logan Thrives with Holistic Vet Help
Logan is an Australian Shepard who has just turned 10 years old. We live in Chapel Hill, North Carolina now for 6 years, but Logan came from an Amish farm in Indiana. Both his parents were working farm dogs, so he comes from strong stock and maybe that has something to do with why he is surviving this osteosarcoma so well.
He was diagnosed 3 years ago after suffering a fracture to his right ankle. He had been limping on and off for a while, but this day he came home from running around outside with his paw lifted, and I knew right away it was broken. We went to the emergency vet hospital, he was x rayed and it was wrapped. 2 days later, when we returned for a follow up, we walked out in total shock having been told he would need to lose his leg and had 3-4 months to live.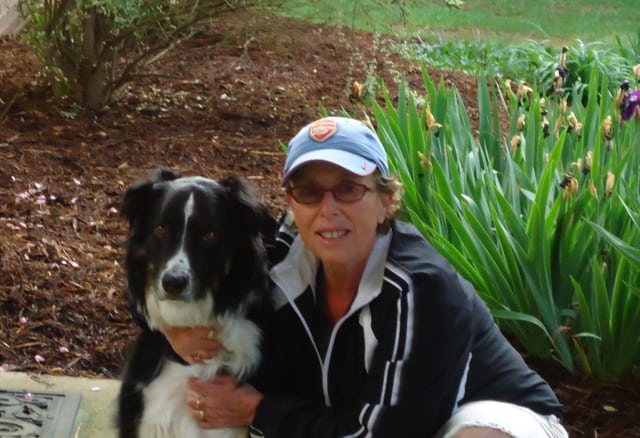 I cried and grieved for days. Then I went into research mode. I was ready to spend any amount of money and was headed towards traditional chemotherapy. Then a friend of mine jumped in and sent me tons of information about holistic treatments. More research including reading and chatting on Tripawds web site. And what a find that was. Amazing support from the tripawd community helped me get through the traumatic hellish 2 weeks following surgery and provided me with options to consider.
I decided to go the holistic route. It just made sense to me to boost the immune system and get at the source. I began working with two holistic vets long distance via phone consultations. Tripawds Jerry directed me to Dr. Charles Loops, a homeopathic vet here in Pittsboro, NC. He provides us with the homeopathic remedies.
The other vet, Dr. William Kruesi. in Clarendon Vermont, was my friend's vet and has since retired. I then found Dr. Tina Aiken in Acramdale, NY who trained along with Dr. Kreusi years ago.
Dr. Loops did an oral consultation and assessment. Dr. Kreusi and then Dr. Aiken did the same plus a full blood screen analysis, which we continue to have drawn by our local vet and then sent to Dr. Aiken every 6 months.
Supplements that get added to his food are adjusted based on his blood work results. The first thing they had me do was change his diet. We moved from high end store bought kibbles to a diet of fresh whole foods, high protein and no carbohydrates which feeds the cancer.
We rotate his diet between chicken, beef, and cottage cheese. Each mixed with cooked pureed vegetables on a 3-1 ratio. Because fish is expensive but has the nutrients he needs we add canned sardines 2 times a week plus a teaspoon of wild sardine oil once a day.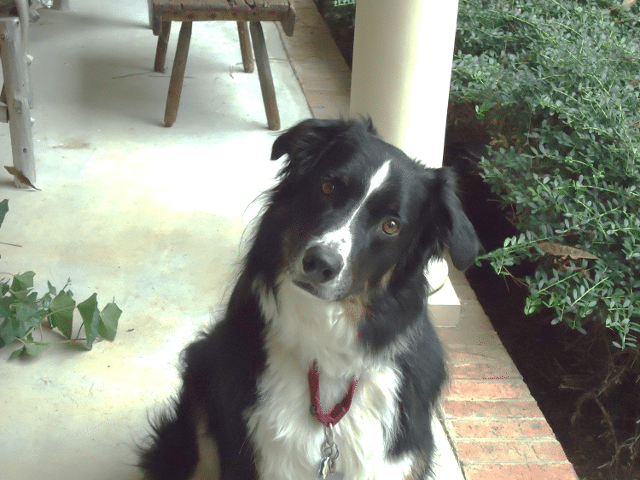 Also added to his food is Golden Paste made from turmeric, virgin organic coconut oil, and fresh ground pepper. The recipe for this can be found on Turmeric Users Group Facebook page. This may all sound cumbersome, but we have it down to a system. I have about 2 weeks of food prepared at a time and after that, it really doesn't take too much longer then feeding the kibbles. He eats his chicken raw, but can't stand raw ground beef, so that is cooked.
10 Minutes after eating he gets the homeopathic remedies. Cell salts are rubbed on his gums and at least 10 minutes after that he gets 2 ml of remedy twice a day alternating between Sulphur, Hecla lavea, and Carcinosin.
Every 4 months we have blood drawn for cancer screen called TK Canine Cancer Panel by VDI Lab Services in California (phone 805-577-6742) This is early detection for metastasis and measures Thymidine Kinase, type 1 (TK1), canine specific c-Reactive Protein (c-CRP) and Vitamin D levels. (Research indicates a link between Vitamin D and cancer).
So far so good and blood work indicates "therapeutic management is effective". Because of adapting to missing that front leg, Logan uses his back muscles excessively and is out of alignment as his front leg has moved towards the middle (a true tripawd) so he receives monthly doggy massages by Tammy Ross Walker, an agility dog masseuse, and chiropractic adjustments by Dr. Lisa Busko.
In so many ways Logan is healthier then he has ever been!
Hope this is helpful to people. If anyone would like to talk about this further, feel free to email me.
Do you have a Tripawd nutrition success story you'd like to share? Let us know and we'll be glad to share it here so others can benefit too.
Please note that we are not vets. The information presented here is not meant to be construed as medical advice or guidance, nor should it be substituted for veterinary assistance. Always discuss any remedies and treatments you wish to pursue with your veterinarian.