Looking for an easy grain-free treat recipe with powerful nutrition? Today we have one just for you! We found it courtesy of the good folks from Vitality Science Holistic Pet Remedies.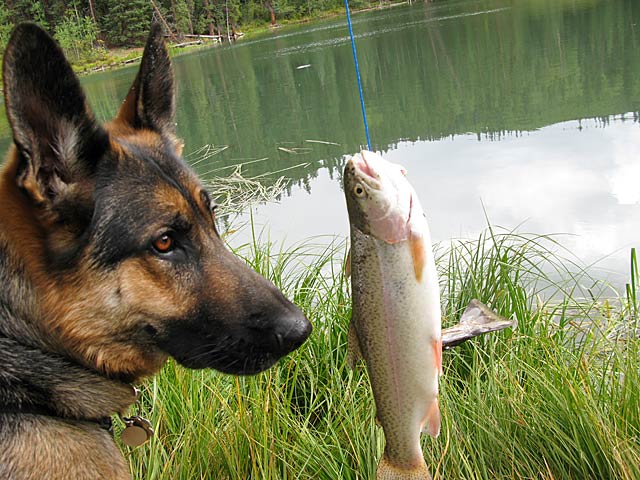 Homemade Grain-Free Salmon Treats for Cats and Dogs
Ingredients
1 (5 ounce) canned pink salmon (tuna can be substituted). Make sure there's no salt and it's packed in water.
1 cup oat flour*
1 large egg
2 tablespoons olive oil
1 heaping teaspoon of dried catnip (yes, for dogs too!)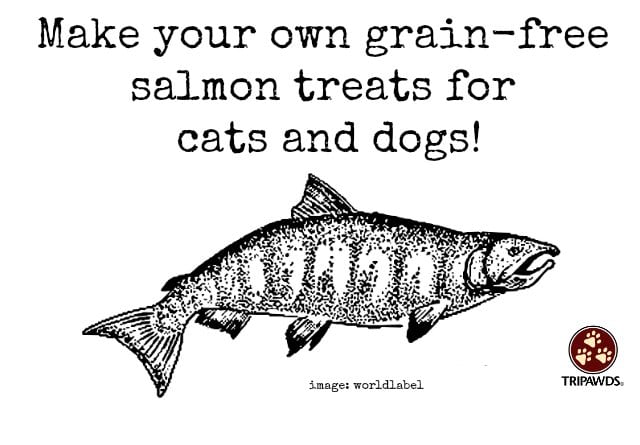 How to Bake Your Grain Free Salmon Treats
Make your own oat flour, it's easy! Take old fashioned oats (not the quick cooking kind!) and grind them up in a super clean coffee grinder. Grind to a flour-like, powder consistency.
Drain your canned salmon or tuna.
Place a rack in the upper third of the oven and preheat to 350-degrees Fahrenheit.
In the bowl of a food processor fitted with a blade attachment, combine all ingredients. Pulse until mixture comes together. Bits of fish and ry food will remain but the ixture will easily form into small balls. You want it thick and pliable but not too sticky.
Roll dough into 1/2 teaspoon-sized balls. Place on prepared cookie sheet. Use a fork to press marks into each cookie ball.
Bake cookies for 10 to 12 minutes until they are dried on top and slightly browned. Allow to cool completely before your pet devours them!
Store your treats in an airtight container. Refrigerate for no more than seven days, or freeze for up to two months.
And oh, you can also feed these to your four-legged furry family members too! Let us know how they like 'em, or if you have any suggestions to improve this recipe.