Did you know that all pet dental treats aren't created alike? Like all pet products, some are better than others. A new pet dental treats approval seal from the Veterinary Oral Health Council tells us which pet dental treats make the grade.
Do your pet's dental treats have this seal of approval?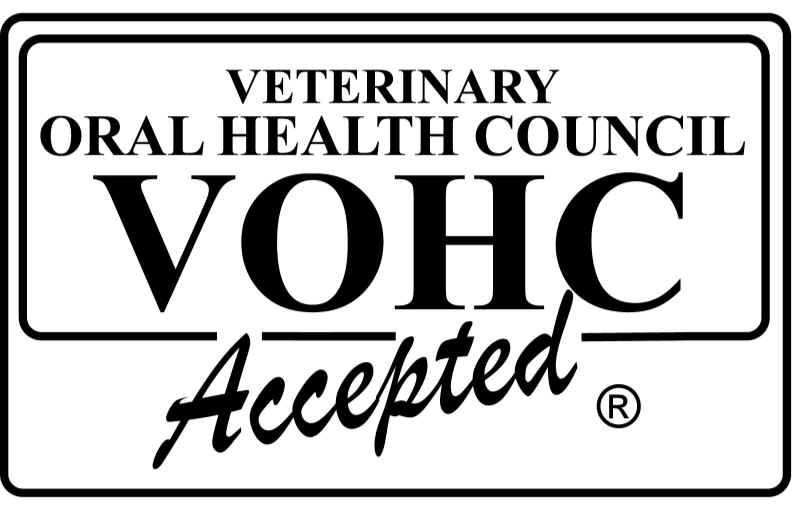 The Veterinary Oral Health Council (VOHC) is an organization that recognizes great pet dental treat products that deliver on their promise to remove plaque and calculus (tartar) in dogs and cats' mouths.
According to our friend The Preventive Vet, "the VOHC is an organization within the American Veterinary Dental College (AVDC) — the organization that oversees and certifies the dental specialists within the veterinary field. The VOHC have created the standardized scientific protocols that companies must follow while conducting the plaque and/or tartar controlling studies on their products if they wish to obtain a "VOHC Seal of Approval" to substantiate their dental benefit claims."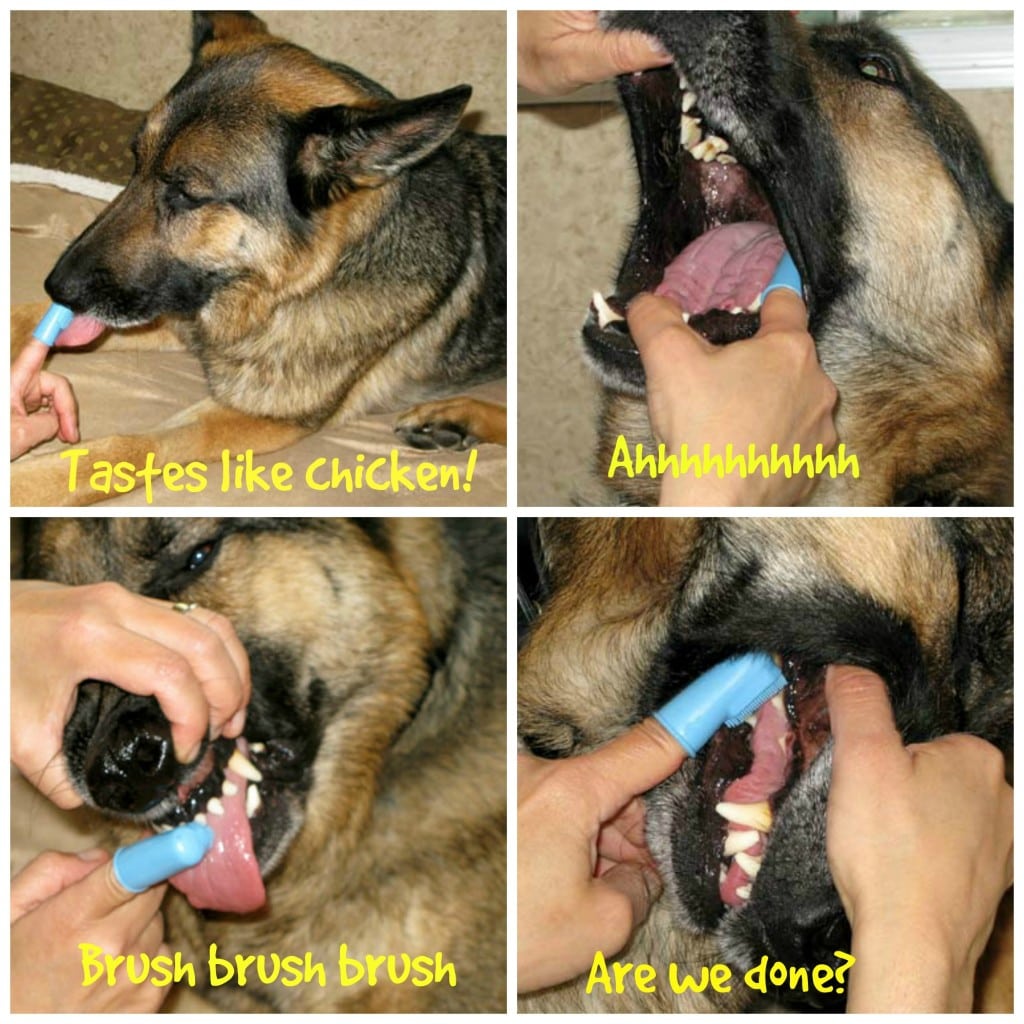 Compliance is voluntary but clearly the companies who participate are the ones that stand behind their products. The VOHC's list of pet dental treat products that make the grade include:
The list of pet dental treats backed by the VOHC is quite short when compared to the number of treats on pet supply store shelves. We hope that as more of us vote for great products with our wallets, pet dental treat suppliers will notice and produce products that give our pets the cleanest, healthiest mouths possible.
Don't Forget About Tooth Brushing
Great pet oral health isn't just about daily dental treats. Remember, these treats have calories! Use care to ensure your Tripawd doesn't gain weight from your efforts to clean his or her teeth. Try daily tooth brushing for a fat-free way to better oral health.
Commit to brushing your pet's teeth at least every other night. Pet dental health vets tell us that anything less is considered ineffective and wasted effort. Remember: it only takes 60 seconds a day to reap the rewards of this healthy habit. For example, we've saved thousands of dollars because we brush Tripawds Spokesdog Wyatt Ray's teeth every night. Every year at his annual physical exam since he was eight months old, vets have happily told us that he can go another year without a professional dental cleaning.
Here's a fun article we wrote for the Guild of Shepherds and Collies, called "Give Your Dog Clean Teeth for Life in Sixty Seconds a Day." See how we brush Wyatt Ray's teeth — it's a riot! As you can see, he's pretty good at tolerating our daily routine.
Check out the Veterinary Oral Health Council's list of Pet Dental Treats that have been awarded the VOHC Seal of Approval!