For many dogs, a grain-free, low-carb, high protein diet and home cooking is considered the gold standard. But some dogs' sensitive bellies just can't handle rich, high protein meals. And bulking up home cooked food by adding grains is defeating the purpose of going grain free. Yikes! The good news is that workarounds exist for your #BestDogEver. One of the best we've just discovered is Merrick's new Classic "Refreshed" dry recipes.
Today you can enter to win Merrick Classic!

Read on to learn why Merrick Classic Refreshed can help you feel confident about a giving your dog a high quality pre-made commercial diet, no matter what health situations you're dealing with. You can even enter to win a bag to find out for yourself!
This post is sponsored by Merrick Pet Care and the BlogPaws® Pet Influencer Network™. I am being compensated for helping create awareness around the Merrick Classic Refresh, we only share information we feel is relevant to our readers. Merrick Pet Care is not responsible for the content of this article.
Why Merrick Classic?
Merrick's new Classic Refreshed recipes caught our eye for two reasons.
Our #BestDogEver, Wyatt Ray, has always done well on Merrick grain free recipes.
Merrick has refreshed their Classic line by adding even better ingredients, like quinoa and chia.

We became advocates for a grain-free dog diet when Tripawds Founder Jerry was fighting cancer. That's when we learned that since cancer cells feeds on carbs and sugary starches, feeding grain-free could eliminate those cancer-friendly carbs from his diet.
Years later Tripawds Spokesdawg Wyatt Ray reaped the benefits of a grain-free diet even though he doesn't have cancer. Unfortunately we just learned that while a grain-free food can technically give him the benefits of a high protein diet, it won't necessarily keep cancer away because most grain-free food is made with potato starch, which has an astronomical glycemic load, according to Harvard Medical Review.
Most pet food manufacturers make grain-free kibble by adding potatoes as a binding agent to create the nuggets.
Merrick Classic Refreshed Has Quinoa, Not Potatoes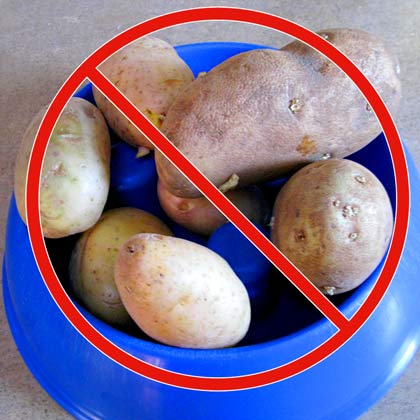 Merrick's standard recipe is now potato free. Every bowl has all the benefits of a high protein diet, without the drawbacks of potato starch.
Kudos to Merrick for Tossing Out the Potatoes!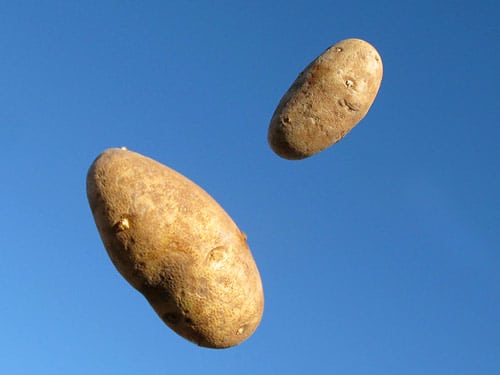 What's So Great About Quinoa?
Instead of potatoes, Merrick Classic now has quinoa. This a superfood is packed with health benefits and has one of the lowest glycemic loads in existence. Even better: quinoa is not a grain, it's technically a seed.
Whether human or canine, Mother Nature News says that consuming just one cup of this superfood is beneficial because it has:
A glycemic load (blood sugar spike) of only 18 out of 250
20 percent of recommended daily fiber intake
All eight essential amino acids
Contains no gluten or wheat
Merrick Classic Refreshed Also Has Chia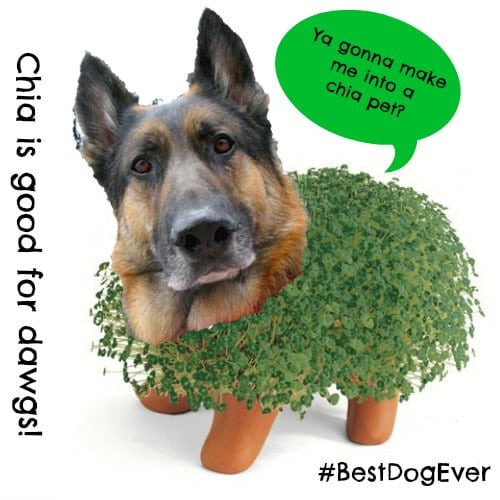 All kidding aside, chia seeds are so beneficial no matter what your species. Chia is known for an abundance of healthy properties that according to the vet experts at Mercola.com include many:
Anti-oxidants and anti-inflammatory properties (key to fighting off cancer cell replication)
Valuable amino acids, antioxidants, fiber, and flavonoids, along with nutrients such as calcium, phosphorus, magnesium, manganese, and niacin.
Wyatt Puts Merrick Classic Refreshed to the Test
Wyatt has eaten Merrick on a regular basis for years. Why? Because Merrick foods are always made with premium ingredients.
#1 ingredient is real deboned meat
Locally sourced ingredients
Made in Merrick's own American kitchen with nothing from China.
Plus, the company has a huge heart and Merrick is always donating to great causes. It's a win-win for everypawdy!
Merrick Classic is a Superfood!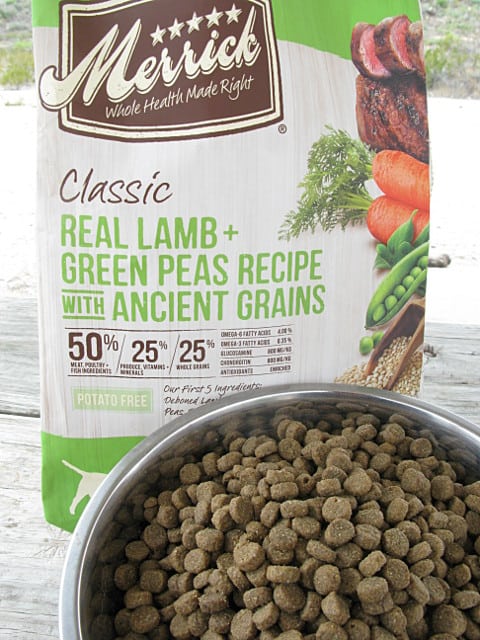 With low-glycemic binders and healthy fiber like green peas, Merrick Classic Refreshed is ideal choice for Wyatt. With his sensitive belly and predictable allergic reactions to cheap fillers and low-quality proteins, the Classic Refreshed line is a perfect way to rotate his food and add variety.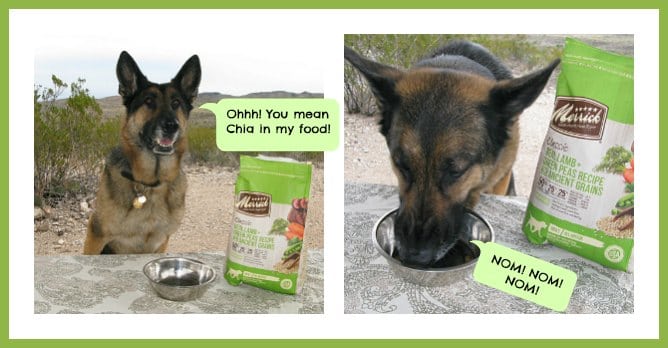 Check out the ingredients for the Classic Real Lamb with Ancient Grains recipe Wyatt woofed down: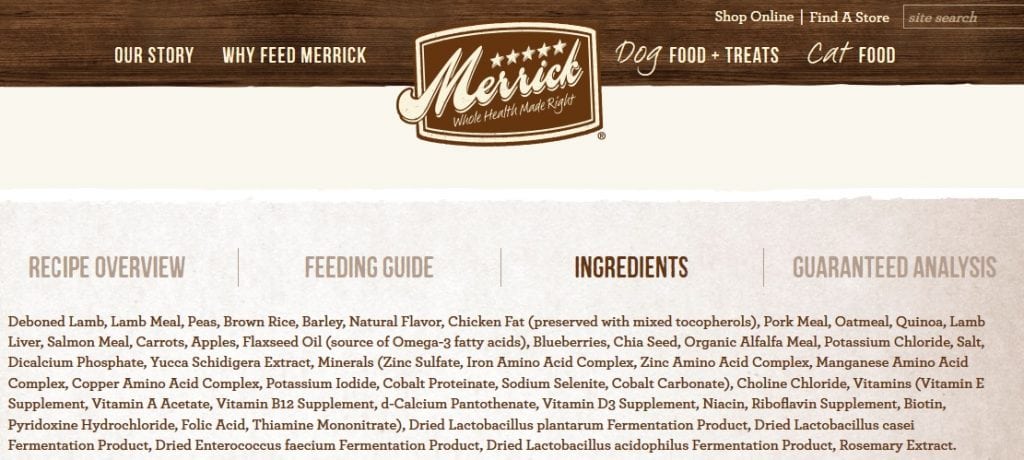 Merrick Classic Refreshed is another winner from a great company. Give it a try and feel good your pup is getting a superior commercial kibble diet made with the best quality ingredients available.
Win Merrick Classic for Your #BestDogEver!
Think your #BestDogEver would like to try new & improved Merrick Classic recipes? Merrick is giving away 50 bags to 50 lucky dogs on their Facebook page – click here to sign up for a chance to win: http://bit.ly/1Lw2H1X
This is a sponsored conversation written by me on behalf of Merrick. The opinions and text are all mine.