Tripawds member blogs often provide many helpful details about eating healthy while battling cancer. Take Sheba's blog as an example. This sweet girl was diagnosed with osteosarcoma last year (but as you can see she's not letting it slow her down!).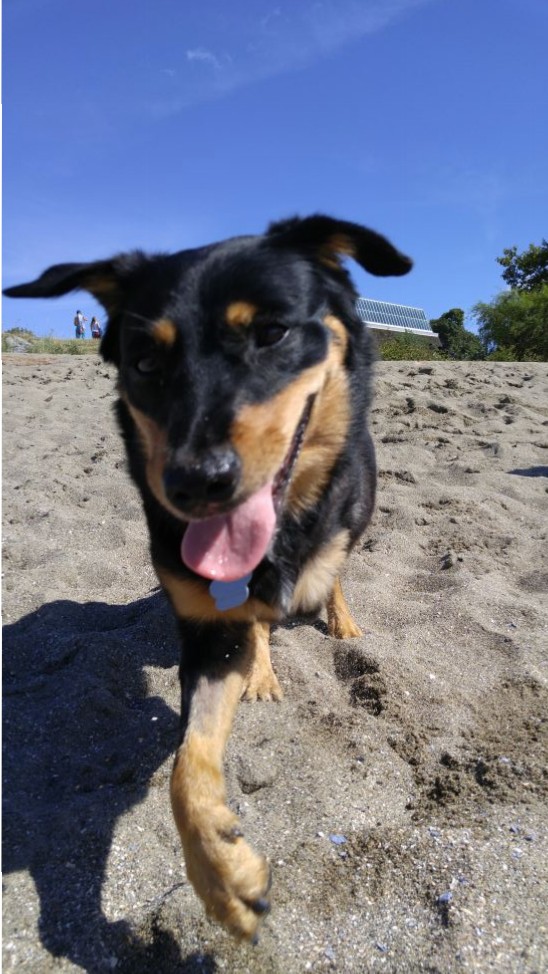 Sheba lives way up in British Columbia, Canada. When she was diagnosed with ostesarcoma her people moved quickly to find evidence-based diet and nutrition advice from local and long-distance veterinarians.
They found Dr. James Clark of Shuswap Veterinary Clinic, a IVAS-certified acupuncturist and holistic veterinarian. In addition they developed a long-distance consulting relationship with Dr. Erin Bannink, another IVAS-certified acupuncturist and veterinary oncologist at Oakland Veterinary Referral Services in Michigan.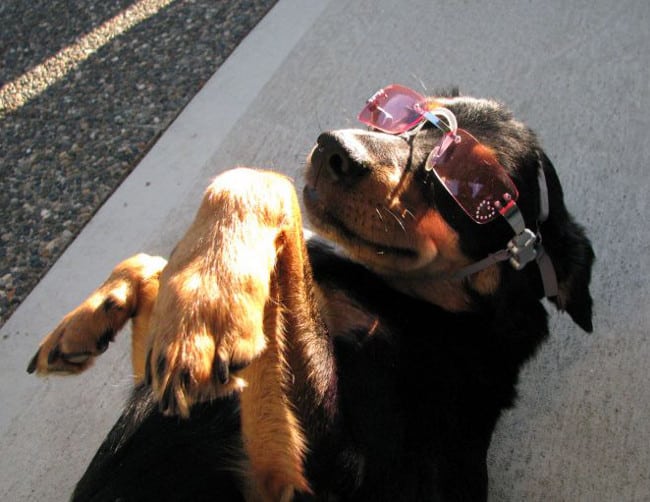 Together, Drs. Clark and Bannink developed a cancer-fighting nutritional therapy for Sheba that her people documented in "Sheba's Diet and Complimentary Treatments" blog post. The customized low-glycemic diet and therapies include meals, treats and supplement to help Sheba thrive, such as:
and healthy low-glycemic treats (eg. freeze dried beef liver, salmon skin)

Read all about Sheba's canine osteosarcoma diet here.
If you are coping with a canine cancer diagnosis, the Tripawds community blogs are a great place to learn how other dogs are fighting cancer. However, remember that All Dogs and Cats Are Different: please don't follow other members' diets and supplements before talking to a veterinarian who is knowledgeable in the type of treatments you want to pursue.
Even if you live in a remote area like Sheba, you'll find vets who are enthusiastic about long-distance consulting to help you and our pup live a long, healthy life ahead. Here are some organizations to get you started: